It's been a pretty major couple of years for Australian rockers, Sticky Fingers. Ever since the "Rum Rage" fivesome released their debut album, Caress Your Soul, in 2013, followed by their sophomore album, Land of Pleasure, in 2014, it's been a whirlwind of traveling and playing sold out shows for their loyal (and insanely awesome) fanbase.
To give their devotees a closer look as to what's going on behind the scenes, Sticky Fingers are offering up an exclusive taste as to what it's like to be on the road with the guys while they're touring. Spoiler alert: it's just as awesome you think.
The snapshots follow the reggae rockers in venues across Europe, in cities such as Amsterdam, Berlin, and Manchester—giving us an intimate look at the group during their small amount of downtime (cheers!), their backstage antics, and most importantly—the relationship between the band and their fans.
The five-piece will be going on tour starting September 30 for the release of their third album, Westway (The glamour and The Slums), so be sure to track Sticky Fingers on Bandsintown to find out when they'll be playing a concert near you!
Tour Diary
Beaks and Dizza chilling backstage in Berlin.
Paddy, Jimmy, Beaks and Crabs having a drink in Berlin.
Beaks, Crabs, Paddy, Seamus and Jimmy on a boat in Venice.
Beaks in Amsterdam.
Band circle before the show in Amsterdam.
Us on stage in Amsterdam.
Us backstage in Bristol.
Dizza singing in Bristol.
Dizza singing in Bristol.
Us in Bristol.
Us and the crowd in Bristol.
Crabs and Beaks in a bar in Leicester.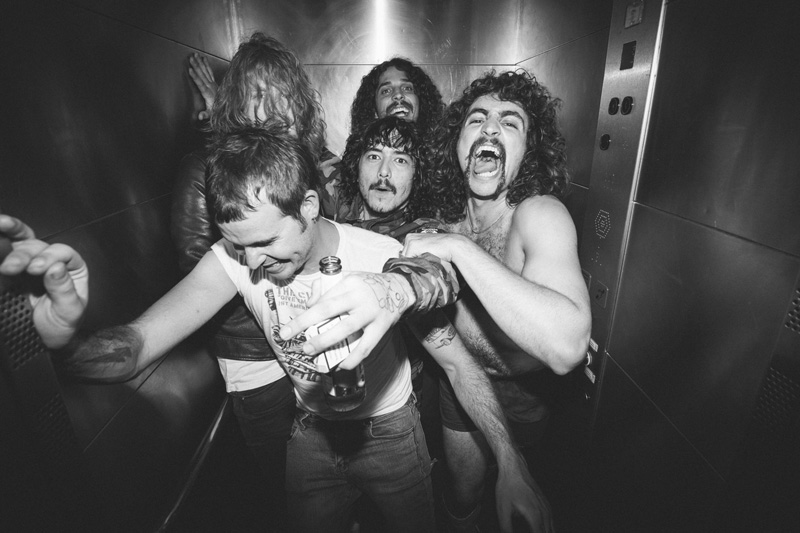 Us having shits n gigs in an elevator in Newcastle.
Beaks having fun with fire backstage in Glasgow.