Considering that Hannah Gill & The Hours are a relatively new band, it can be a little hard to believe how much buzz they've been generating in the music world. Praised for their innovative blend of pop, rock, soul, and blues wrapped in a '70s lo-fi feel, the duo, consisting of 19-year-old vocalist Hannah Gill and guitarist Brad Hammond, have successfully managed to capture the ears of listeners everywhere while creating a magic that's all their own.
Currently on the road to support their debut EP, The Water, the two-piece decided to head out on the road earlier this year, making stops in major cities like Philadelphia, Seattle, Phoenix, and NYC. Unfortunately, there's only a handful of dates left of the tour, but the band was nice enough to share some of their notable memories with us along the way.
In this exclusive tour diary, we're getting an inside look into what Hannah Gill & The Hours gets up to while they make those fun filled stops on the road.
Hannah Gill & The Hours will continue their tour this week with three stops in Georgia, Virginia, and North Carolina before concluding with a show in their hometown of New York City. Be sure to track them on Bandsintown to see when they'll be coming to a venue near you!
Tour Diary
Dancin' in the desert on our journey from Phoenix to San Diego.
A behind the scenes shot of when we tried to take a group photo with the fans in Easton, MD but Brad pressed the wrong button and turned the phone off instead.
Brad, Wayne, and I having fun on one of our many road stops while on the Pacific Coast Highway.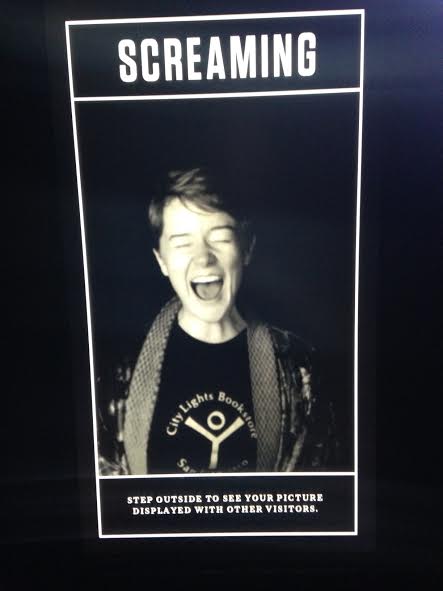 Me adding my scream (and scream face) to the horror exhibit at the EMT Museum in Seattle.
Danny attempting to be as suave as Mr. Sinatra himself. (Notes in Columbus OH)
Double chin laughter backstage at Stage One in Fairfield Connecticut.
Danny jamming out at our session with WECS in Willimantic, CT.
Giant Jenga before our Daytrotter show in Davenport Iowa!
Late night serenades in Davenport Iowa...
The day after the election... Trying to figure out how I am going to address the elephant in the room at the Highline Ballroom in NYC.