When it comes to emerging music, look no further than Los Angeles. From the various DIY spaces and publications like BuzzBands.LA, the city is thriving with bands and artists who are definitely on their way to breaking out. Even better is when you get to check out two of them on the same stage, on the same night. Thanks to a current tour featuring openers, dream pop band Satchmode, and Zane Lowe-approved headliners Mating Ritual, we had the chance to fall for some awesome new music—and it was a total double whammy.
Each with a debut record out earlier this month-Satchmode's Love Hz (listen here) and Mating Ritual's How You Gonna Stop It? Vol. 1 (listen here)—both bands brought the heat to cities like Seattle, Denver, and San Diego for all to experience in the flesh. Not only did we scoop up both records, but we also got an insider's look into their nine-date run, from the perspective of both the support and main act, p r e t t y c o o l. Check out the exclusive photo tour diary below, then Track each artist to see when they're headed to your town for a live set!
Day one, hitting the road. Not pictured: Bo driving about 3500 of the 4000 miles on this trip. A true American hero.
Playing the Hi-Hat in Los Angeles. Been wanting to play this venue since we caught a great set by Gothic Tropic there last year, so we were very excited to hit it on our album release tour. Awesome sound, great vibe, cool neighborhood. Looks like Gabe's guitar is drenched in sweat but he actually just spilled water all over it...
Crossing over the Bay Bridge into San Francisco. Can you guess which Deadmau5 album Sam is listening to?
Ran into a lot of people with excellent fashion sense after our show at Neck of the Woods in SF. We love playing here - always a super supportive crowd.
Hanging out on a day off in Portland. Such a fun city to walk around and wander into random bars.
Soundcheck at the White Eagle in Portland.
"Backstage" at Seventh Circle in Denver. Cool DIY space in a little house and garage that's been converted into a venue.
One more from the Hi-Hat - such an awesome finale to the tour!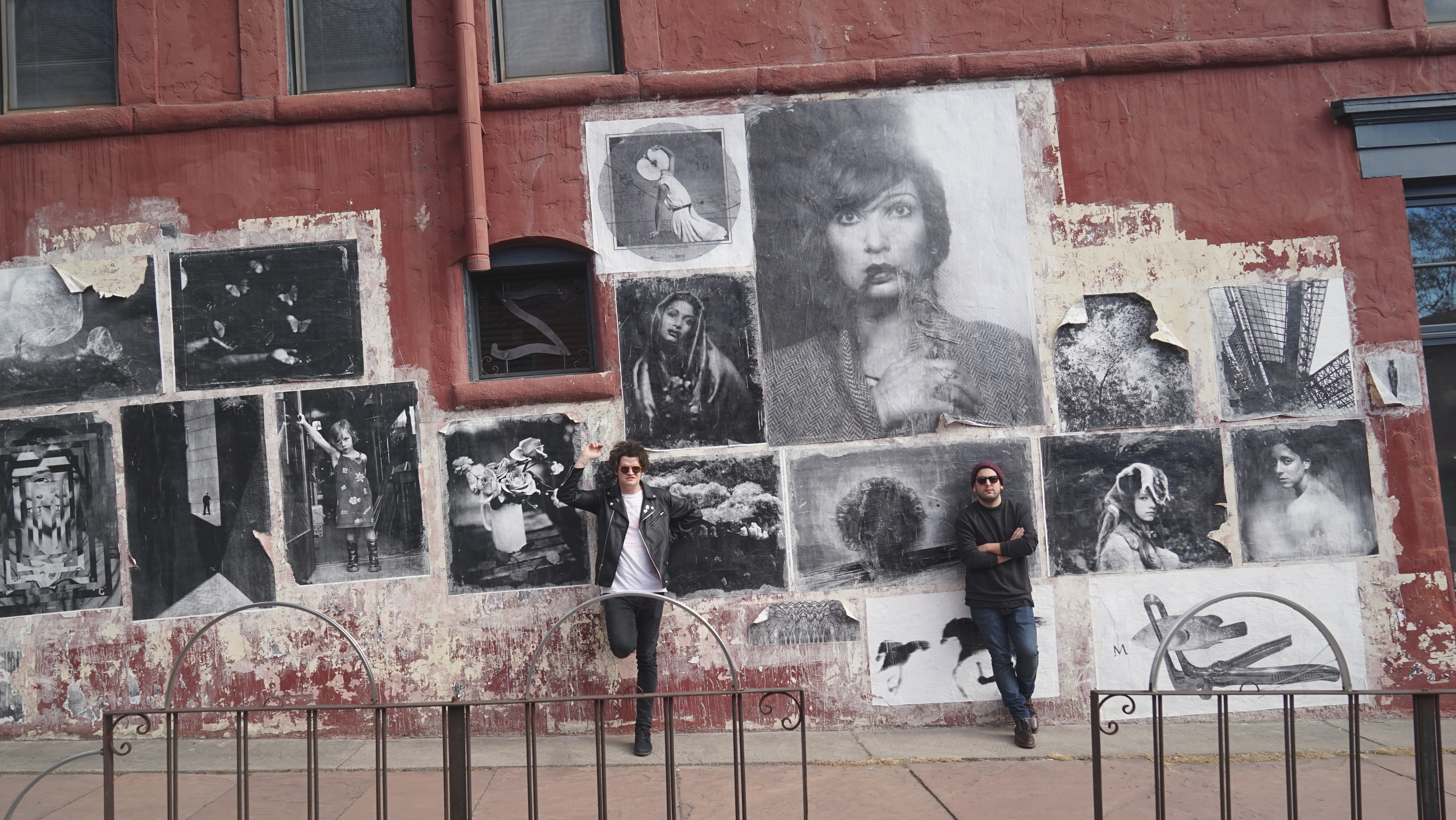 Tour tip numero uno - stop at EVERY wall that will get you more Instagram likes.
Tour tip numéro deux - you can't get a hangover if you start your happy hour at 11 AM. Unsolicited plug - Postino's happy hour has 5 dollar carafes. GTFO.
We love donuts. And pork belly. Portland gets it. Boise take notice.
We talk a lot in bathrooms and many truckers gave us many dirty looks.
I spent the first week of tour being disgustingly sick, guzzling lemon ginger teas and acclimating my thin skin to temperatures I can't believe people choose to live in. This was the pinnacle of all three.
This is a beautiful country with so many beautiful landscapes, so I removed myself from the last photo so you could appreciate it fully.
Tour tip nummer sieben - Only allow photos of your bassist if you can make sure he will be at least 75% obstructed.
We had to stare at this our entire Denver show.
Taking a picture of a non smiling Rob is difficult. Polar opposite of me. PS - you've seen this wall before, don't be afraid to mine every location for as many IG's as you can.
Being away from smog and traffic and 24 taco truck noise is a wonderful escape, and I am so lucky that we get to travel this beautiful planet as a job. Thank you to everyone who came to the shows. It's cliche as hell, but we couldn't do this without you and we can't wait to see you again soon.