You know a musician is good when she's asked to open for both Tim McGraw-Faith Hill and Martina McBride's tours, respectively. That's why, when we heard this feat was true for triple threat Maggie Rose—writer, performer, and producer—we knew we had to pay attention. The Maryland-born, Nashville-based artist is currently out on the road with the "Valentine" icon for the CMT Next Women of Country tour until March 11. Taking a few moments behind-the-scenes to capture some exclusive photos for us, Rose's tour diary below gives a glimpse into what it's like to tour as a modern country musician.
From tuning her guitar to greeting sold-out crowds, see what life is like in a day for the Emmy Award-winner, then Track her on Bandsintown so you don't miss her when she shares the stage with Tim McGraw and Faith Hill!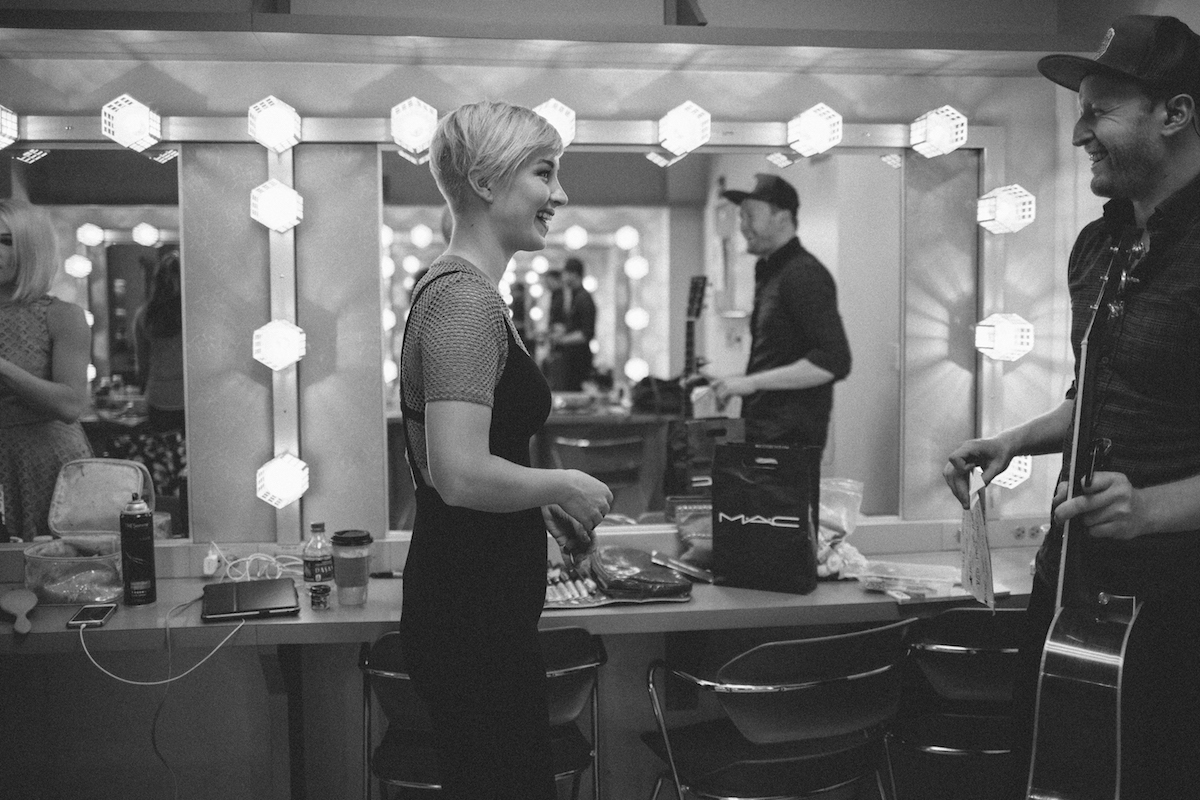 Backstage touchups.
Guitarist Tom Maxwell and Maggie Rose discussing setlist.
Soundcheck in this beautiful theater. Sneak peak performance for the staff.
Tuning up my favorite guitar: Gibson + Channeling my inner Martina with some hot tea before I hit the stage to open the show.
Day sheet for CMT Next Women of Country Tour.
Watching my tour mates Post Monroe sing one in a Nashville style round.
Performing "Love Me More" for a sold out crowd at Cobb Performing Arts Centre.
Performing new song "More Dreams than Dollars".
Preshow make-up for CMT Next Women of Country Tour at Cobb Performing Arts Centre.