Every so often, we stumble upon a record so honest that it immediately sets itself apart from the pack. Such was the case with The Harmaleighs' latest EP, Hiraeth, which is a collection of songs that Haley Grant (lead vocals, guitar) and Kaylee Jasperson (bass, harmonies) wrote while traveling the country in their van. Dripping in authenticity, these folk-pop tunes contain lyrics that elaborate on said nomadic lifestyle, harping on the feelings of rootlessness and homesickness that come with life on road.
It only makes sense, then, that the duo would assemble a Tour Diary for Bandsintown featuring shots taken during their current US tour. Kicking off in Nashville on May 13, the run took them through Tennessee, North Carolina, and Georgia, and will continue throughout the summer until it wraps in August at Porcupine Music Festival in Michigan.
Check out the images below, and make sure to Track the "Lady Brain" musicians on Bandsintown to catch them performing in a city near you!
The Harmaleighs Tour Diary
Our first time at the Evening Muse in North Carolina opening up the show for Chris Pureka.
Killing time in Chattanooga. Trying to make Myles look a little shorter.
We stumbled upon this incredibly interesting bar in Asheville. There is indeed a nun painted on the building to the right there.
Us playing the coziest house show in Chattanooga.
Haley on stage cheezin' at Musicians Corner in Nashville.
Kaylee doing dirty things to the bass at Musicians Corner in Nashville.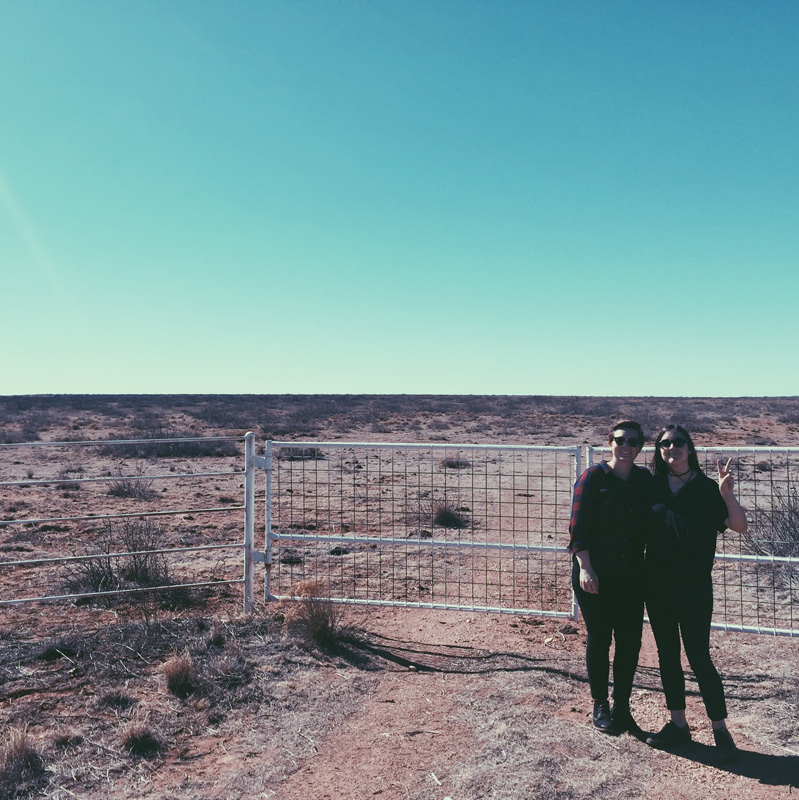 Pulled off the side of the road in NM to catch this shot. We had been driving for 10 hours.
Right after our show in Los Alamos, NM in the Fuller Lodge.
Myles' first time on a subway in NYC.
Kaylee + Haley being nerds at Daytrotter headquarters in Davenport, IA.