When a band releases an album called The Last Living Man Alive Ever in the History of the World, you're not really sure what to expect. But like everything else Buffalo's Head North puts out, it's unique, artistic, and totally different than anything else out right now. Created as a concept album, the LP is wildly complex in both its melodies and lyrics, as it depicts a universe where God and love are forbidden. Between their one-of-a-kind sound and their thought-provoking ideas, there's no telling what's in store for this cosmic rock quartet.
The "Pulse" musicians recently wrapped up their North American tour which brought them to cities like Boston, Chicago, Washington DC, Brooklyn, and Toronto. Lucky for us, the four-piece decided to give us an exclusive look at their first few days on the road as they worked their way up the east coast.
Check out photos of the guys' adventures from performing to skateboarding to exploring, then make sure to follow them on Bandsintown so you don't have to miss a show near you!
Head North Tour Diary
6/15: Milk Boy - Philadelphia, PA
Brent re-stringing.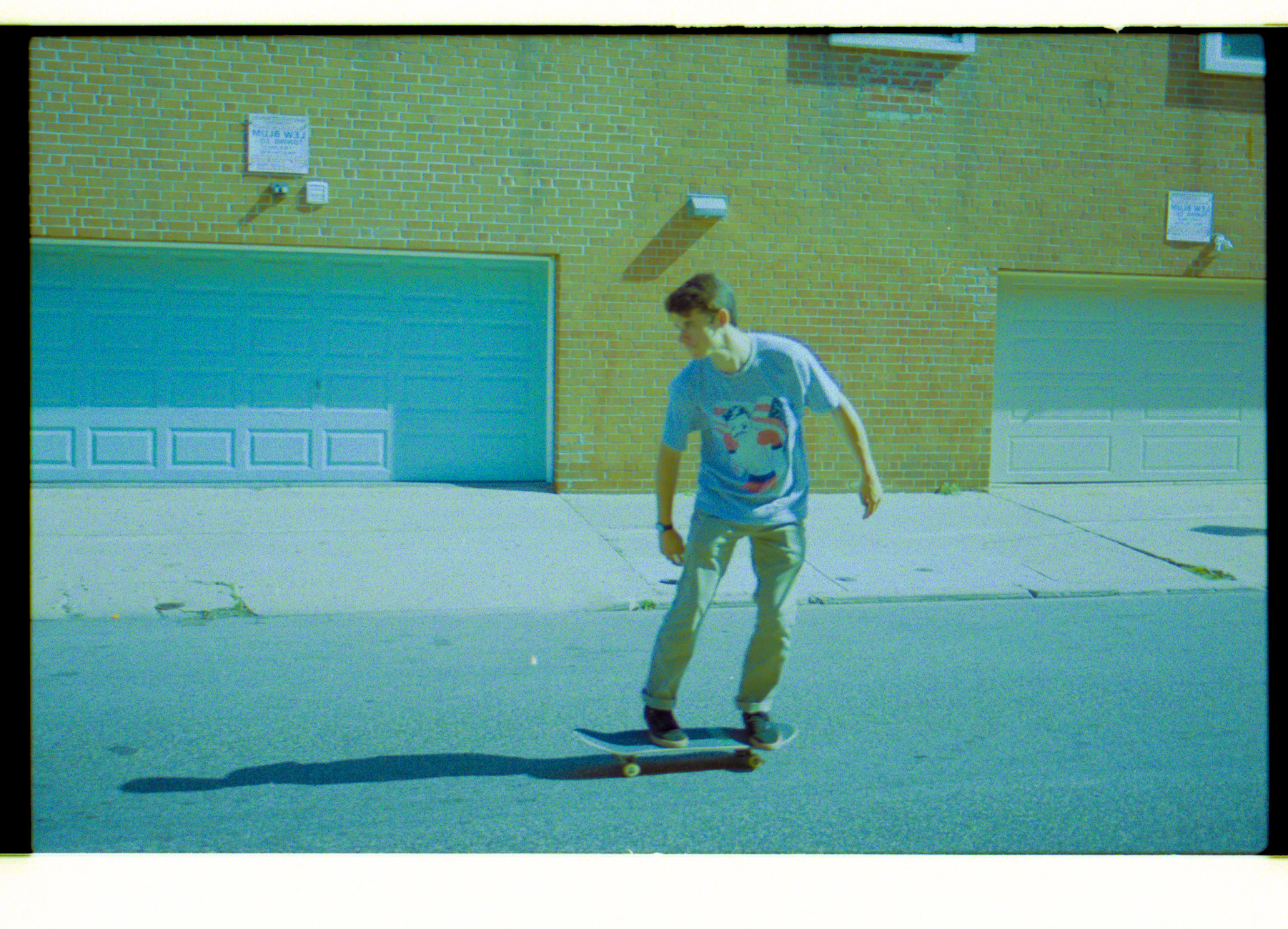 Eli skateboarding.
First show of tour setting up at Milk Boy.
Eli and Michelle in Philly.
6/16: Lizard Lounge - Lancaster, PA
Brent, The Chameleon Club.
Eli taking a nap at The Chameleon Club after a long day of exploring such a cool city.
6/17: Knitting Factory - Brooklyn, NY
Brent and Eli outside the venue waiting for load in.
East Village, Manhattan
Eli washing the windshield, Brent turning on the fluid.
6/18: Monte Hall - Jersey City, NJ
NYC --> Jersey City
6/20: SongByrd - Washington, DC
Eli, somewhere
6/21: Double Happiness - Columbus, OH
Eli outside the venue.
Ben at Double Happiness.
6/22: Hoosier Dome - Indianapolis, IN
6/23: Beat Kitchen - Chicago, IL
Eli cut himself shaving.
Catching up with some old friends.
Eli and Derek from Vasudeva.
Brent at a friend's apartment with the first glimpse of morning light.
6/24: Flink Local 432 - Flint, MI
Brent and Eli taking some time outside out the show.
Alex in the green room at Flint Local 432.
Eli outside the venue.