For their eleventh annual festivities, Rock on the Range proved once again to be the ultimate jam fest for rock'n'roll fans. Between the amazing landscape and incredible lineup, this festival is an absolutely must-attend. Despite this year's rainy weather, music lovers powered through, making 2017's edition an unforgettable time in Columbus, Ohio.
Friday
For the fest's first day, the severe weather that loomed over the stages posed as no challenge to festival-goers. When the venue was re-opened at 7:00 p.m. after an early mandatory closing, a flood of fans returned to experience the glory that is Rock on the Range. Acts like Beartooth and Red Fang drew massive crowds with their hard-hitting, high energy sets. Following that were Sum 41, who created a truly interactive experience as they selected fans to come up onstage, and Chevelle, who were able to generate an insane amount of noise (with only three members), catching the attention of listeners all over the festival grounds.
Closing out the night was Live, who put on a legendary performance, which included a tribute to Chris Cornell with a rendition of "I'm the Highway". Before the night fully came to an end, a 30-minute tribute to the late musician took place. A compilation of Soundgarden's songs played while a portrait of him surrounded by burning candles was displayed on the main stage's screen. A spotlight shined down onto an empty microphone as Corey Taylor and Christian Martucci of Stone Sour took to the stage for acoustic performances of "Wish You Were Here" and "Hunger Strike".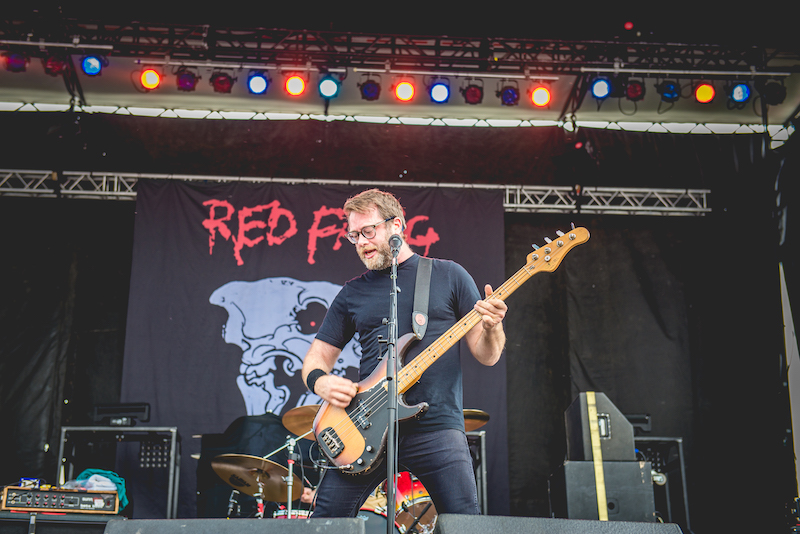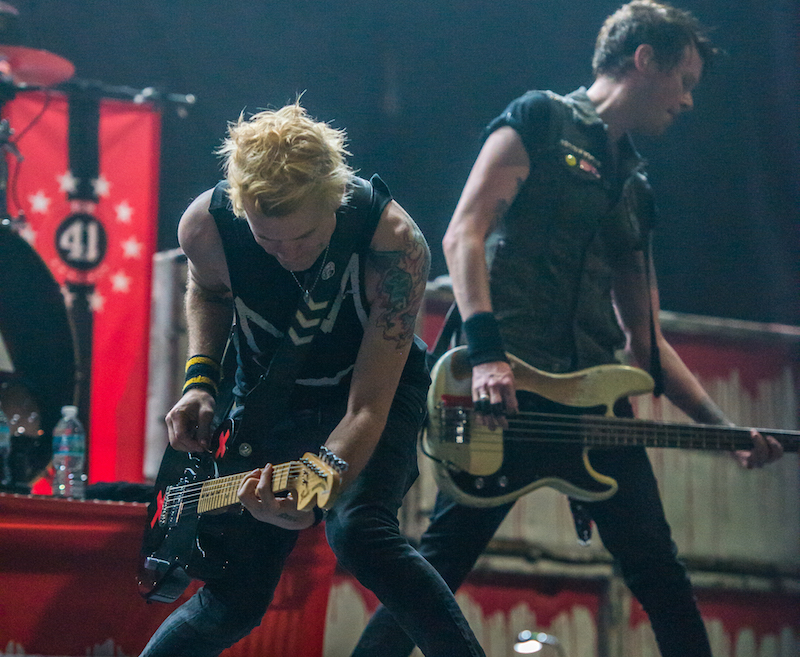 Saturday
On day two, fans were adamant one again on resisting the poor weather conditions. Once the music was restarted at 2:00 p.m., the crowds were at capacity. To kick off the day, Frank Carter & The Rattlesnakes brought an incredible energy to the grounds as the band's frontman crowd surfed whilst singing, even doing a handstand in the process. Up next was Florida band, Alter Bridge, whose incredible guitar riffs and "Blackbird" tribute to Chris Cornell brought out a sea of rock hands and crowd surfers. Skillet caused a wave of hand-banging to commence as they opened with the spectacular "Feel Invincible" and had the crowd go into a frenzy with their performance of "Sick of It".
Another incredible act, Seether had fans packing the infield all the way to the upper rafters with tracks like "Gasoline" and "Remedy" (the latter was dedicated to Chris Cornell). New York-bred Coheed and Cambria's raw energy and creativity drew a massive crowd as well. To wrap up the night? The ultimate metal band, Korn, who opened with their hit "Right Now" to a packed stadium.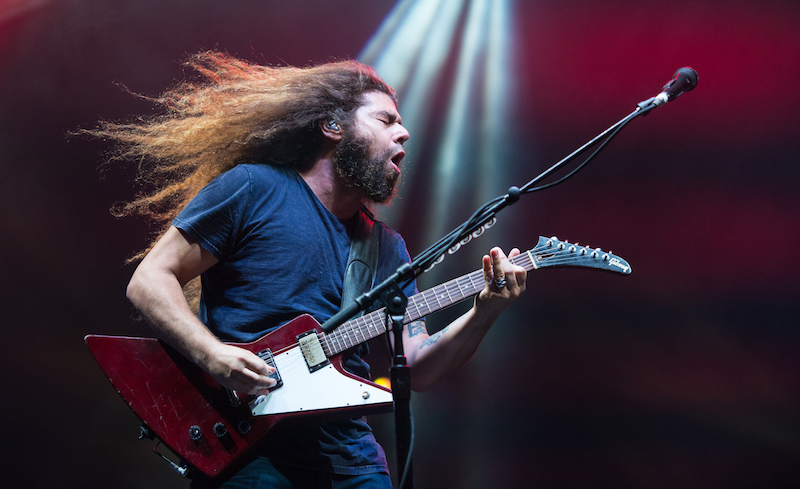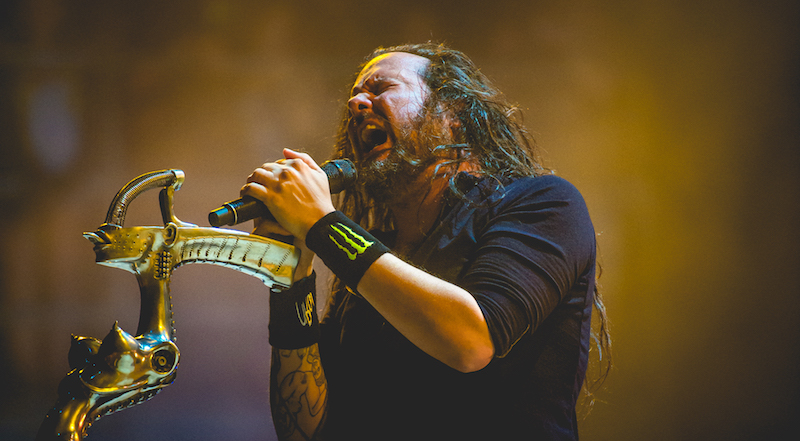 Sunday
Sunday brought on another whirlwind of bad weather conditions and awesome music. Rival Sons started off the day with a packed show and were followed by Texas band Nothing More, who totally blew the crowd away with banging drums and a shirtless (and shoeless) Johnny Hawkins. Primus played all the fan favorites including "Those Damned Blue-Collar Tweekers", "Too Many Puppies", "My Name is Mud", and closed with a vibrant performance of "Jerry Was a Race Car Driver".
Mounting the stage next was Volbeat, who despite being pulled off stage temporarily due to an approaching storm, had fans waiting patiently for them to complete their set and jam out to hits like "The Devil's Bleeding Crown" and "Still Counting". The festival's final act? Metallica, who stood before a jam-packed stadium to play tunes like "Hardwired", "The Unforgiven", "Now That We're Dead", and "Seek and Destroy" as every crowd member jumped and sang along. Mind-numbing applause and stomping brought the band back out for a three-song encore which included "Blackened", "Nothing Else Matters", and "Enter Sandman".