Dressing up as Stranger Things characters, playing sold out shows across the country, hanging with their BFFs Hail the Sun—it's safe to say that I The Mighty are having a pretty rad time on their current North American tour. Since it kicked off in San Francisco last month, the guys have been hitting cities like Denver, St. Louis, Atlanta, and Toronto, performing songs for fans off their latest album, Where The Mind Wants To Go / Where You Let It Go.
A far cry from their post-hardcore days, the band's fourth LP finds Brent Walsh, Ian Pedigo, Chris Hinkley, and Blake Dahlinger at their most experimental yet, blending top-notch lyricism with powerhouse instrumentals and a fresh perspective. Case and point? "Chaos in Motion" a genre-bending stunner that feels destined for radio play.
We joined the California natives on the road to see what goes on behind-the-scenes, and turns out, the shenanigans are just as epic as we thought. From playing their biggest headline show to date in Brooklyn to recreating the "Abbey Road" cover art in Boston, check out the band's Tour Diary below, then make sure to Track them on on Bandsintown to find out when they'll be in your city!
I the Mighty's Tour Diary
October, 21st - San Francisco, CA
The tour opens with a sold out show in our hometown of San Francisco and one of the loudest crowds we've ever heard.
October, 31st - Orlando, FL
I the Mighty and Hail the Sun do what they do best: Be best friends and make each other die of laughter.
October, 31st - Orlando, FL
Eleven, a cowboy, a hula girl, and a Hillbilly celebrate Halloween with another sold out show.
November, 1st - Durham, NC
Ian hanging out after a nice ramen meal.
November, 1st - Durham, NC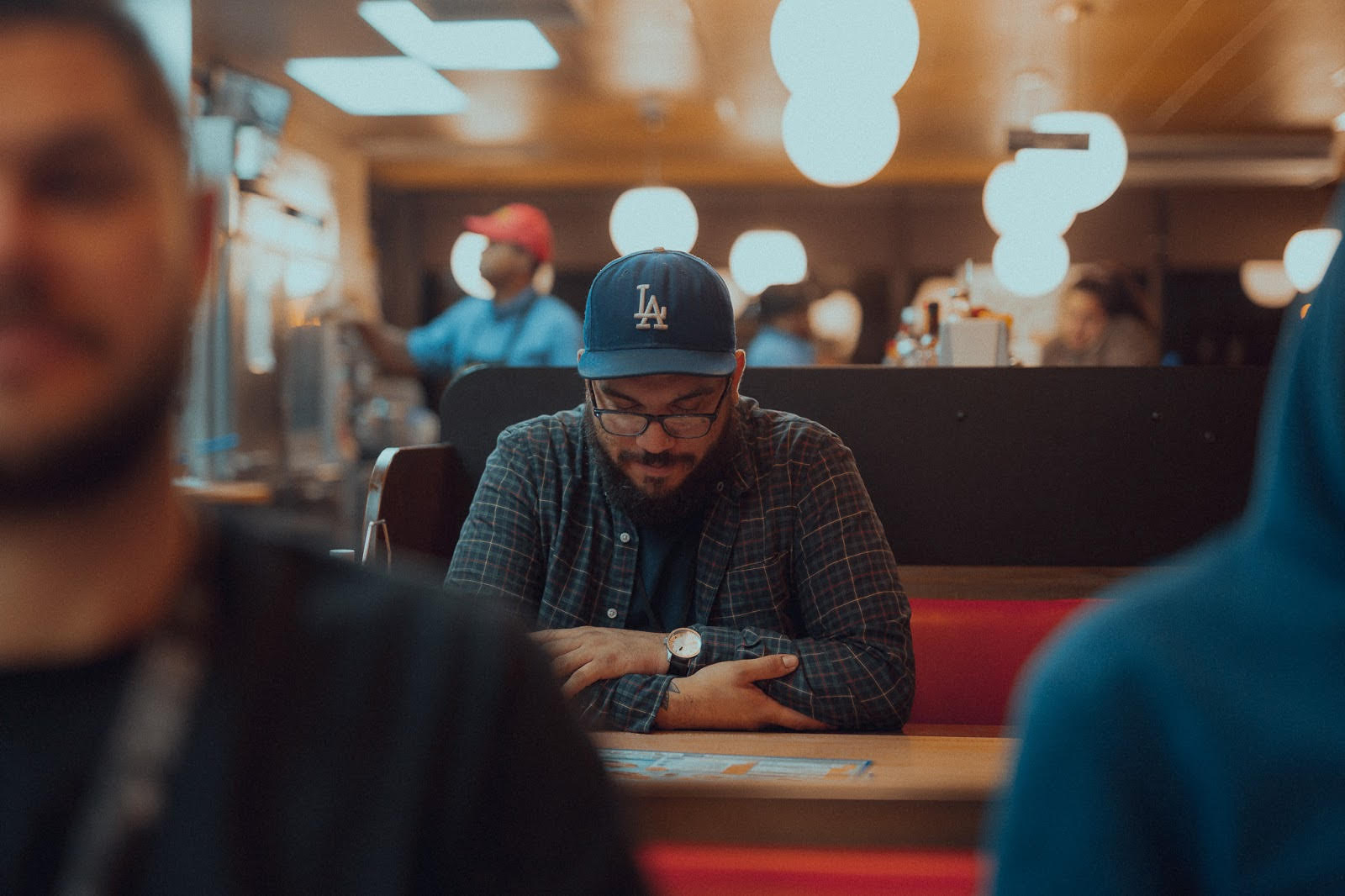 Our Tour Manager Matt, a.k.a. Bear, reflects on our Denver, CO show a few days prior. A man had walked into our van and attempted to steal one of our backpacks. Matt showed his bear strength by throwing a grown man five feet across the sidewalk (though he likes to claim it was 15 ft).
November 3rd, Brooklyn, NY
We play our biggest headline show to date to an incredibly passionate crowd. Many people spent a good portion of the night riding the hands of others including Chris (top) and Brent (middle). During our final song, a number of fans surprised us with an explosion of confetti.
November, 3rd - Brooklyn, NY
We talk through our "Inception to Master" class to another sold out VIP audience. A deep look into our new record, how it was made, and the inspiration behind each song.
November, 4th - Boston, MA
We attempt an "Abbey Road" remake photo during our impromptu photo shoot with the wonderful Kayla Surico.
November, 4th - Boston, MA
Donovan Melero of Hail the Sun join us on stage for the song "Speak to Me".
November, 5th - Brooklyn, NY (off day)
Brent (top), Blake (middle), and Ian (bottom) get tattoos by Kaylyn at Greenpoint Tattoo.
November, 6th - Baltimore, MD
Blake enjoys himself and his flying dreads.