Music, culture, and digital art worlds collided in Houston last weekend for what has become one of the most eclectic festivals of the year. While the first and second installments of Day For Night were en pointe, the curators and organizers ironed out any kinks that remained this year, turning the venue—Barbara Jordan Post Office—into a utopian space for sensorial experiences to run rampant. Littered with fog machines, lasers, and projection art galore, this sprawling industrial landmark served as home base for attendees—a welcomed, multi-faceted oasis for them to retreat to in-between catching sets from the weekend's 60+ performers.
In fact, every inch of the indoor-outdoor space's 1.5 million square feet was meticulously mapped out to keep festival-goers engaged from the moment they stepped foot onto the grounds. In addition to the four well-positioned stages onsite, fans had the opportunity to interact with countless breathtaking art installations from world-renowned designers like Ryoki Ikeda, Matthew Schreiber, VT Pro, Hovver, and Ekene Ijeoma.
It's DFN's refusal to adhere to the played out, cookie-cutter festival structure that keeps culture enthusiasts coming back year after year. Going rogue since its inception, the three-day celebration of light, technology, sound, and space strays from adding performers to its bill who've made their rounds earlier in the year, focusing rather on acts known for their visually striking live performances.
Whether it was headliners like Justice and Thom Yorke, or earlier slots filled by avant-garde tastemakers such as Pussy Riot and Of Montreal, colorful experimentalism seemed to be the theme of the weekend. The manifestation of that? Solange's inventive and choreographed hometown show on Sunday, which from start to finish represented everything that Day For Night stands for: bold design, powerful delivery, and fearless messaging, topped with a dash of H-Town pride.
Other highlights from the weekend? James Blake's tearjerking performance, Nine Inch Nails reminding us that they're still a powerhouse, Princess Nokia's closing feminist rant, Tyler, The Creator's epic rain dance, En Vogue's colorful reunion, and The Jesus Lizard proclaiming that their Sunday set would be their last ever.
After a tumultuous 2017 where nearly every news headline felt Onion-esque, Day For Night was a refreshing way to wrap up the year—a place where likeminded music lovers could come together by interacting with the world around them.
Check out the photos from the stellar weekend below, then make sure to Track the artists on Bandsintown to stay-up-to date with all their touring news!
SATURDAY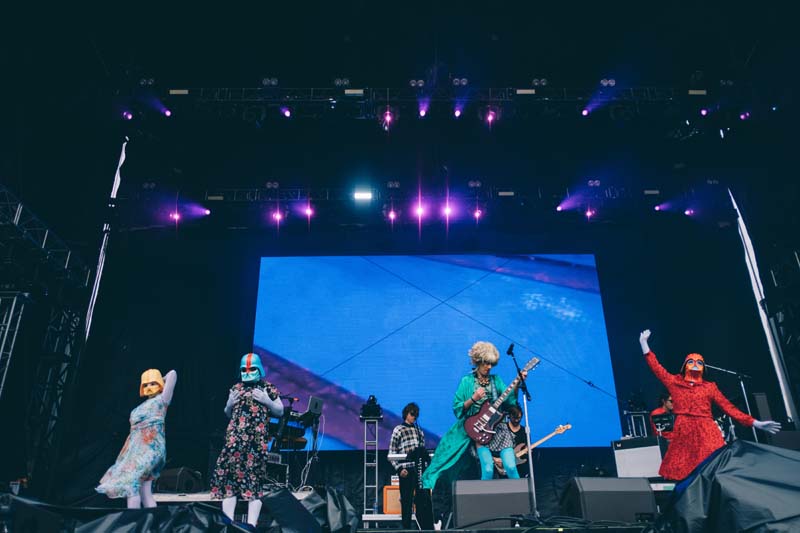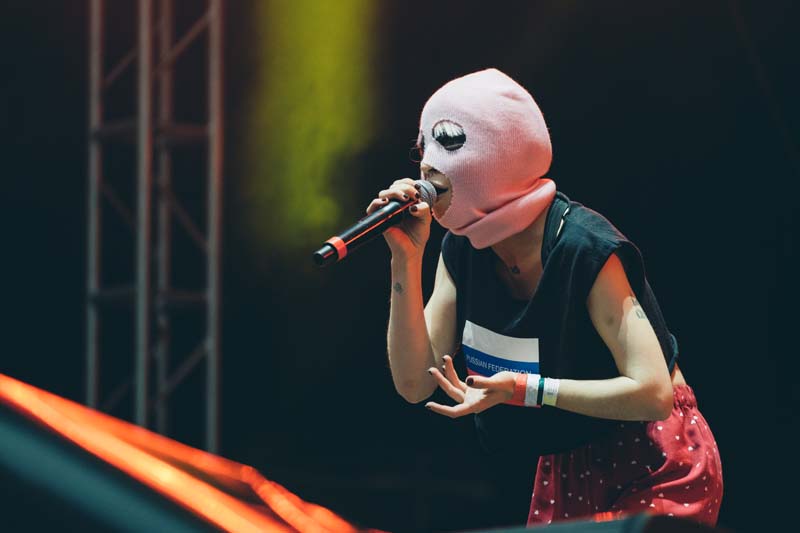 SUNDAY