Just ten seconds into UK-based DJ Harrison's latest single, "Blinding My Vision", and it's clear you're listening to the electronic music's next big act. He already has heavy-hitting collaborations with legends like Steve Aoki, David Guetta, and Hardwell, but this vibrant vocalist is on a mission to carve out his own path in the industry. From his exciting and energetic live show, to his distinguished lyrics and unique voice—it's all top notch.
His most recent endeavor however, is the biggest one yet—he created his own label, Outlaw Records. On his plan for the future and the new project, Harrison said, "Outlaw Records is my way of stepping out of my sound and exploring a new path with my music. I've had the pleasure of sharing studio time and collaborating with some incredible artists on many of my previous releases and that's been truly amazing. For me now, I want to put focus on my own song writing and musical visions with my own label."
The launching of the DJ's label is accompanied by the release of his single, "Blinding My Vision", an uplifting track that blends intricate rhythms and evolved lyrics. As many of his exciting current projects were inspired by his upbringing in the UK, we thought it would be fitting for him to show us around the place he calls home, London. From the coolest spots to spend a night out with friends, to the best sausage in the entire city, we got the inside scoop on where the young music mogul spends his time when he's not touring the world. Check it out below, and make sure to track Harrison in Bandsintown to stay up-to-date on what's planned for 2018.
Harrison's Guide to London
Ministry of Sound
"This place is really amazing—there's no other atmosphere like it, just an amazing night for you and your friends."
Tower Bridge / St Katherine's Dock
"My personal favourite place to get a coffee in all of London. With all of the boats moored up, it gives the city a completely different feel. You don't even feel like you're in the city any more."
Duck and Waffle
"This is a really unique restaurant that's open 24 hours a day. It's really high up in Tower 42 and there's probably no better place in London to see the sunrise."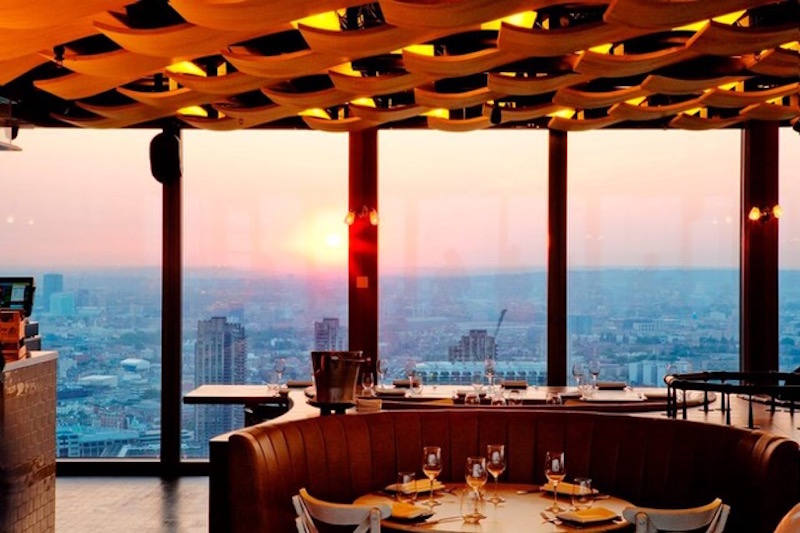 Boston Sausage at Borough Market
"This place really is the ultimate sausage BAP I absolutely love it."
Sticks and Sushi
"An amazing fusion of South American food and my personal favourite—Japanese."
Presented By London
"The ultimate sneaker store for the hype beast…"