Alt-pop vocalist VÉRITÉ's latest album is a synth filled reverie you can't help but get lost in. 2017's Somewhere In Between is the New York native's debut, though she's already seen considerable success thanks to the steady stream of singles she's released over the past four years. Her 2014 track, "Strange Enough", the haunting and captivating opening number on her debut EP reached No. 1 on Hype Machine and her cover of The 1975's song "Somebody Else" has amassed almost 90 million plays on Spotify. As if we didn't love her enough already, the rising star is tackling the industry with courage and conviction. She's made it her mission to bring her vision to the world independently—owning all of her own music, and reserving the freedom to express her art on her own terms. This electronic songstress shows no signs of slowing down any time soon, and we're stoked to be along for the ride.
VÉRITÉ creates her own brand of originality with every new project she launches, blending emotive lyrics with innovative layering in her melodies. Her latest endeavor is evidence of this—an EP of reworked and reimagined versions of eight tracks from her 2017 album, appropriately titled Somewhere In Between—The Remixes. Collaborating with artists like BASECAMP, Heavymellow, Pell, and Tigertown, the tracks are evocative of their origins yet wholly unique. Currently touring with Irish singer-songwriter EDEN, they'll be making stops in NYC, Philadelphia, Washington D.C., and Nashville before the tour wraps mid-April. We caught up with the "Nothing" mastermind to get an inside look at what's been going on behind the scenes on this 30-date North American run, from Phoenix to San Diego and Los Angeles to Milwaukee. Make sure to track this up-and-comer on Bandsintown to stay in the know on all things VÉRITÉ.
March 6 - Phoenix, AZ
So much haze and vibe at Crescent Ballroom.
March 7 - San Diego, CA
House of Blues. Casually sitting on the bar.
In love with the lighting design on this tour.
My photographer, Nicole, creeping up behind us.
March 8 - Los Angeles
Awesomeness TV. Good light.
March 9 - Santa Ana, CA
The Observatory. High fives pre show.
Loved this perch.
March 10 - Los Angeles, CA
The Fonda. Up on one leg.
Los Angeles. The Fonda. Purple vibes.
March 13 - San Francisco, CA
Regency Ballroom. The balcony. This venue is absolutely beautiful.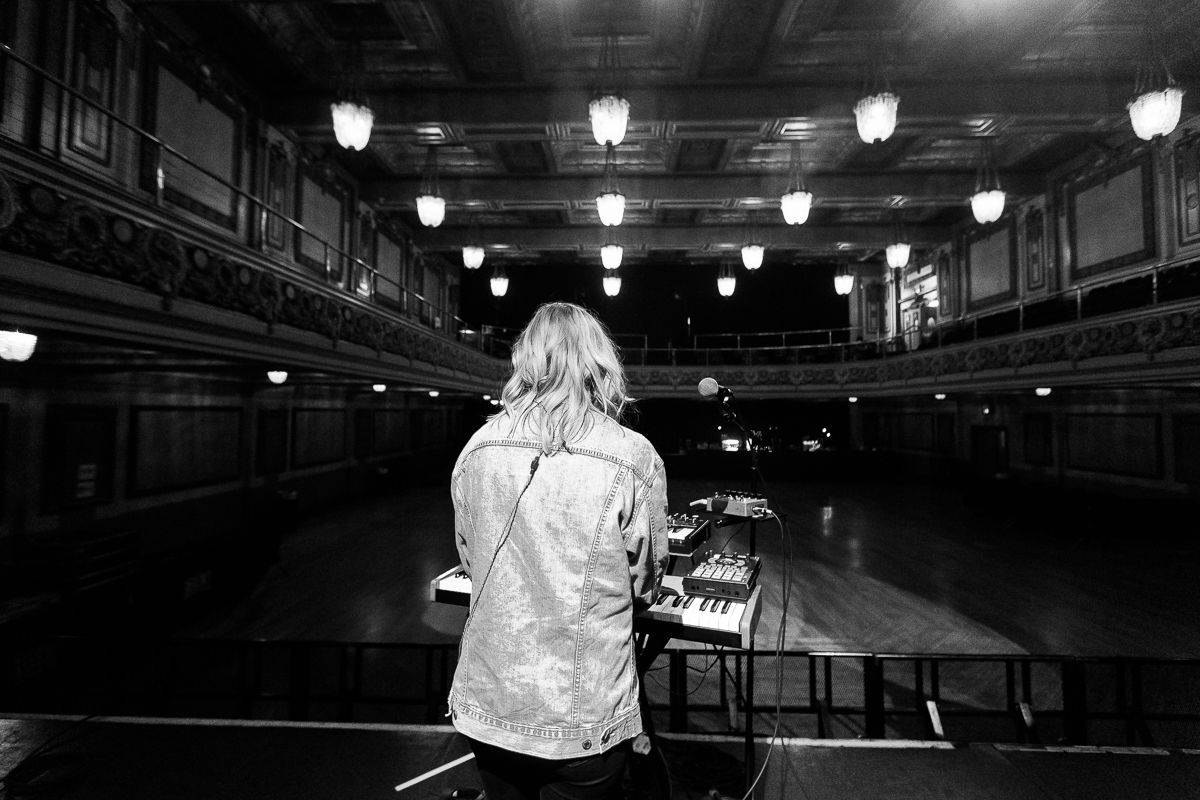 Regency Ballroom. Sound check.
Right before we walk on stage.
Regency Ballroom. More friends.
March 14 - Milwaukee, WI
The Rave. Family.