There are certain milestones a musician never forgets: the first time they hear their song on the radio, the day their debut album hits the shelves, and the moment they take to the stage for their first headlining show. Singer, songwriter, and overall badass, Noah Cyrus checked the latter off her career bucket list on April 11, when she performed at the Troubadour in Los Angeles—oh, and did we mention that it sold out the day tickets went on sale? Cyrens do NOT play, people.
Fans couldn't have been more amped to be a part of the Noah's big day, as herds of people could be seen waiting outside the venue hours before the show started just to nab prime real estate for the show. And we don't blame them, ever since her debut single, "Make Me (Cry)" dropped in 2016, we've been waiting ever so (im)patiently to hear what fabulosity is in store for us with the release of her debut album, NC-17.
A few days before she joined Alan Walker onstage at Coachella, Noah was busy prepping to turn the Troubadour out, pulling out all the stops for the crowd including epic guest appearances (cough, MØ, cough), song premieres, and covers of gems by artists like Portugal. The Man and BØRNS. We were onsite to capture the magic, from her arrival at the venue to pre-show glam to her final moments onstage. Check out the behind-the-scenes photos from Noah's monumental night below, then make sure to track her on Bandsintown to stay updated on all her touring news!
24 Hours with: Noah Cyrus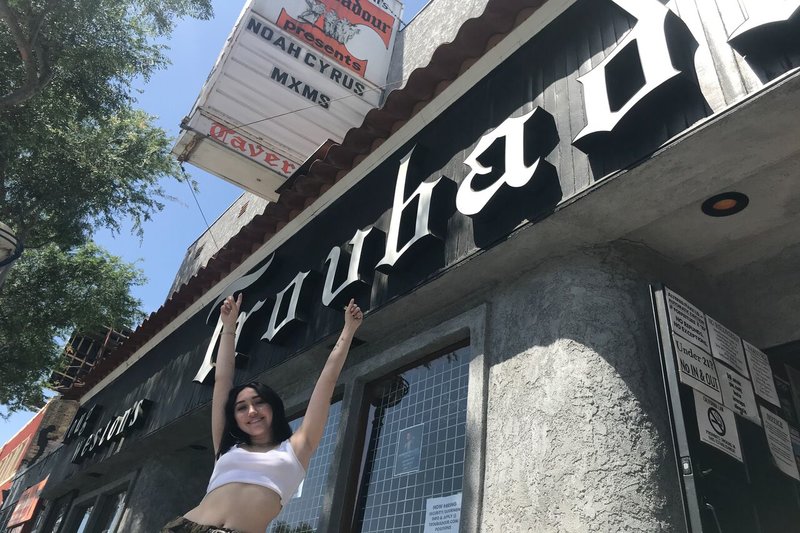 "First headlining show EVERRRR! And it SOLD OUT! Love my fans!"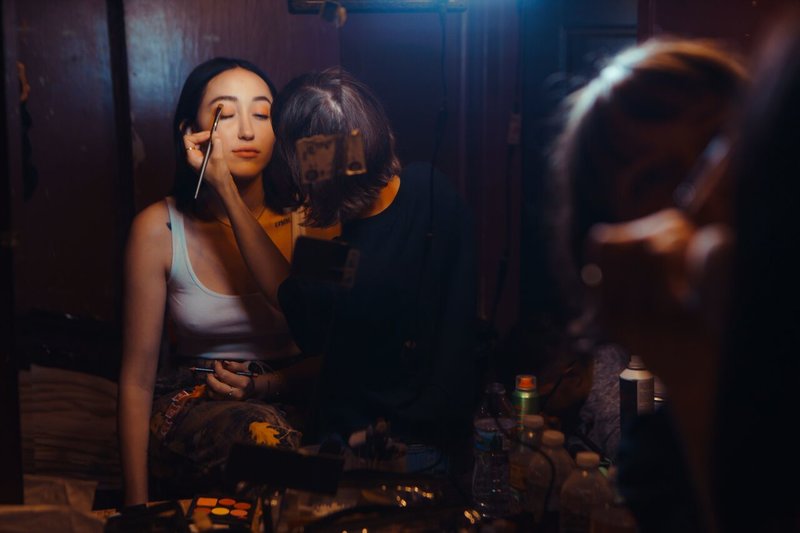 "Getting ready for da showwwww."
"While I was getting ready, my team went out and got the sweetest video of my fans (CYRENS!) wishing me luck for the show. They were waiting outside for hours…I SERIOUSLY LOVE THEM SO MUCH!!"
"Reunited with my band and best bros."
"This night was so surreal for me."
"Finally got to perform two brand new songs that are very near and dear to my heart."
"I LOVE MØ!! She came out for our song "We Are…"! The fans were flipping out!
"Funniest moments of the night had to be 1) getting dropped when trying to crowdsurf 2) splitting my pants 3) falling on my ass while running off stage!"