The light hidden in the hallowed grounds of Fort Adams is something that a photographer dreams of. In between killer sets and unbelievable music moments at Newport, we asked newcomers like Darlingside and The War and Treaty, along with Newport veterans such as The Lone Bellow and Brandi Carlile, to explore the Fort for a few portraits in this majestic light. These portraits serve as a glimpse into the intimacy and uniqueness of the festival's surrounds.
In addition to taking time to meet up with artists, we wanted to meet Newport's most passionate fans. We reached out to folk's most faithful, asking what drew them to Newport and why they make the pilgrimage year after year. With stories of family, community, and a love for music, we were able to get the full scope as to what makes this festival so special (and why it's approaching its 60th year running).
Check out the images we captured onsite this year, and make sure to Track the artists who hit the Newport stage on Bandsintown!
Artist Portraits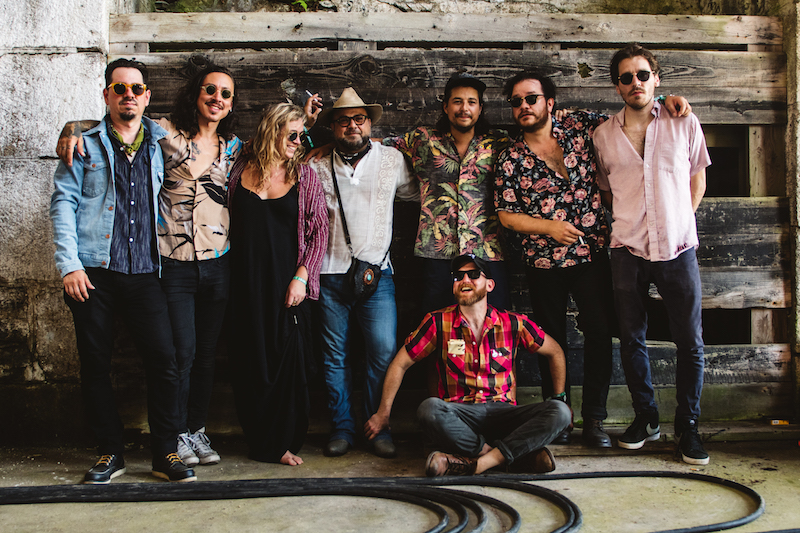 Fan Portraits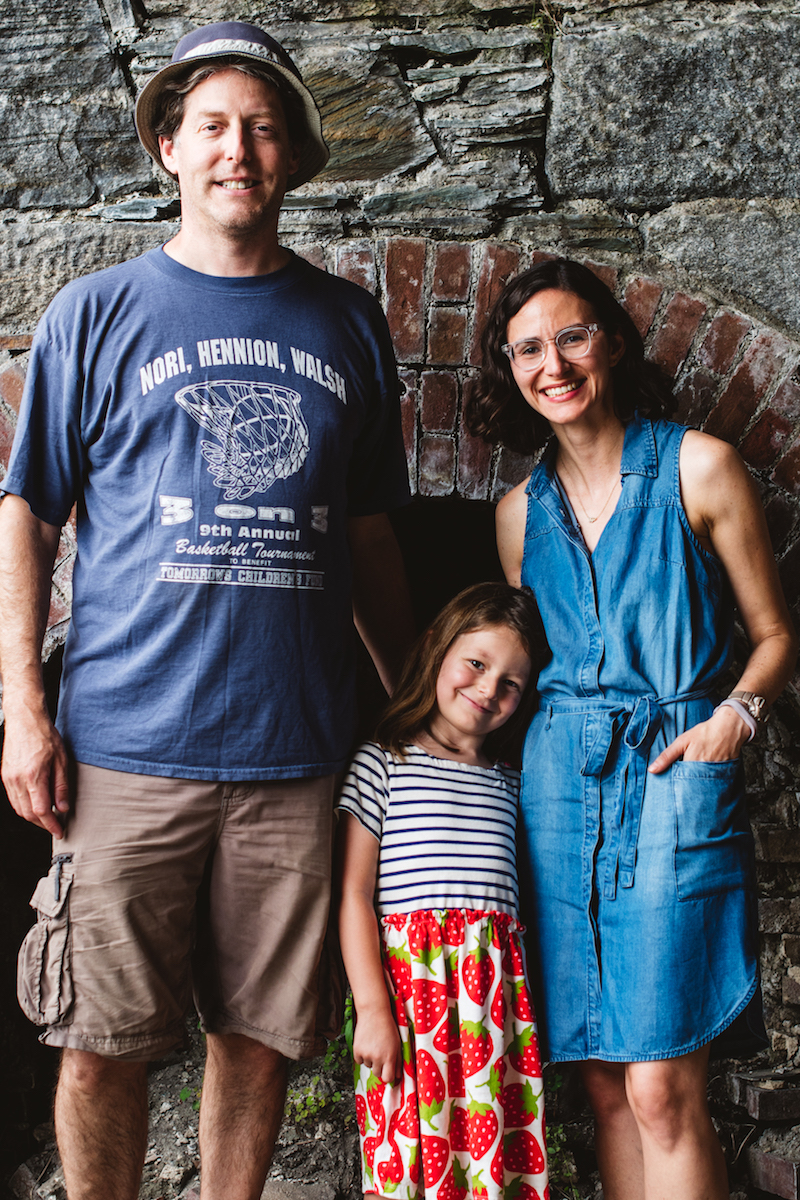 Brian Glassberg, 44 | Eva Glassberg, 5 | Brooke Glassberg, 36
We started reading about Newport around its 50th anniversary. We attend music festivals locally (NY and NJ) and felt like we were ready for a bigger one, with such a rich history. We were also reading Woody Guthrie, A Life by Joe Klein, which built our connection to the folk world. Immediately, we felt this difference between this festival and all the rest. There was a greater sense of community, with a real focus on a love for all music. The crowd seemed to care deeply about the artists—whether they know them well or have never heard them before. A couple of years later, Brooke was five months pregnant; we decided to continue our attendance streak. We've brought our daughter Eva every year of her life and watched her grow alongside many other children she sees year after year. This will be her 6th Newport Folk Festival (out of the womb, anyway), and she can't wait to get back to the Late July Kids' Tent to do arts and crafts, eat endless tortilla chips, put on her BabyBanz and rock out. - Brian
Peter Microulis, 65 | Maria Microulis, 59 | Nina Pease, 28 | Brad Pease, 28
We first came to the festival with my parents for Bob Dylan's long-awaited return in 2002...and I have been almost every year since, save for a few—2018 is my 15th! My husband started coming in 2013, after we had been dating for a few months. We love it so much here that we got married here at the Fort on July 3, 2016! - Nina
Mike Pesant, 36 | Elizabeth Pesant, 32
We came to Newport for the first time in 2009, only because we were visiting my mom in Rhode Island and it was something to do (we live in North Carolina). It's become a tradition for us since. I wish I could find a more eloquent way to put this, but we come for the music. Yes the headliners but mostly the rest of it. Newport lineups have become my road map to discovering and keeping in touch with amazing music I might never find otherwise. - Mike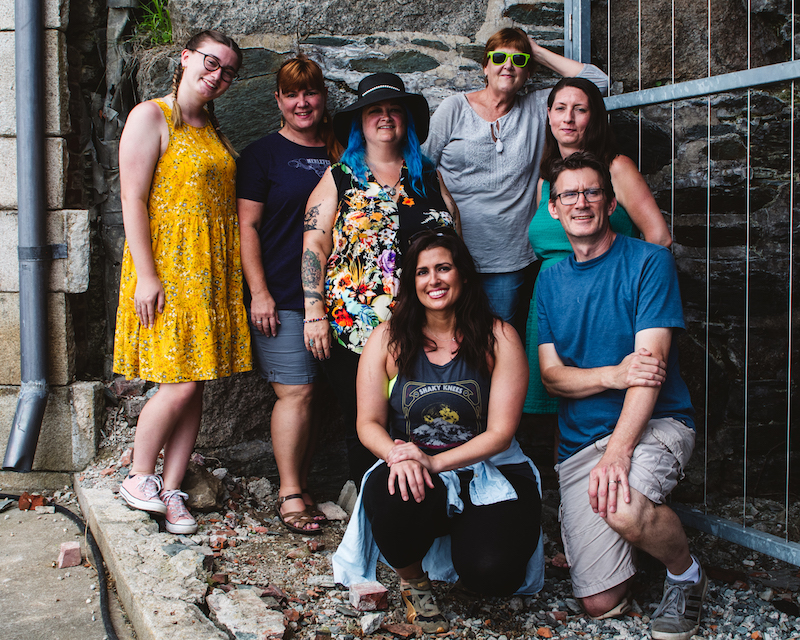 Teresa Hickey, 42 | Beth Harsany, 34 | Deneicee Orr, 47 | Karen German, 65
My Newport family consists of friends I've met over the last seven years following the Avett Brothers. I've been envious as they all began making the annual pilgrimage to the fort. Last year, I took a blind faith leap and got a ticket. Langhorne Slim/Charles Bradley and John Prine bookended a truly magical first Newport. I'm hooked. -Teresa Hickey
I had been attending festivals in deserts and prairies for years. When I saw footage of the Avett Brothers (my favorite band) playing in 2013 - oceanside, among the sailboats, a cool breeze in their beards—I was in. - Beth Harsany
My friends Karen, and Stephen, (who I met through our love of the Avett Bros), spoke so excitedly about NFF, I had to go, in 2014. This year is my fourth, and I hope to never miss. - Deneicee Orr
I enjoyed the 2011 NFF in my kitchen in Franklin, TN, via the livestream, and before the weekend was over, had made plans to attend in 2012 for the first time. I've only missed one year since then, and hope to never miss another. - Karen German
Lindsy, 26 | Carly, 24 | Lauren, 26
In 2011, Dawes was my favorite band and I was live streaming Middle Brother's set on NPR. They played "When My Time Comes" at the end of the set and I read online that the crowd sang along so loudly you could hear it across the festival. I told my sister we had to check it out next year and we have been here together every year since. As weird as it sounds, NFF is home. It is difficult to understand that until you've been here. -Lindsey, 26
My sister dragged me to newport as a high school student w a passion for live music (that eventually led me to my job) but the thing that brings me back every year is the sense of community + the fact that it's unlike any other festival currently running. -Carly, 24
Me and my family came to Newport for the first time in 2011 and have been back every year since because this weekend is magic! It's so exciting to see bands like Shakey graves and St. Vincent all in one place, there's no other place like it. -Lauren, 26
CJ Smith | Oona Butler
CJ Smith is originally from Newport, RI now lives in Dedham, MA. "I used to play in the fort as a kid in the '60s, and saw Stevie Ray Vaughn at the festival in the '80s," he said. Oona Butler lives in Ashland, MA, and first came to the Newport Folk Festival five years ago to see Hozier.
Kari Morales, 36 | Roscoe Meyer, 55 | Shawna Rymarowicz, 55 | Nick Morales, 37
What initially brought us to the Newport Folk Festival? Living in Pennsylvania, we've always heard great things about NFF over the years—the tradition, history of artists, and the folk family atmosphere. Hundreds of concerts later, we made our first trip in 2014 and will continue to do so as long as we're able!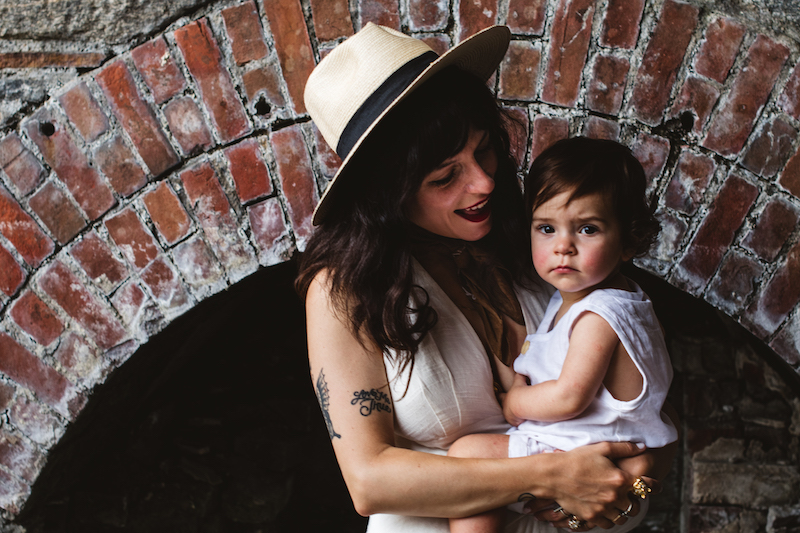 Kristen, 30 | Shannon, 35 | Sylvia, 1 | Christyn, 37
Newport Folk Fest is my Summer Tradition with my Folk Family. Christyn and I first attended in 2010, and Kristin in 2011. I initially came to Newport because I was OBSESSED with the documentary Festival!, and I wanted be a tiny dust particle sized piece of this great big galaxy of music history. The lineup that year was UNREAL—Levon Helm, Jim James, Sharon Jones, Richie Havens, Steve Martin—and it seemed like the time had come for me. I convinced a bunch of pals to buy tickets, including Christyn, and the following year, one of those friends brought Kristen along- we met at Newport! Our friendship falls further into deep abiding love with each year. Bringing Sylvia this year was a dream come true— sharing my favorite part of summer with her, filling her soul with the music I hold so dear, with her Newport Aunties by her side. - Shannon
Boaz Saidman | Asa Saidman
The bond I have between Newport and my brothers is what initially brought me here and it is what makes me come back every year. The festival has provided a catalyst for me to build even stronger relationships with my brothers. From the first show of the day, to the last note Deer Tick hits at night, there's a special feeling that Newport provides not just myself or my brothers, but the entire Newport community. Newport Folk Festival is the world's best kept secret, and I will always cherish what it has done for me and the relationship I have with my brothers. - Asa
My first NFF was way back in 2009. It was a chance for me to spend a weekend with my big brother, Jakob, when I was 16-years-old. By 2011, Asa, my little brother was joining us. I've been hitting the Fort every year since then with a combination of both brothers, or one brother, and it's our favorite weekend of the year. What brings me back each year is not just the opportunity to spend a weekend with my siblings but the extended folk family. It's the only weekend of the year where the outside world is on pause for 72 hours and all chaos and stress pauses and you can be totally present, feel the sea breeze and hear some tunes from artists, old and new, legendary, and upcoming. - Boaz