The Rad Trads have been playing shows all across Spain and loving every minute of it. Bringing their most recent album, On Tap, to life on stage has been a dream come true for the NYC-based five piece. Combining guitar, bass, and drums with smooth saxophone and trumpet action, the group creates their groovy sound—a unique blend of indie, rock'n'roll, and jazz.
Playing in nine different cities—and perfecting their Spanish along the way—The Rad Trads performed softer tracks for those in attendance like "Thumbtack" and "The Little Pie Blues", but rocked equally as hard on their new jams "Good Luck Unto Ya" and "Wishing Well".
And the gang still isn't done yet. They're closing out their tour with 12 can't-miss shows in the US. But before they go, the boys are giving us another sneak peek into their life on the road. You can check out Part 1 of their tour diary here. See below to watch the group travel the midwest, explore Lake Erie, and even go surfing in Cádiz.
Make sure to Track them so you don't miss when they stop in your city!
The Rad Trads 2018's Tour Diary
Columbus, OH - Reconnecting with an old friend, Nash Kulcsar of Columbus, Ohio!
Columbus, OH - Sitting in at the weekly Bluegrass Jam at Dick's Den into the wee hours of the morning
Cincinnati, OH - We want a road dog so bad!
Cincinnati, OH - One of the best parts of touring is connecting with close friends from around the country!
Columbus, OH - Parking the van at the local NPR affiliate in Columbus , Ohio - right next to a high school
Columbus, OH - Ready to record for NPR!
Delaware, OH - Reading about the Cubs playoff scenarios and catching a little sun before we play a surprise party for our friend Jim in Delaware, Ohio
Delaware, OH - Small town America! Downtown Delaware, Ohio
Cleveland, OH - Catching our breath along Lake Erie
Cleveland, OH - The sun sets on the final day of September, just before rocking our Cleveland debut at the legendary Beachland Tavern
Driving - The van's new marketing campaign - turning heads at gas stations across America
Driving - Cue the Blues Brothers soundtrack - always good to be back in Chicago
Chicago, IL - Off day dream scenario: Playoff Baseball at Wrigley Field!
Iowa City, IA - Where are we!?
Iowa City, IA - Alden's new tour look.
Wausau, WI - Rolling up for lobby call
Wausau, WI - Everyday is different - how'd we end up in Wausau?
Chicago, IL - Sometimes we play weddings for our friends - grab your cocktails & make a stank face
Chicago, IL - Alden and his favorite palm frawns
Zaragoza, ES - Back in Zaragoza and it feels so good!
Zaragoza, ES - The Fatum twins having a Zaragoza moment before the big show
Valencia, ES - ....if you build it...
Valencia, ES - ... they will come!
Cadiz, ES - Sorry McDonalds, Burger King & T-Bell... it's just a different ball game out here!
Cadiz, ES - Tonight's gig is on the ocean, it's October and it's 75 degrees and sunny... no smiles here.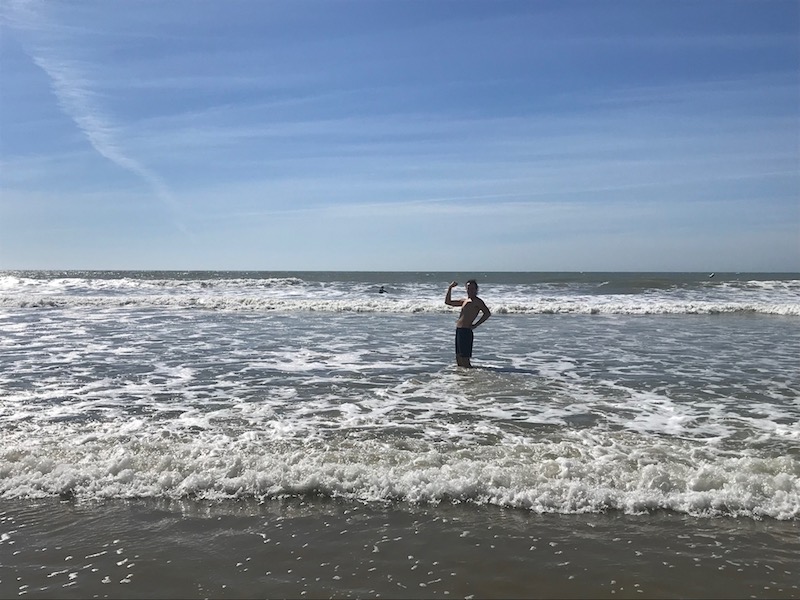 Cadiz, ES - Is anyone taking my photo?
Cadiz, ES - Alden's first day surfing - this also spurred a conversation about how much it would cost to change his flight so that he could return to Cadiz after the tour for a surfing vacation.
Sevilla, ES - We could get used to this...
Sevilla, ES - Going on a much needed stroll through beautiful Sevilla after 7+ hours in the van
Madrid, ES - This poster actually started a debate on whether Alden should just change his name to Harris-McCoy
Madrid, ES - All smiles after a very successful first week in Spain and finally getting to hang with our agent Jose Luis who made it all happen!
Madrid, ES - struggling to find the time to send our management these photos for this Bandsintown article in between tour dates :)
Madrid, ES - Sorry Taco Bell - the late night eats game has been changed
Madrid, ES - Beautiful Madrid - do we have to leave?
Madrid, ES - Patrick for Aperol Spritz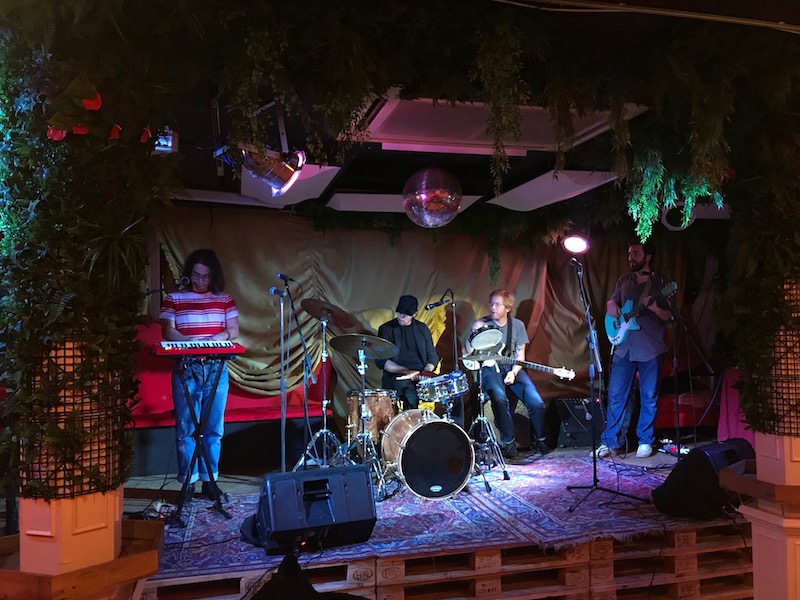 Santander, ES - getting tropical in rainy Santander
Santander, ES - the best part of touring continues to be making friends around the world - always great to be with David again!
Santiago De Compostella, ES - Santiago De Compostella, one of the most beautiful places on earth
Santiago De Compostella, ES - Big crowd in Santiago!
Asturias, ES - Our own John FONSECA Fatum - finding the street in Santiago with his own middle name
Asturias, ES - Twining... John & Michael have vivid memories of their first trip to Santiago when they were 9 years old
Aldeamayor, ES - John & Michael used google maps and a few memories from their family to literally find their third cousins in rural Asturias, Spain by driving up to a neighborhood and asking around... amazing!
Aldeamayor, ES - What do you do after playing 35+ shows in 5 weeks and traveling way too many miles in vans and planes? Crowd into a hotel room after the last gig and watch That 70's show while laughing and drinking a cheap bottle of wine
The Rad Trads' Upcoming Tour Dates
Nov 14 - Atlanta, GA @ Vinyl
Nov 16 - Little Rock, AR @ Revolution Music Room
Nov 17 - Memphis, TN @ Rum Boogie Cafe
Nov 28 - Philadelphia, PA @ World Cafe Live Philadelphia
Nov 29 - Washington, DC @ 9:30 Club
Dec 01 - New York, NY @ Irving Plaza
Dec 09 - Boston, MA @ City Winery Boston