Elder Island is here to keep listeners on their toes. The Bristol-based group have proven their unwavering commitment to blending genres from neo-soul to electronica to R&B, and the end product is impossible not to get lost in. Just listen as lead singer Katy Sargent's soulful vocals weave in and out of the entrancing basslines found present on their latest album, The Omnitone Collection. The 10-track release has it all—lush productions, hard-hitting lyrics, and synth-heavy beats. The best part? Music lovers as a whole can experience something that's sure to win them over.
During their live shows, the trio plays every note of their discography without any electronic backtracks or pre-recordings. Their tunes fill the space with layered dance beats, an experience that makes every Elder Island show a stand out.
The "I Fold You" innovators recently finished up their North American tour, playing sold-out shows across the states before they hit Europe. Check out the tour highlights below, featuring behind-the-scenes shots of the Hollywood sign, reflections in the Bean, and scooters galore. Catch them next overseas!
Our Mighty Steed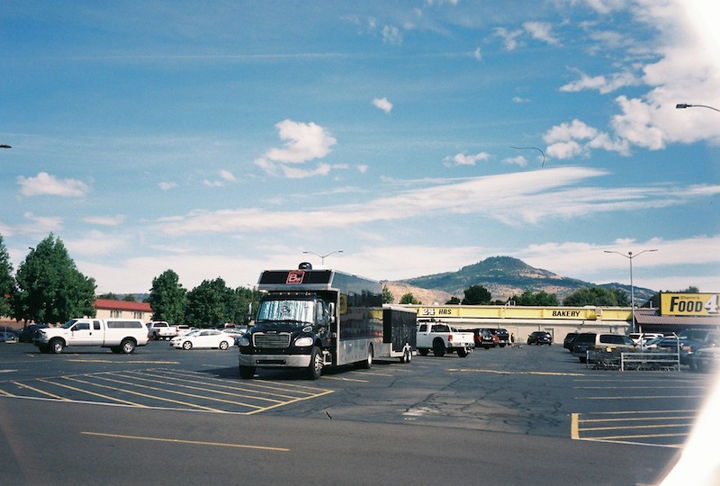 The tour bus, having a night of rest in a town called "Meden". We managed to stock up in the Food4less supermarket behind, finding some Yorkshire Tea to settle Dave. Overall we managed to travel around six thousand miles in this baby.
L.D Point Home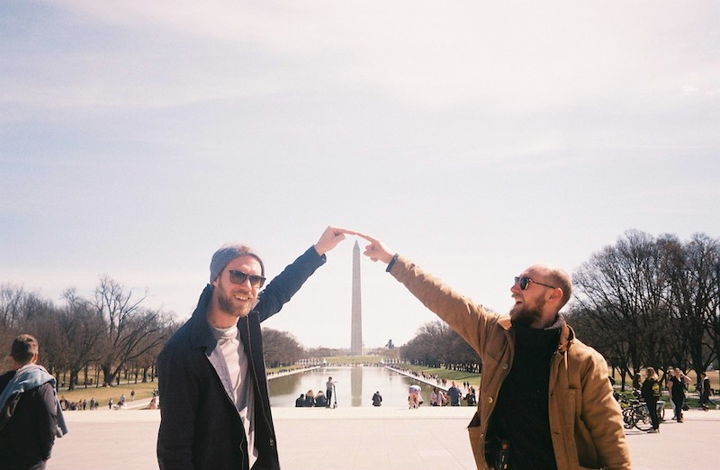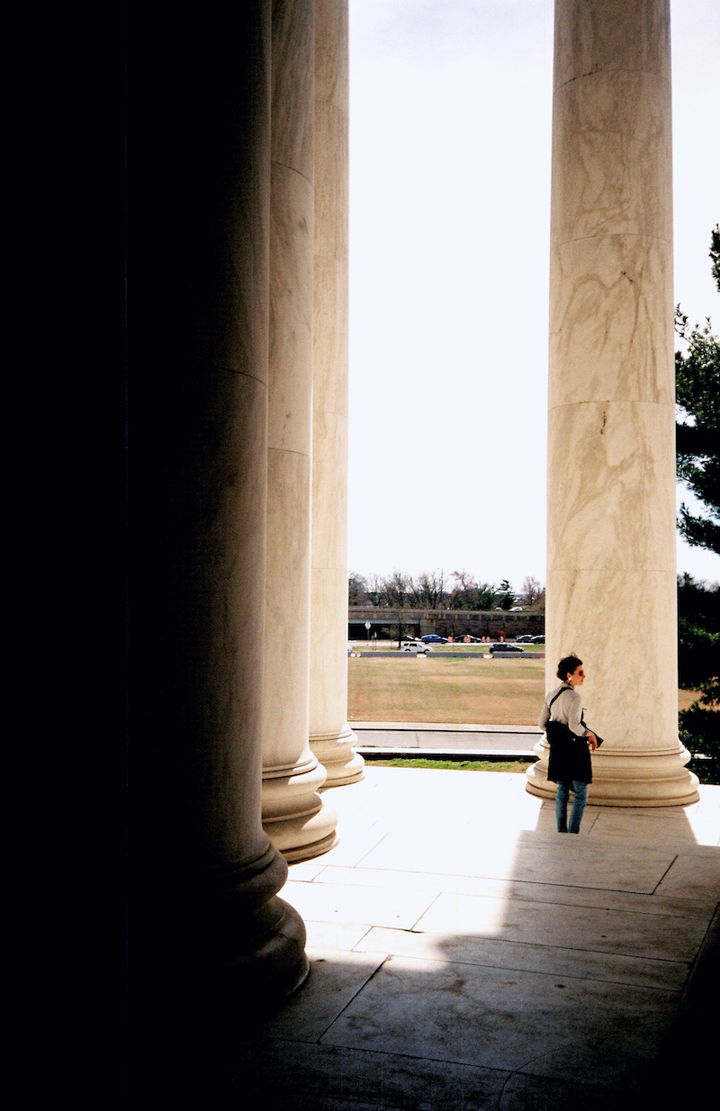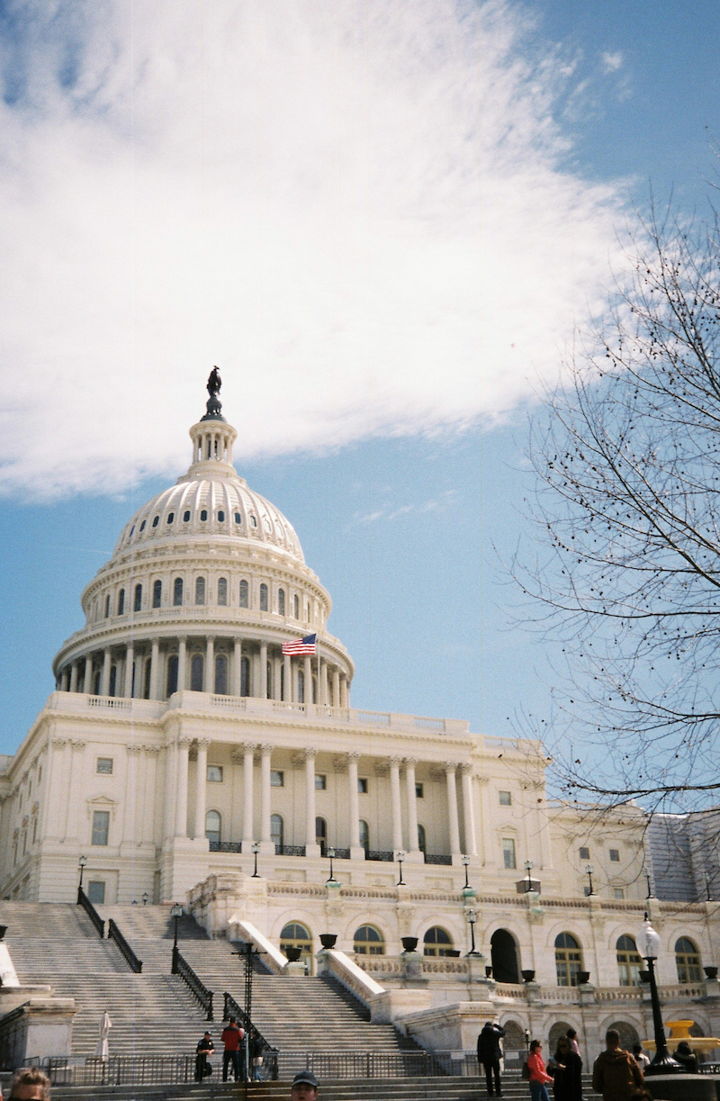 Here is an obligatory tourist photo gone wrong. Whilst in Washington D.C we managed to catch a day seeing the sights and looking around the monuments.
Kapefears Wharf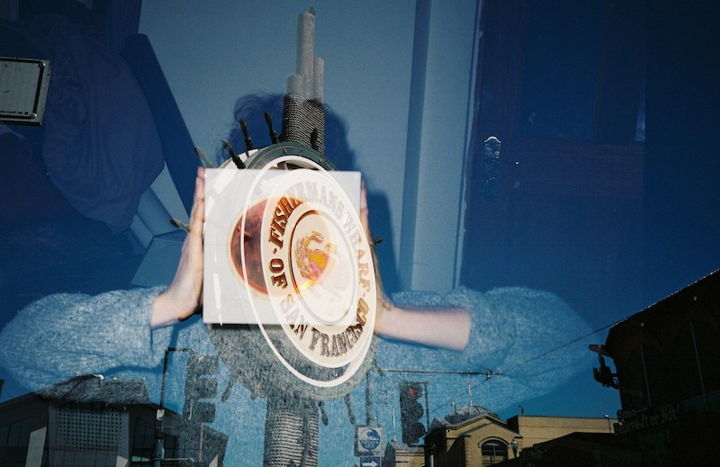 So somewhere down the line Lukes camera had an old film left over in the chamber, which ended up creating some delightful mistakes. This is one of them of Katy building the object "KP-350" for the album artwork and of our walk at "Fishermans Wharf" in San Francisco.
Nighty Night Brush Time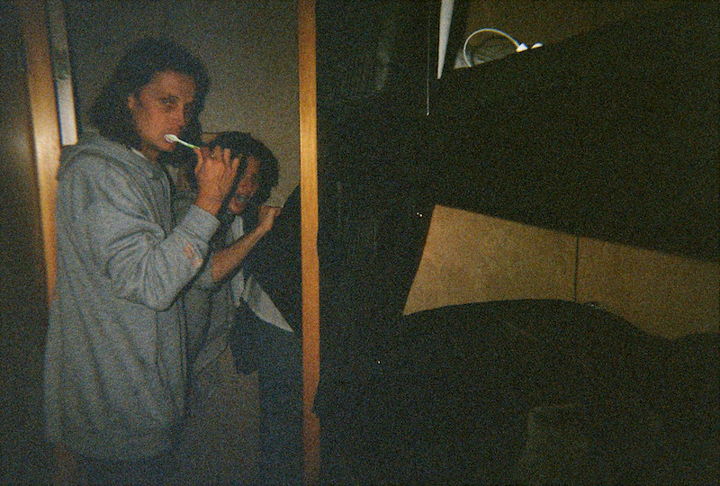 Here is Katy with Mark and Charlie (Dirty Nice) caught in the act of brushing their teeth.
Reach The Top - Strike A Pose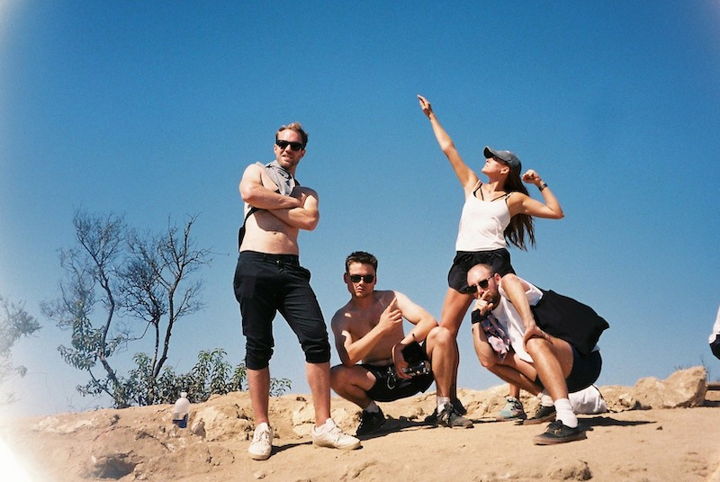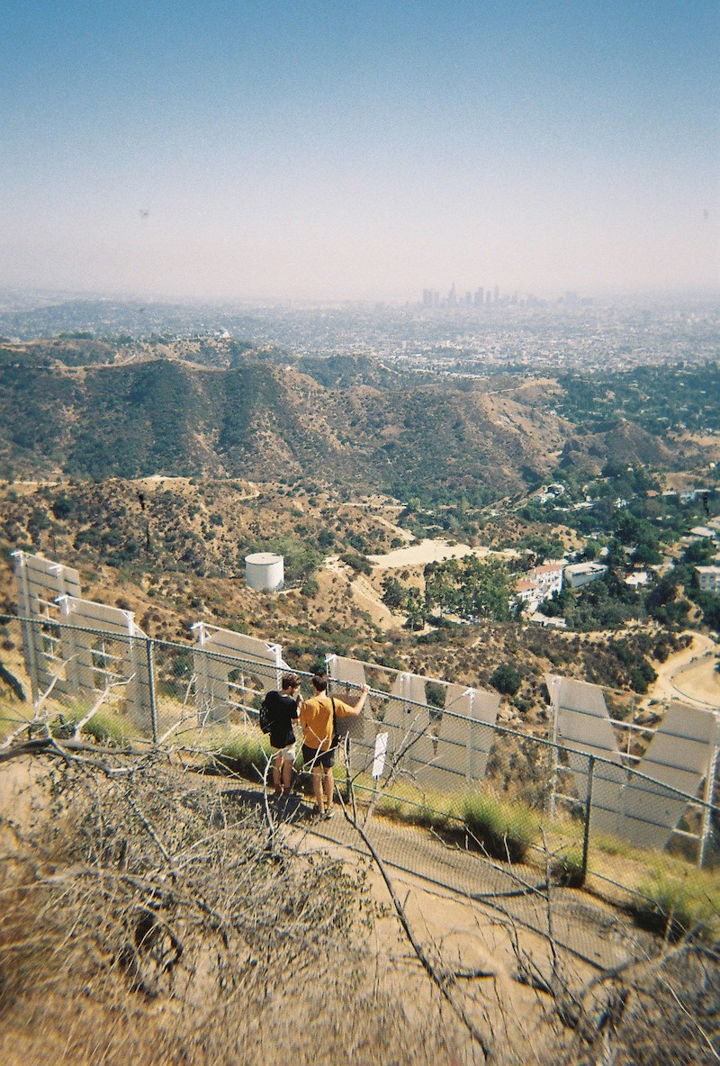 Here we have (from left to right) Dave, Andy (tour manager), Lauren (friend and guide) and Luke. Whilst in LA our favourite resident took us in on an amazing hike up behind the Hollywood sign, the long way round that is. After hiking up the first hill in thirty degree heat we obviously seized the opportunity to get a picture of the view.
Katy In Hollywood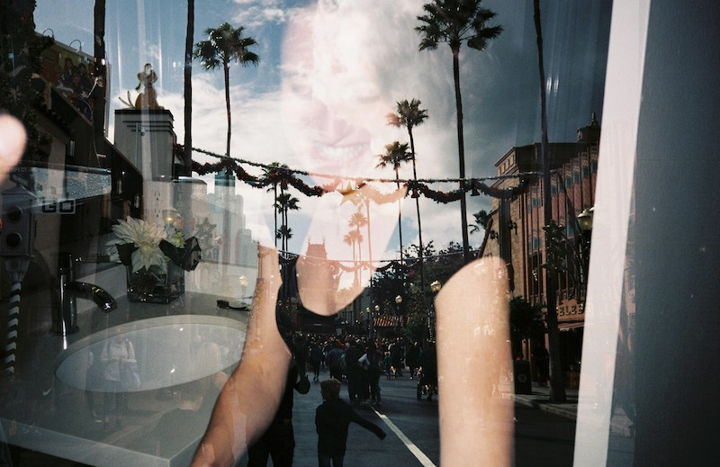 Here is another accidental double exposure of Katy attacking Luke with a sinister look on her face over a hollywood landscape.
Wedding Photos At The Bean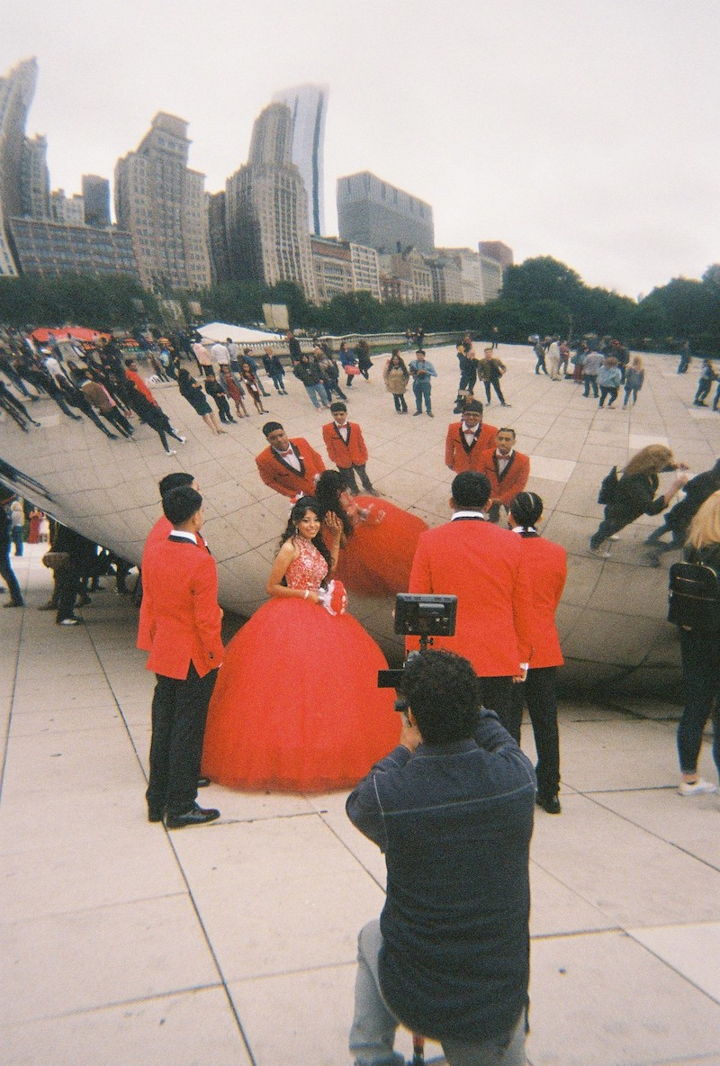 Here is a little unorthodox tourist photo or "Cloud Gate" In Chicago. It is a bit hard to see but if you look close enough you can see Luke waving with our tour manager Andy.
Lime It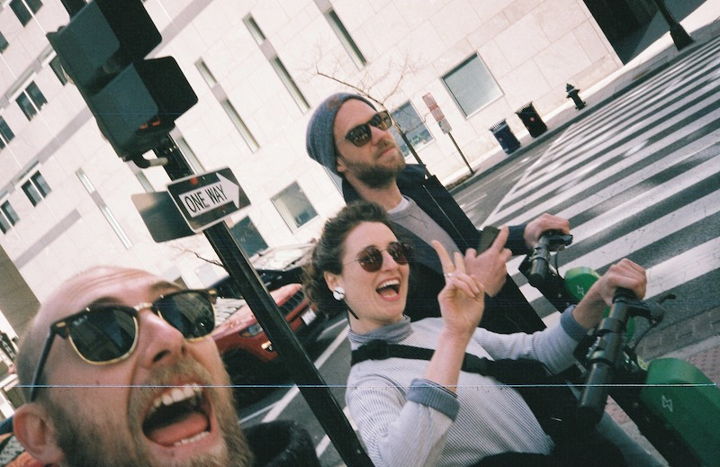 Something we have enjoyed whilst being in cities in N.America is being able to jump on a scooter, because the country is so big, jumping on a lime (or similar) makes it much quicker to see the city you are in.
Just Chillin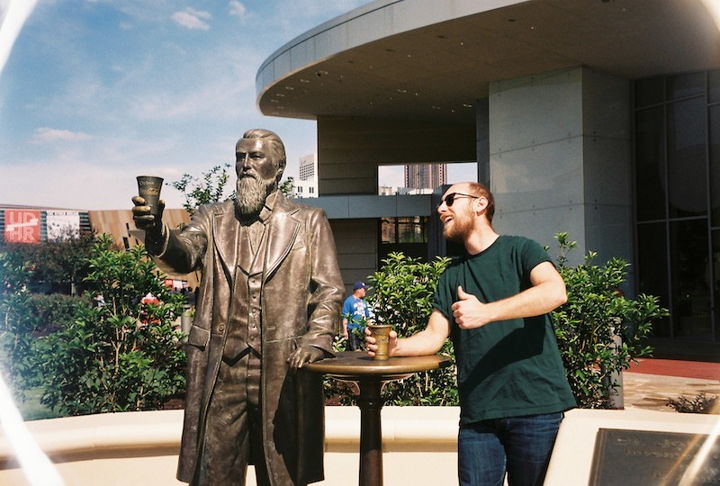 When in Atlanta, have a Coke.
Night Night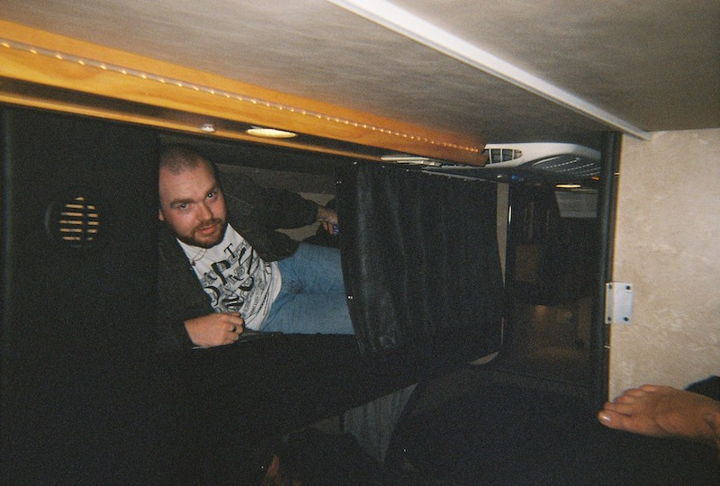 This Charlie (Dirty Nice) getting prepped for bedtime on the tour bus. Maybe caught a little off-guard.
Clean Views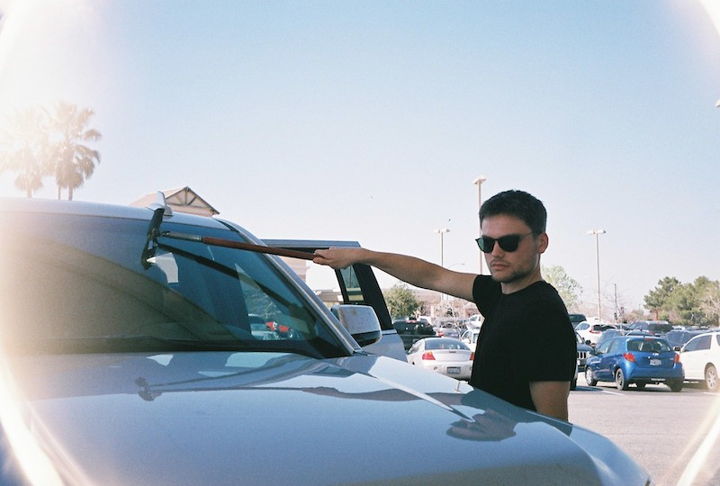 This is a picture of our tour manager Andy making sure one of his favourite rides stays clean.