Letters to Cleo take Christmas very seriously. The band, who you might remember rocked out on a high school roof in the beloved '90s film 10 Things I Hate About You, just finished a US tour, which was in support of their new holiday EP, OK Christmas (released on November 15th).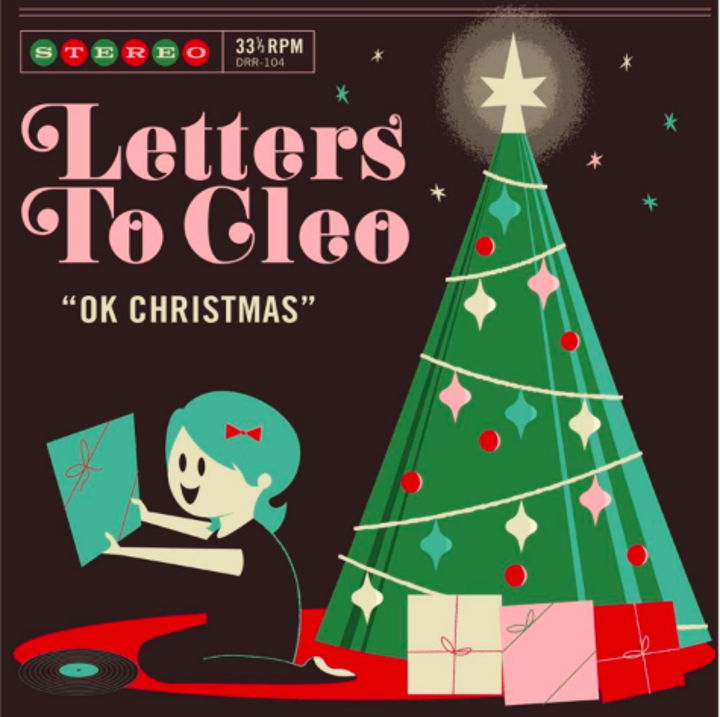 The album contains three cute covers of songs by The Kinks, Elvis Presley, and The Dogmatics, as well as an spunky original tune called "Miss You This Christmas." For one of the covers, the Boston based band tweaked the original lyrics as a stand against the recent surge in gun violence. "I decided to turn to Twitter to ask the Kinks if they had any suggestions," says lead singer Kay Hanley, "which encouraged fans to chime in with ideas of their own. One twitter follower, Eric Reiberg (@Eric_time) came up with the idea that I ultimately used to construct the new lyric, which became 'And can you meltdown all the machine guns so the kids are safe on the streets.'"
Now that their recent string of dates are behind them, they're excited to spend the holidays with their loved ones. The five-piece let us in on what they'll be listening to while they unwrap presents this year. Check it out below!
"Miss You This Christmas" by Letters to Cleo
"Only our second original Christmas song. This one is not sarcastic and has a great melody. "
"(Suckin' On A) Holiday Treat" by The Gravel Pit
"….should be on any Cleo Christmas playlist."
"Christmas of Love" by Little Isodore and the Inquisitors
"The most bouncy, happiest Christmas tune! Get's my feet tapping. Now if I could only swing dance"
"Most Offensive Song Ever" by Kenny McCormick
"Just when you are just about at overdose levels from overly saccharin Christmas songs, along comes this NSFW song which brings home the true meaning of Christmas."
"The Nutcracker Suite, Op 71a" by Tchaikovsky
"No music brings the good kind of feeling of winter than this movement does for me. Kind of makes me forget my animosity towards snow....kinda!"
"Heat Miser/Cold Miser" from Year Without a Santa Claus
"Since I first saw this when I was a kid, I've sung it every time it comes on. EVERY TIME!"
"What Would Santa Do?" by The Monkees
"Written by Rivers Cuomo, produced by Adam Schlesinger, and the Monkees?!! What's not to love. It also features Cleo's Michael Eisenstein on guitar."
"Nutskanker Sweet" by The Reigning Monarchs
"The Nutcracker Suite arranged for surf rock band and brass ensemble."
"This Christmas" by Donny Hathaway
"A classic that is probably on many lists, but deserves to be on here for the fact that Donny Hathaway is still criminally underrated."
"Have Yourself A Merry Little Christmas" by Aimee Mann
"Just a beautiful arrangement of an old standard. "
"Just Another Christmas Song" by Sharon Jones and the Dap Kings
"I got to see the late Sharon Jones open for Paul Weller a few years back and she was a force. Clever use of the titles of about 30 other Christmas songs in the lyric."