Strap in and enjoy the ride for this week's genre-bending Bandsintown LIVE lineup. We reached into various corners of the music world to include a mix of country, blues, bedroom pop, EDM, trap, R&B, dance-rock and everything in between. Plus, get the first taste of our carefully curated genre-specific daily programming!
Starting off Monday is Bandsintown Outskirts, a day where we'll be introducing you to acts in the blues, Americana, alt-country, and folk scenes. Tune in to listen to artists like Cat Clyde, Chris Knight, and Tyler Braden croon with their guitar in tow.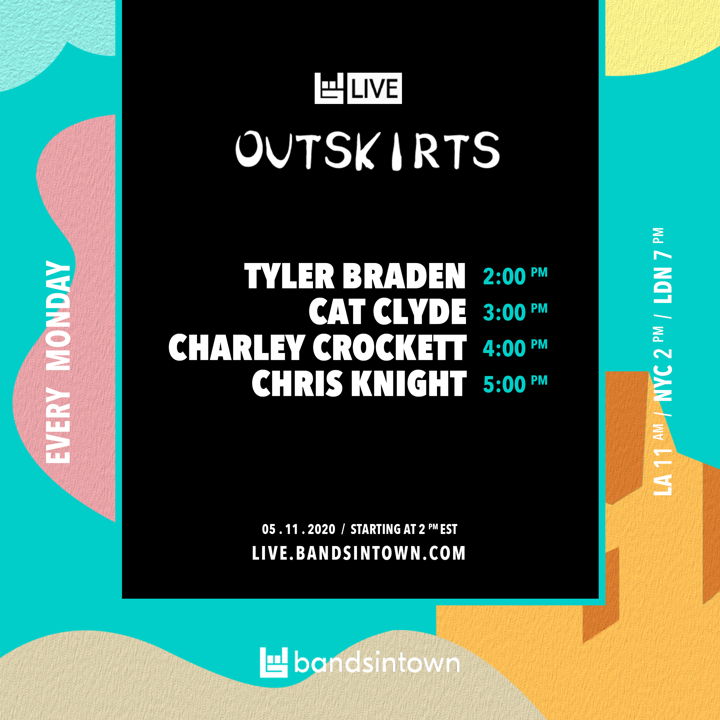 Uncover new sounds during Bandsintown Discovery on Tuesday. From synth pop sensation Phil Good to '60s inspired rock girl group La Luz, this will be a can't-miss. Rounding out the lineup is rising R&B star Lonr. and the incredible singer-songwriter/producer, Leven Kali.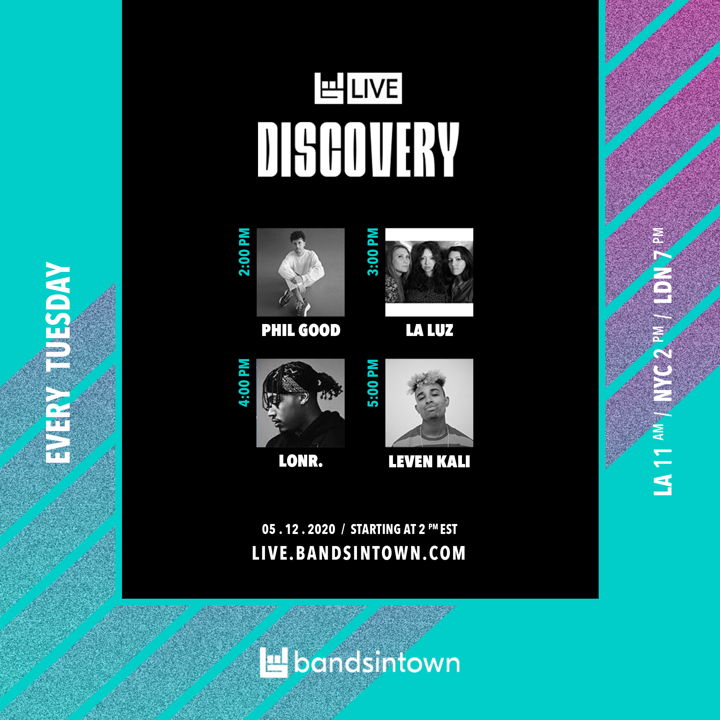 Wednesday's are for Bandsintown Fusion, which means sets from artists that cross genre lines and blend distinct styles to create fresh harmonies. This week we've got a great batch of multi-instrumentalists including space rock electronic group Papadosio and saxophone-playing, EDM producer SoDown.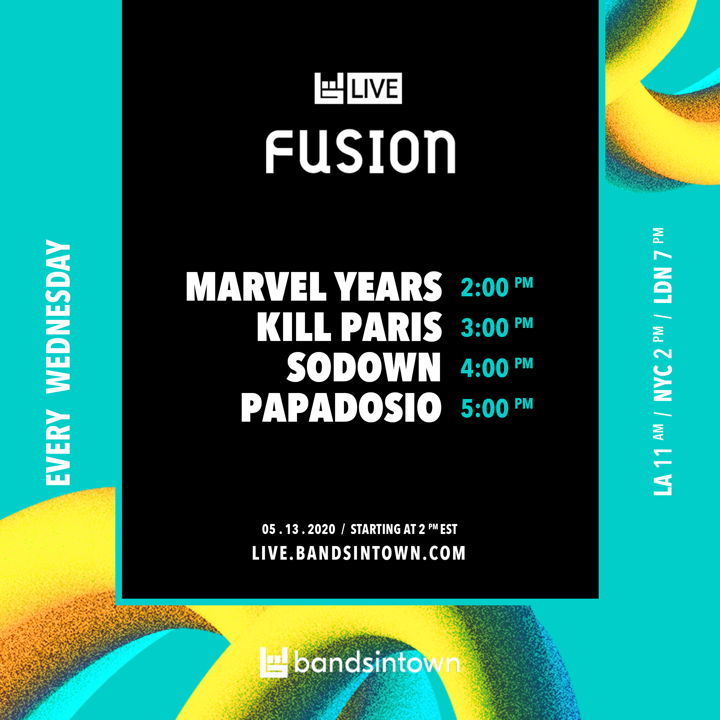 On Thursday we're bringing you All The Vibes with an Ultra Music takeover, featuring sets from house and electronic acts you can't get enough of. Turn up the speakers and trap it out with your favorites including SAYMYNAME and EDM duo Solardo.
End the week with pop, rock, and Top 40 favorite for Bandsintown #MostLiked, which will see performances from Echosmith, Scarypoolparty, and Sub Urban!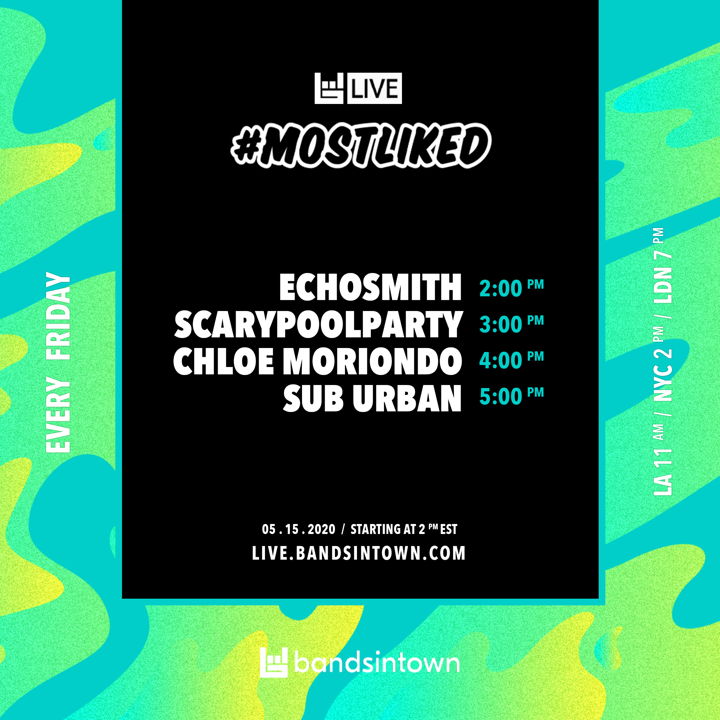 Stay tuned for what's to come next week on Bandsintown LIVE!