Dear Bandsintown PLUS members,
At a time when live concerts were shut down, we strongly believed we had to bring artists back on stage. That's why we curated our own livestream concert series, and proudly programmed over 1,100 artists during the pandemic, including emerging and rising stars on our livestream channels, Bandsintown LIVE and Bandsintown PLUS. Now, with the number of upcoming in-person events listed on Bandsintown quadrupling over the last 90 days, we feel time has come to enjoy the summer and return to live events.
With that in mind, we are transforming Bandsintown PLUS into a free membership as of June 1st. You have not been charged for the month of May or and won't be charged anymore going forward. Bandsintown PLUS will continue to curate and produce amazing livestreams that you can watch for free or on a pay-per-view basis.
As fans, you have been so supportive, cheerful, loyal and engaged. For all the support and the love you brought to artists, we are forever grateful.
Let's keep on sharing our passion for the artists and live music. We will continue to surprise you with amazing moments of emotion and joy on the Bandsintown PLUS virtual stage.
See answers to practical questions related to your subscription HERE and programming for June HERE. If you have additional questions please contact us at plussupport@bandsintown.com.
Stay tuned this month for a free Sylvan Esso show, pay per view events with Cat Clyde & Jeremie Albino and Angélique Kidjo, replays and more. Stay involved and informed by joining our Discord server.
Your friends at Bandsintown
Up Next on PLUS
Click below to RSVP and get tickets to upcoming livestreams on Bandsintown PLUS.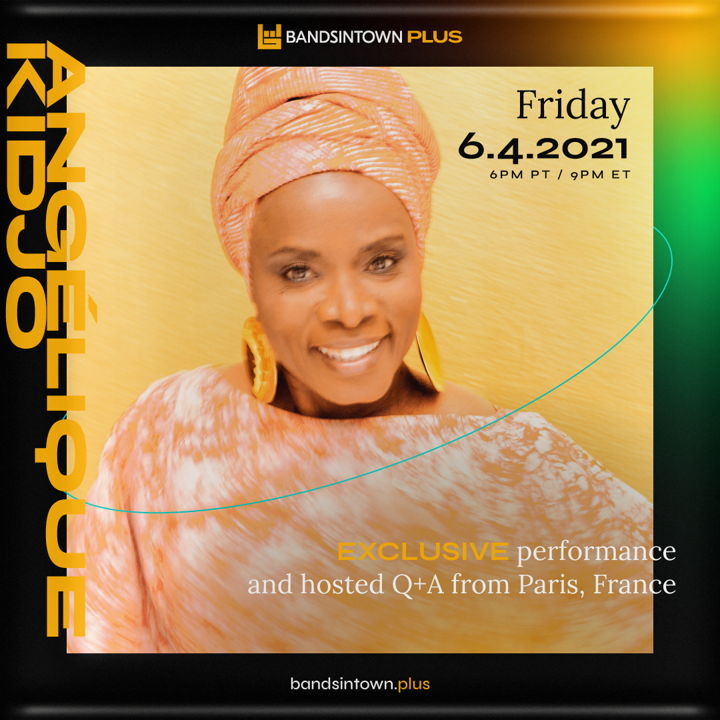 Cat Clyde & Jeremie Albino - Get Tickets