Photos by Constanza Gajardo (@yesmusicjpg)_
All Time Low made their final stop in New Orleans on Tuesday to wrap up their long-awaited tour, playing hits from the newest album Wake Up, Sunshine. The band chose to release their eighth album on schedule in April of 2020, which provided fans with something to listen to during the start of the pandemic. After a year of anticipation and over six months of touring, All Time Low gave fans and music lovers alike a night full of high energy rock at the beautiful Orpheum Theatre.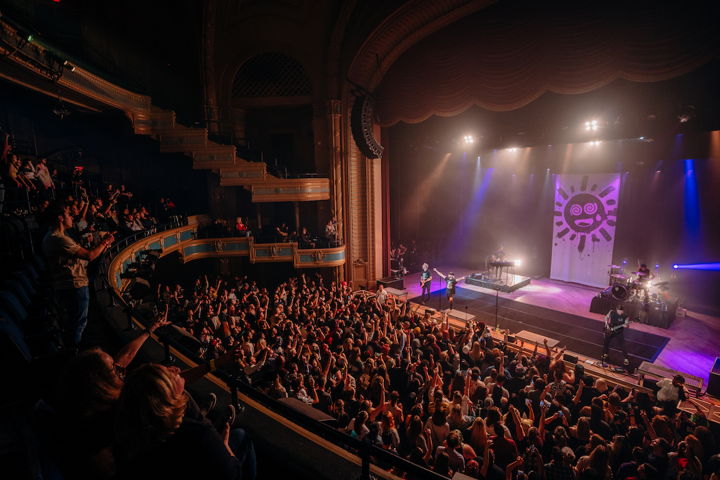 Dan Swank, All Time Low's former assistant tour manager-turned-band member, opened up with a solo acoustic set, singing covers like Green Day's "Basket Case" and dabbling in some of his own music. He performed "The Distance," a song that he was especially proud of and had written for Hardcastle, another alternative artist out of Nashville. "Most of my stuff sits on a hard drive, but there's more music to come," he joked. Regardless of the covers he played, Dan had plenty of fans in awe of his talent and emotion-filled set, which he claimed was one of the best he's ever played, made even more so since it was in New Orleans.
As he thanked the crowd and locals, he let them know he would be back to play later with All Time Low, something that's been like a dream come true for him. After listening to the band for years and developing his own skills as a musician, he first contacted the band in college and ended up getting a job working as the tour assistant on the 2018 run. He got along so well with them that he eventually worked his way up to becoming a legitimate fifth member of the group of four, playing keyboard and guitar at times throughout their shows.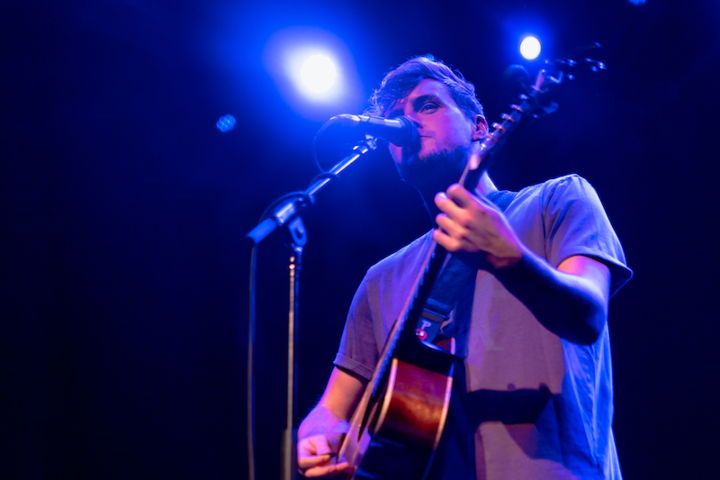 Kalie Shorr was up next with her band; and while Dan's set made love seem attainable, Kalie's country rock was all songs of heartbreak. She opened up with "Alibi," her new single about remaining loyal to friends no matter the circumstance: "If someone's breaking your heart, hold My beer. I'll fight 'em." Her second song was about falling in love and hating every second of it, asking the audience beforehand to get pissed for a second and "visualize them." Everyone let the angst out as the energy in the building started to rise—a fantastic exercise to prepare for All Time Low.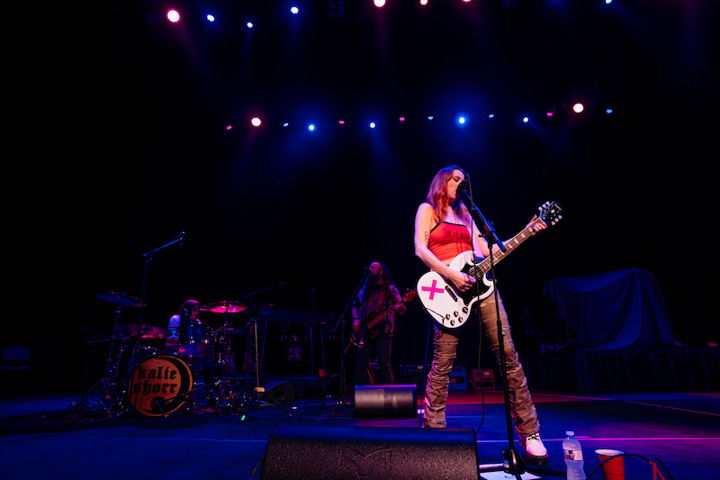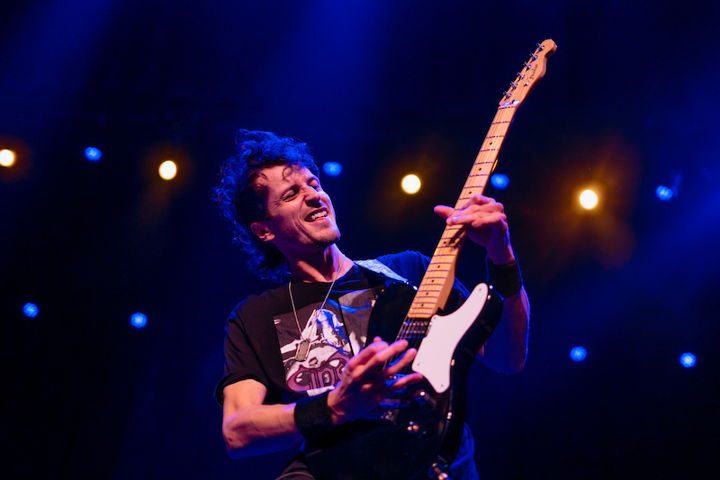 Kalie performed several songs from her albums and a few covers. Again, New Orleans was brought up in her conversation with the audience, about how amazing and special the city was for her and some of the interesting characters she's met along the way. Grateful for her band throughout the show, Kalie made an effort to introduce each member and thank them for hitting the road with her.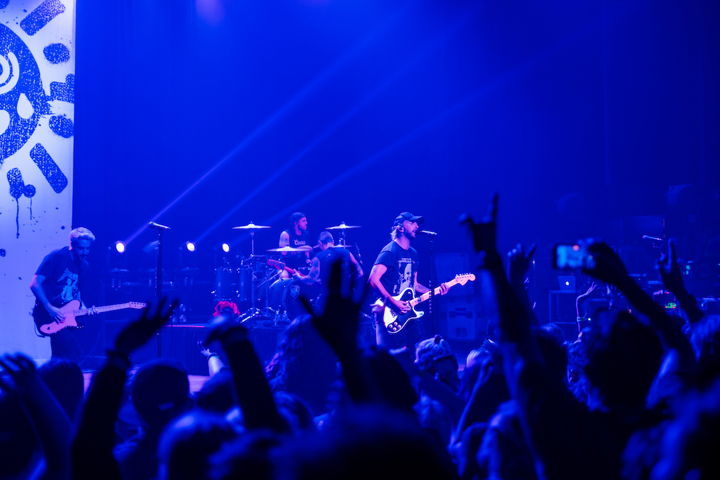 Following some equipment testing and the placement of a single NOLA Hand Grenade cocktail center stage, the lights went down and All Time Low came out swinging, playing "Some Kind of Disaster" the first track on the new album. They raised the energy at the very beginning and maintained it throughout the show. "The real reason we had to delay the tour was because we wanted to end it here! What a beautiful venue," said Alex Gaskarth, lead vocalist and rhythm guitarist. There was no better place to be to end the year and the tour he said, than right here in New Orleans at the Orpheum on its 100th anniversary.
The band, which has been together since high school, joked about how "old" they've become—opting not to drink the hand grenades so they wouldn't have to take a Zantac. Their knees were supposedly weak, but there was no evidence of that in their performance on stage. In fact, one could say that right now they are at the top of their game, as their single "Monsters" has become a radio fan favorite. Not that that's ever been one of their goals, but it's a testament to their recent success and consistency over the years. Aside from their new songs, they played a lot of the classics like "Backseat Serenade," "Lost in Stereo," and "Time-Bomb".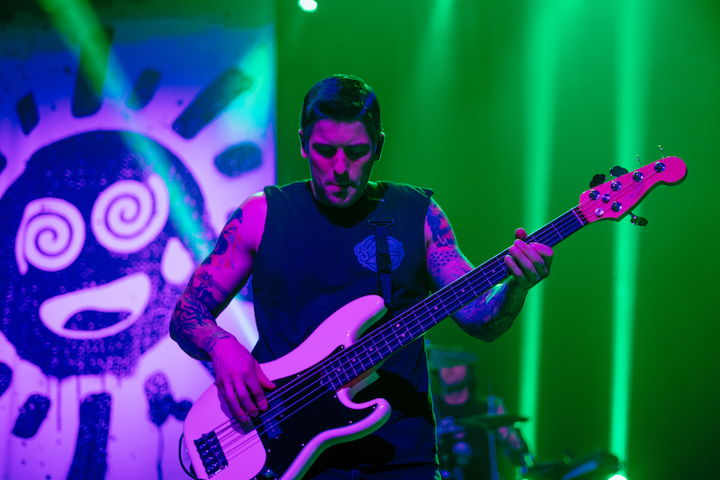 While Alex may have called themselves old, it's evident that they've still got it. All Time Low and the opening acts put on amazing shows and closed out a tour that's been a lot of work for everyone involved. To put the icing on the cake so to speak, they gave a shout out to Alex's mom Isabelle for her 70th birthday wishing she could be in New Orleans too. For the encore they performed "Monsters" and ended with their most famous track "Dear Maria," leaving fans screaming and dancing until the lights came on.