Photo by Ryan Vestil
March may be coming to an end, but the exciting tour announcements have been non-stop! Beloved artists like Florence + the Machine and She & Him are coming out of the woodwork to give fans an experience like no other. Take a look at all of the amazing artists who will be coming to a city near you below!
We have a double headliner, folks! The two American rock bands will be joined together this spring and summer on their "Lights, Camera, Factions" tour. Interpol has reportedly wrapped recording on their new album, while Spoon's latest, Lucifer on The Sofa, dropped on February 11. Joining the two bands on some of their stops will be indie pop trio, The Goon Sax.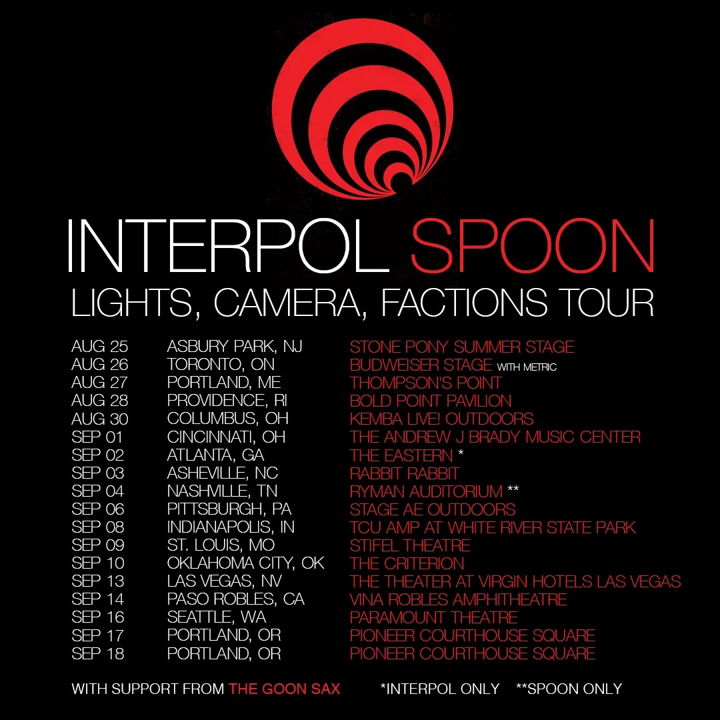 The dog days are over for Florence Welch and her band with the announcement of a new album and tour! Dance Fever, their upcoming fifth studio album will be released on May 13th. Joining them on tour is an awesome list of openers, including Arlo Parks, King Princess, Japanese Breakfast and more.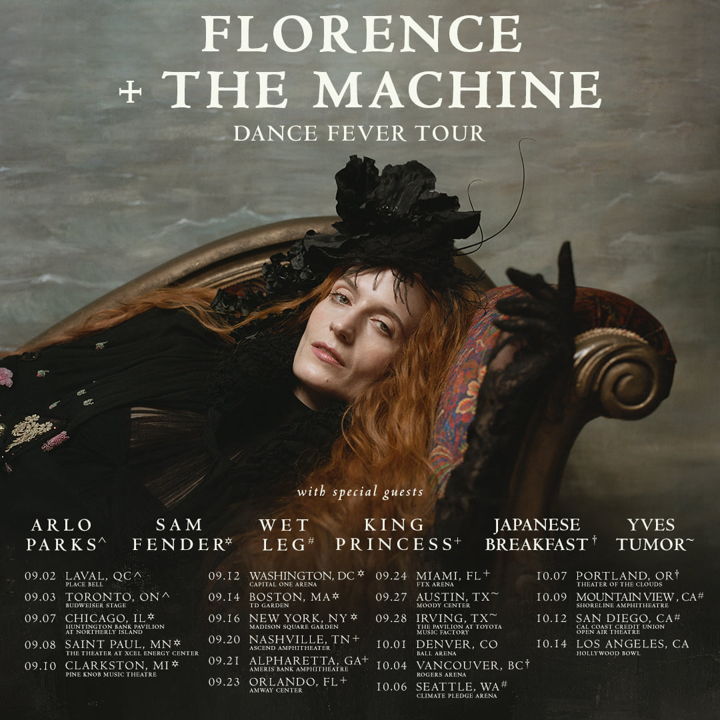 Celebrating the 50th anniversary of their debut self-titled album, Roxy Music is back on tour for the first time in 11 years! The U.K. rock band—now consisting of Bryan Ferry, Andy Mackay, Phil Manzanera and Paul Thompson—will be playing shows in North America, Canada and the U.K. in September and October. Joining them on the road is St. Vincent. Don't miss this exciting reunion!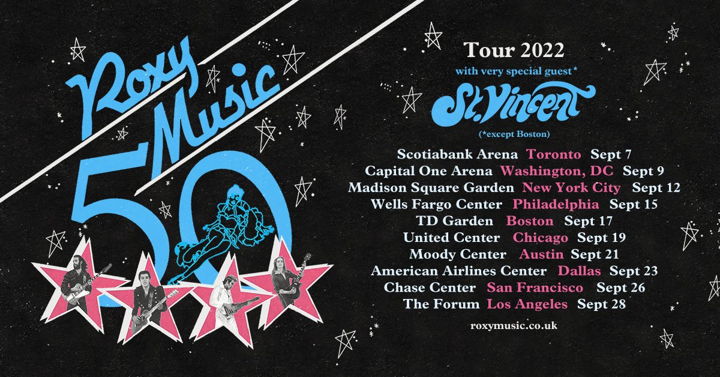 Fans are thrilled that The National are heading back on tour. The alternative rock band will kick off the North American leg of their global summer tour with a headlining performance at Chicago's Pitchfork Music Festival. They'll be playing more shows all over the world from Norway to Spain! The band is also partnering with Plus1, a non-profit organization that will donate money from each ticket purchased to their Ukraine Relief fund.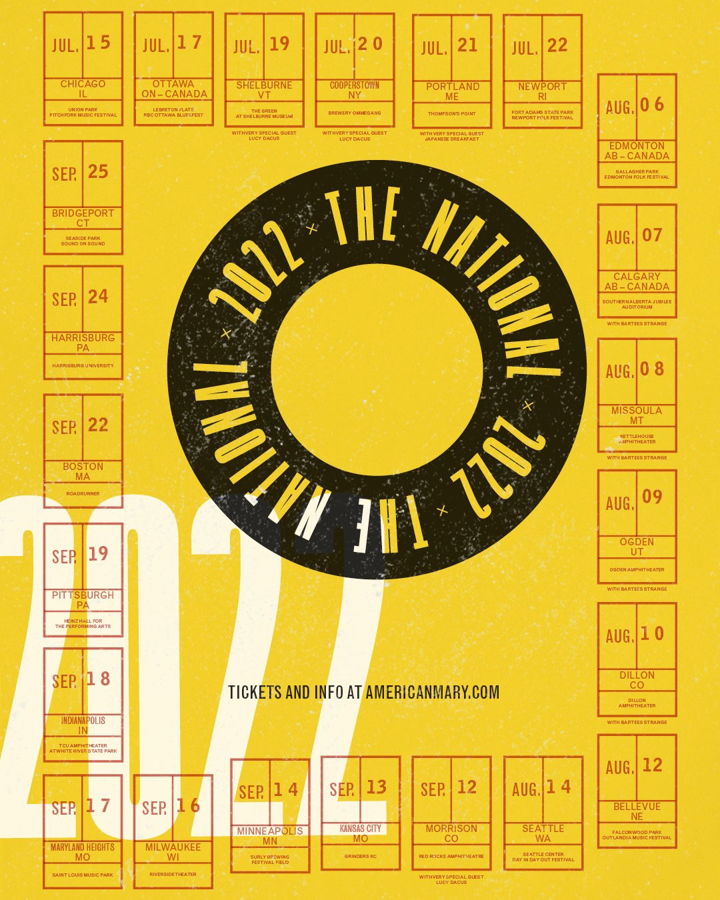 The electronic music duo will be hitting 25 cities across the United States and Canada this summer on their amphitheater tour this summer. Dubbed "The Last Goodbye" after their upcoming album release, fans of the group can expect to hear some new songs during these stellar electric shows.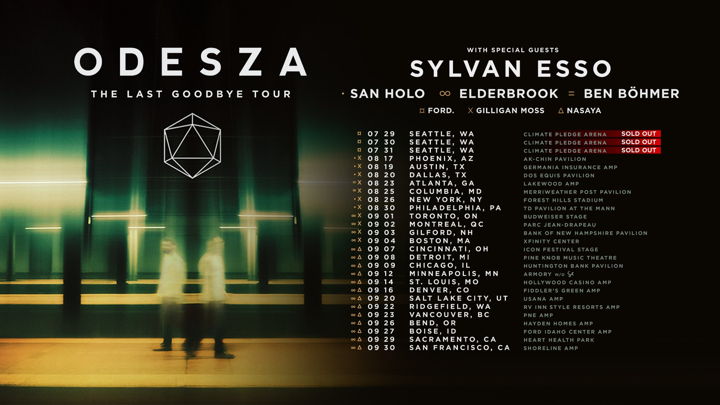 Calling all Zooey Deschanel fans! Deschanel and her musical partner M. Ward will be reuniting their indie-pop group for a tribute tour dedicated to the Beach Boys founder, Brian Wilson. They will be playing some of their original songs, along with some Brian Wilson classics mixed in. They'll only be playing 11 shows, so all She & Him and Beach Boys fans should make sure they get their tickets ASAP!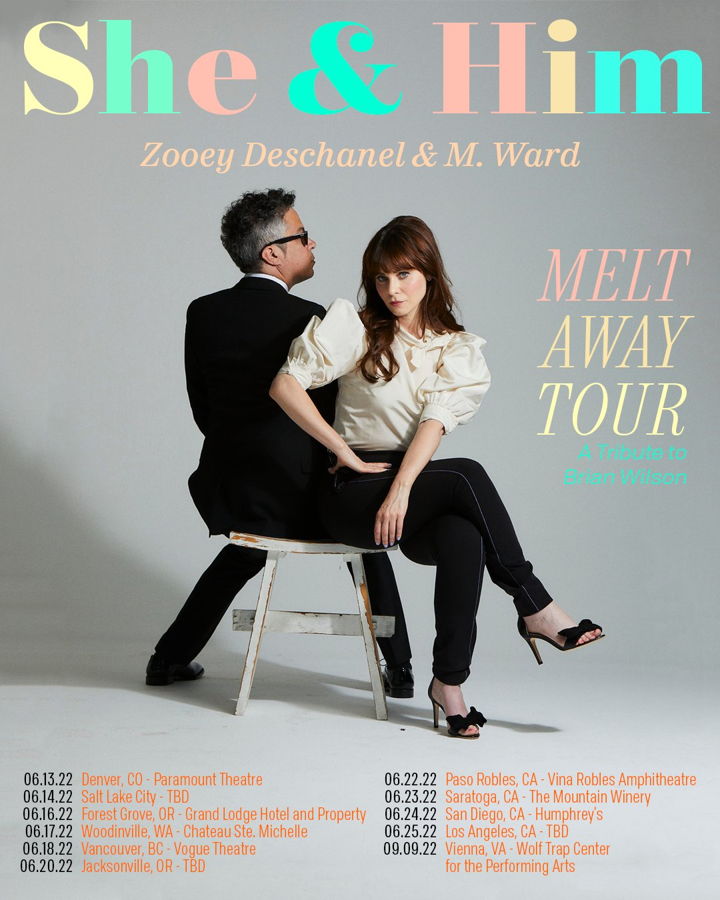 The duo of Merrill Garbus and Nate Brenner are taking the stage on a North American tour this summer. The group will be playing 10 shows after the recent release of their fifth studio album, sketchy. They'll kick things off on June 1st in St. Louis and finish in Philadelphia on June 18th.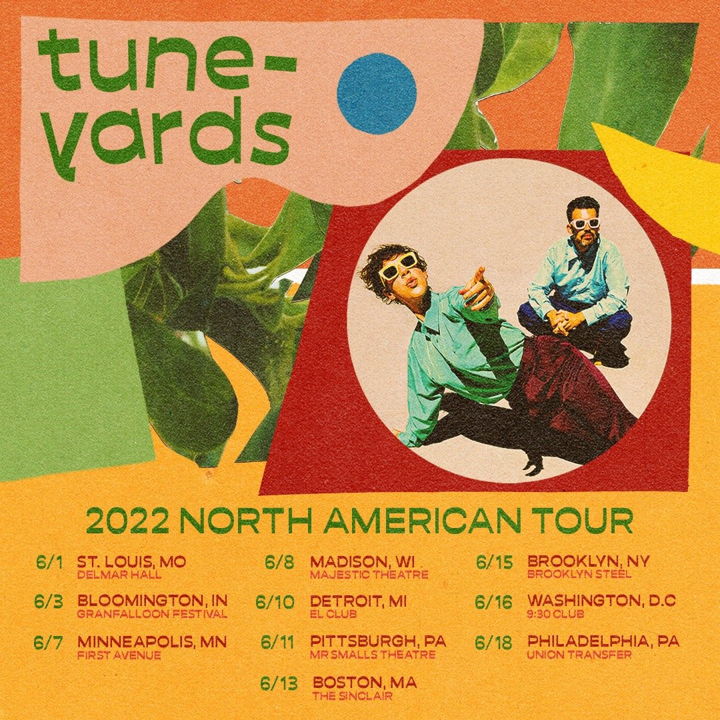 The Australian dance-pop collective is sure to have fans mesmerized during their North American tour. Their self-titled debut album came out in 2020 and gained them lots of traction. Now, they're finally ready to perform for their fanbase on the other side of the world. In addition to the dates on this tour, fans can also catch them at the Queer/Pride Festival in Seattle and the 80/35 Fest in Des Moines.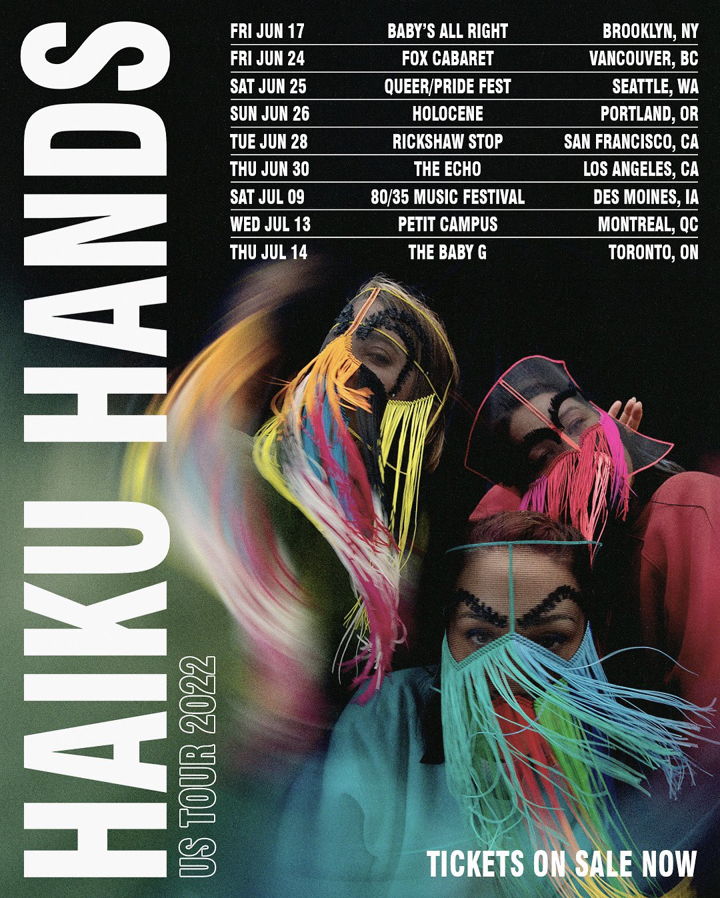 The iconic Black Sabbath/McDonald's themed cover band has announced a US tour for this upcoming fall. Their "Pop-Up-Drive-Thru" tour will begin this September in San Francisco, ending in November in Colorado. The band will be decked out in their dark, twisted renditions of the iconic McDonald's characters, and are sure to play a show audiences will always remember.