Photo by Elizabeth Crook
April is off to a great start as more wonderful artists have announced upcoming spring, summer and fall tours. It'll be a collaborative season too, with artists like Arlo Parks and Mitski opening for other acts' arena tours before taking their solo shows on the road. The next couple of months are going to be filled with live music and stellar performances so make sure to stay up-to-date with who will be playing near you!
The British singer-songwriter will be touring all around the world starting in April and ending in September. This is gonna be an exciting couple of months for the recent Grammy nominee, as she'll not only be headlining her own shows but opening for big artists like Harry Styles and Billie Eilish on a handful of stops. Not only that, but you can also catch her at Coachella and Bonnaroo this summer!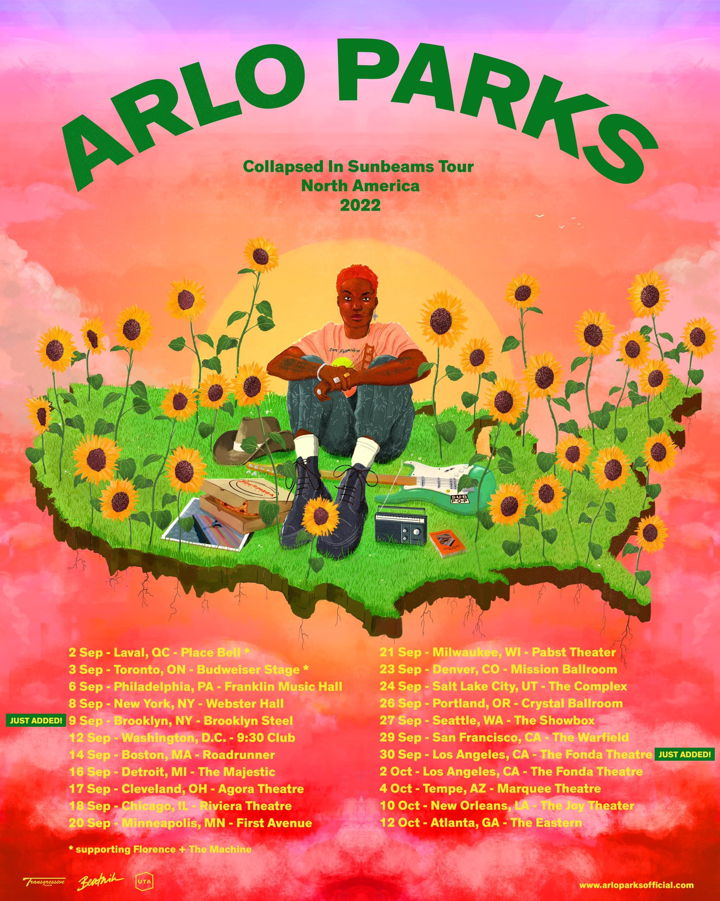 Pusha T will be heading out on 'Phase 1' of his upcoming tour after the announcement of his new album, It's Almost Dry. This will be the rapper's first album since 2018, and he'll be performing in select major U.S. cities like Seattle, Los Angeles, Chicago and New York from May to June.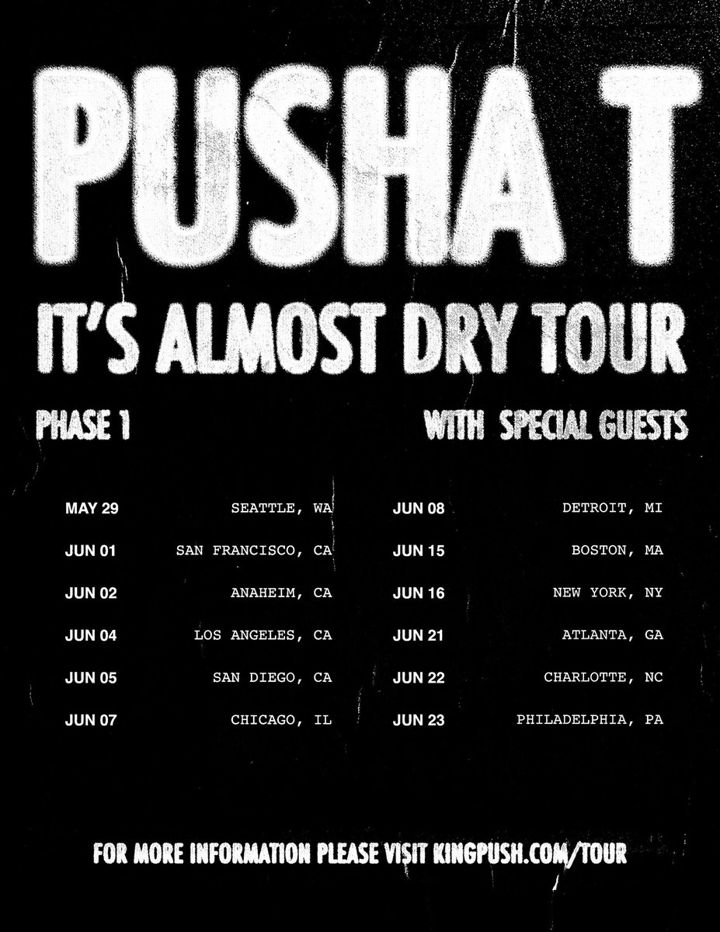 The iconic British punk band have expanded the length of their summer tour, and will be hitting venues in the U.S, Italy, Germany and playing some European music festivals. The band recently released "Drink The New Wine," their first single in 14 years. Diehard fans can expect a good time, as bandmates Peter Murphy, Daniel Ash, David J, Kevin Haskins are surely itching to get back on the road.
Mac Demarco fans are in for a treat, as he is heading out on a long global tour spanning from April to November. The Canadian artist kicked things off by playing a great show this week at the Barclay's Center in Brooklyn with the Strokes. After some headlining shows, Demarco will be playing a couple gigs with Vicky's Farewell, a recent signee of his record label, Mac's Record Label.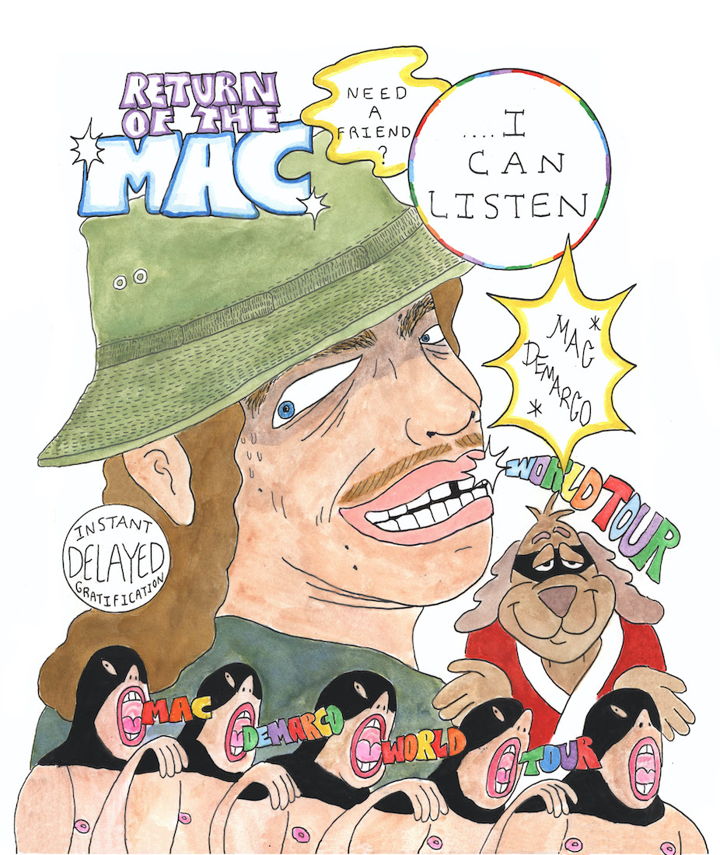 Mitski is going to have an eventful summer, after adding tour dates in support of her critically acclaimed album, Laurel Hell. The singer-songwriter will be opening for Harry Styles on some of his rescheduled "Love On Tour" dates and playing sets at Glastonbury Festival, Roskilde Festival, and Pitchfork Music Festival. After that, she'll be playing her own incredible headlining shows so try and get tickets as soon as possible!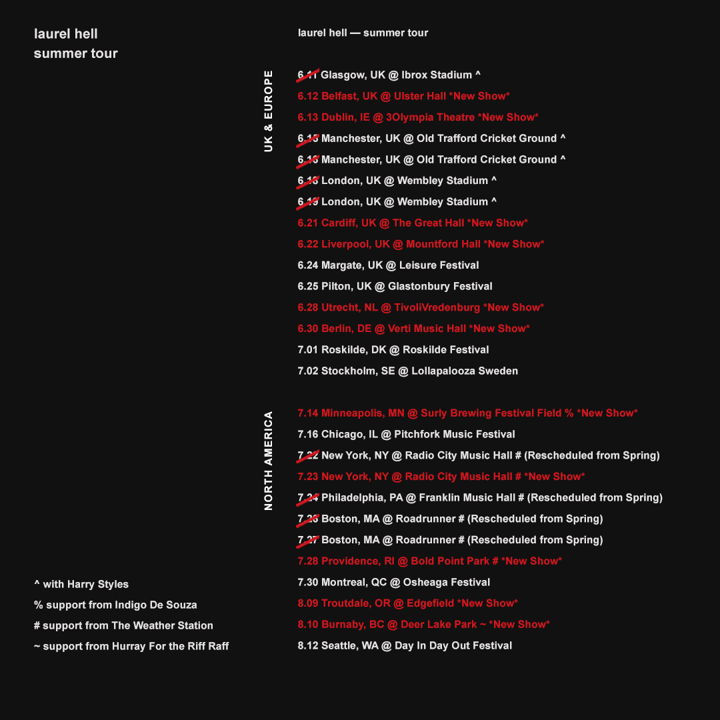 Continuing to promote his latest breakthrough album, Untidy Soul, British-Nigerian R&B singer Samm Henshaw is setting off on a North American headline tour. Kicking off this summer, and marking his first proper US run since 2019, it will bring him to cities like San Fransisco, Dallas, Atlanta, and Philly. General on-sale went live today, April 8, at 10 AM local time.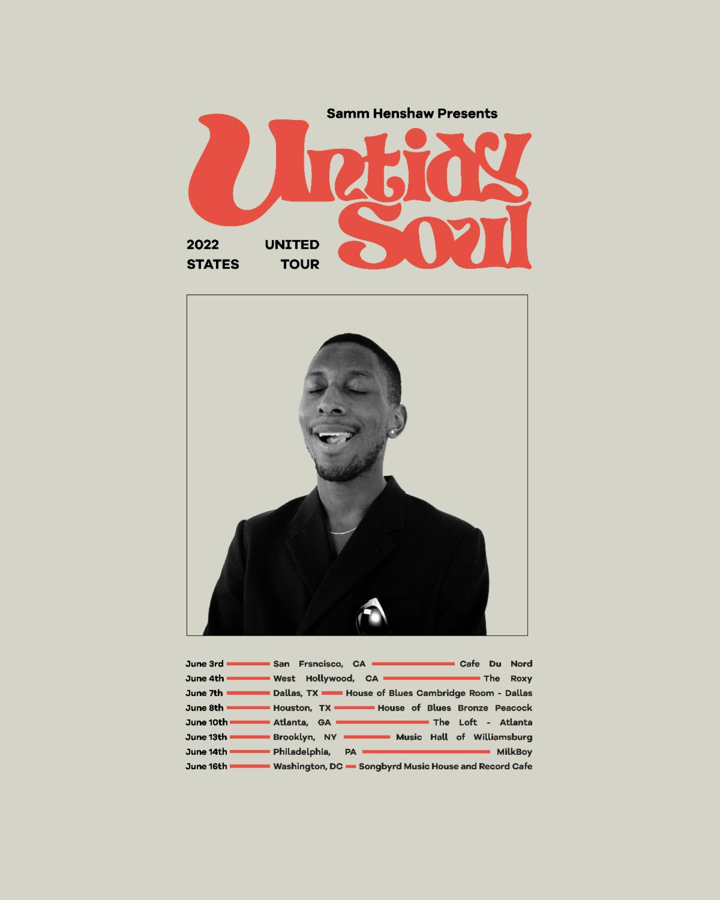 Good news, FJM fans: the acclaimed singer-songwriter and his band are embarking on an international headline tour in 2022 through 2023 to play songs off his latest album, Chloë and The Next 20th Century! The highly anticipated run will begin Sunday, July 31 at Red Rocks Amphitheatre and will see support from Sub Pop labelmate Suki Waterhouse for all North American dates. The European shows will begin on Saturday, February 25 in Oslo, Norway in 2023.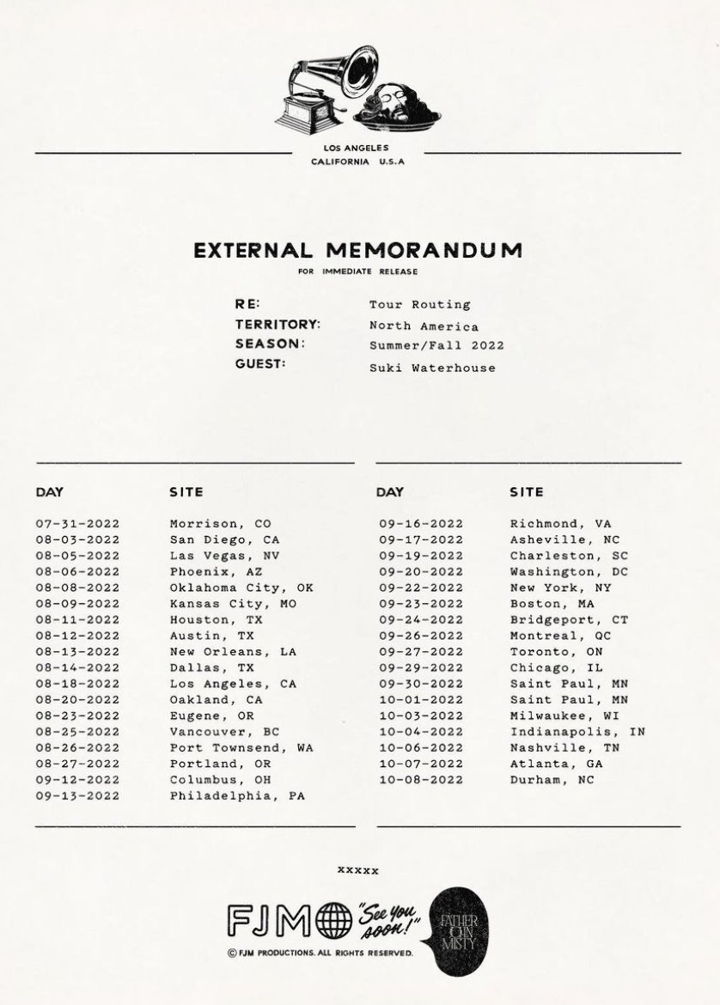 Name a better duo than Korn and Evanescence. The two nu-metal superstars will embark on an 18-date tour that will feature feature a slew of unannounced special guests performances throughout the run. Of the upcoming set of dates, Jonathan Davis of Korn said "We're looking forward to going on tour this summer and bringing our friends, Evanescence, out. Whenever Amy comes to one of our shows, I always love seeing her on the side of the stage watching the whole set and rocking out. We're gonna have a great time on this tour, and we can't wait to see you there." Tickets are now available, so grab yours while you can!