Photo by Ryan Vestil
Happy Friday! There are some familiar names present this week (Animal Collective, Gorillaz, Kehlani), but this tour report also features unexpected announcements, whether it's newcomers like Burna Boy and Maude Latour or legacy acts returning to the limelight like Sunny Day Real Estate.
The New York Times has said of up-and-comer Burna Boy that "he has placed an unmistakably African stamp on music drawn from all around Africa and from across the African diaspora." As beholden as he is to his home continent, though, Burna seems intent on making all the other ones take notice, too - and with a tour moving from Texas to Australia to The Netherlands to Barbados, we think he's got the right idea.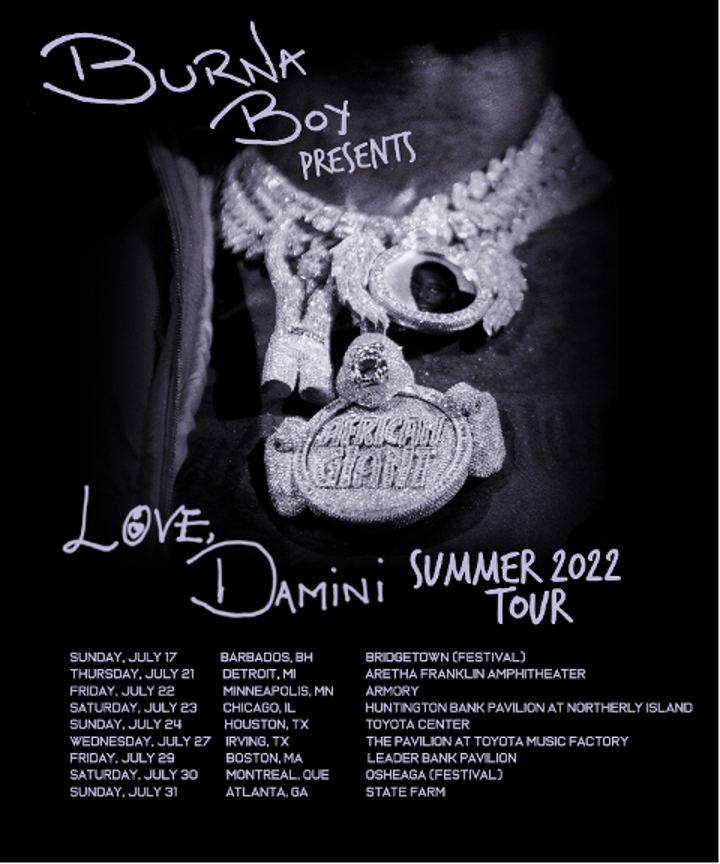 It's a good thing that Sunny Day Real Estate's cult following is as persistent as it's been. It's telling that a band which hasn't released an album this century would make this much noise with a tour announcement. The Sub Pop darlings are taking Appleseed Riot with them on a tour which starts in December and takes us to the end of the year. Here's hoping it won't take another 12 years for the next set of live dates!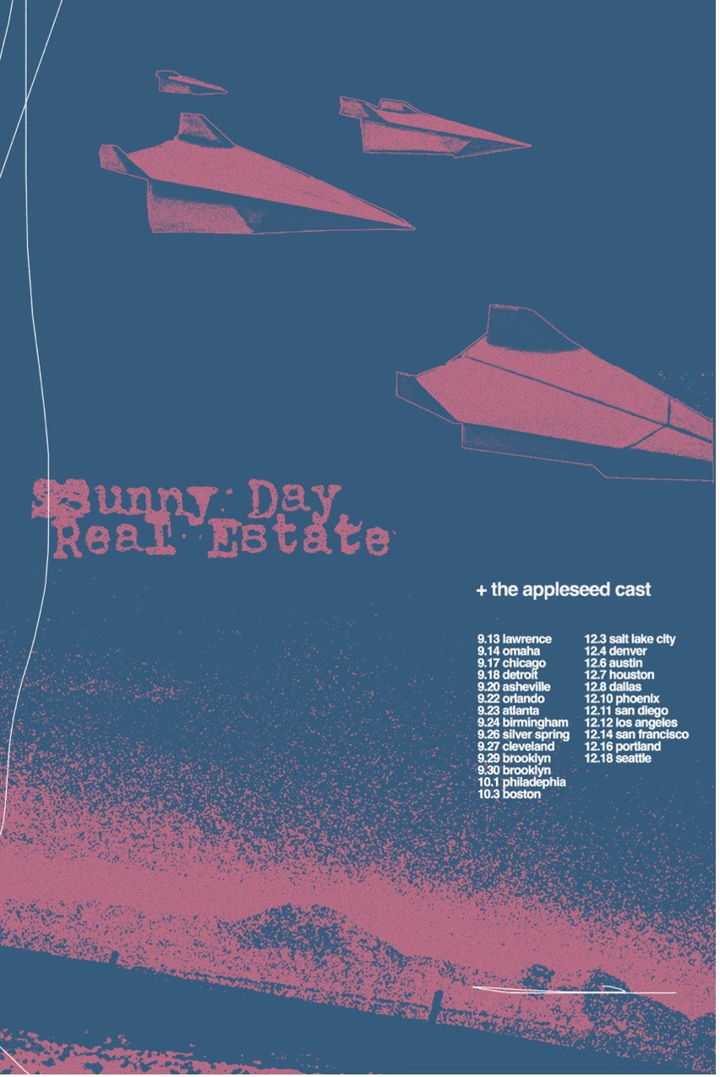 Damon Albarn made his name off of being one of the most artistically restless musicians around. Fortunately for us, it seems like he's just as willing as ever to pry, to innovate, and to entertain. It's anyone's guess as to how this Gorillaz tour will work - will we get the cartoon personas again or real stand-ins? Whatever the case, the safe money is on this tour, representative of two new albums, being Gorillaz' most eye-opening to date!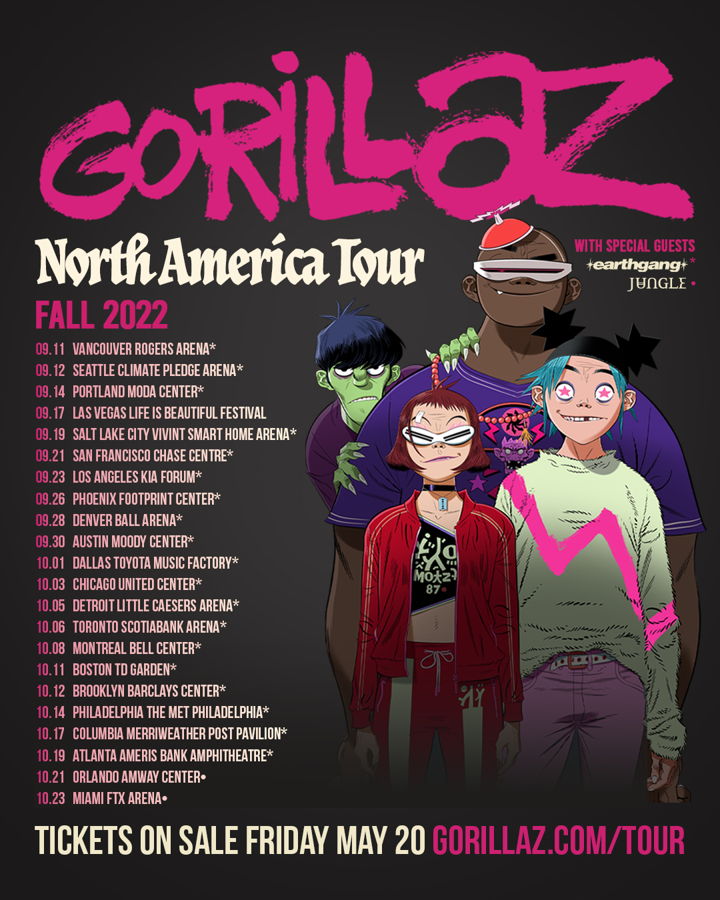 Maude Latour's intriguing branding is as indie pop as her music. Fans are encouraged to contribute positive messages to a virtual "yearbook," coinciding with her real-life graduation. Fans of Remi Wolf should pay attention; between the colors and the quirk, it's all there. Her tour is only a month long; catch her while you can!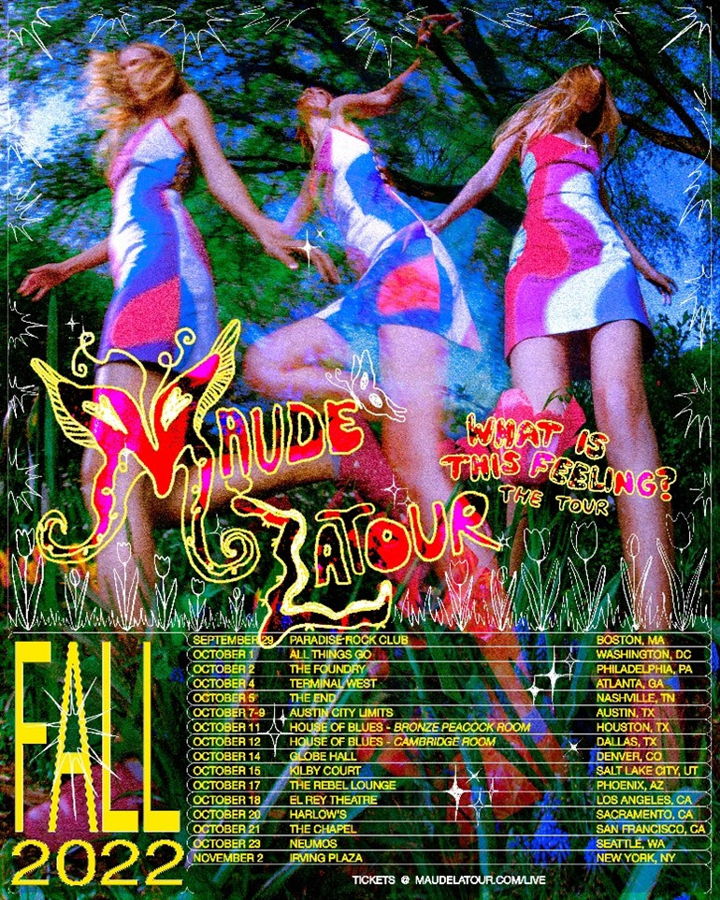 It's not often that an act brings a truly original idea to a tour, but 311 just might have pulled it off. Where the usual formula is to devote a tour to one or two albums, 311 has instead opted to set aside "album nights", each of which is dedicated to a different LP from their discography. That, alone, is reason enough for us to stop by and see just how they intend to pull this off!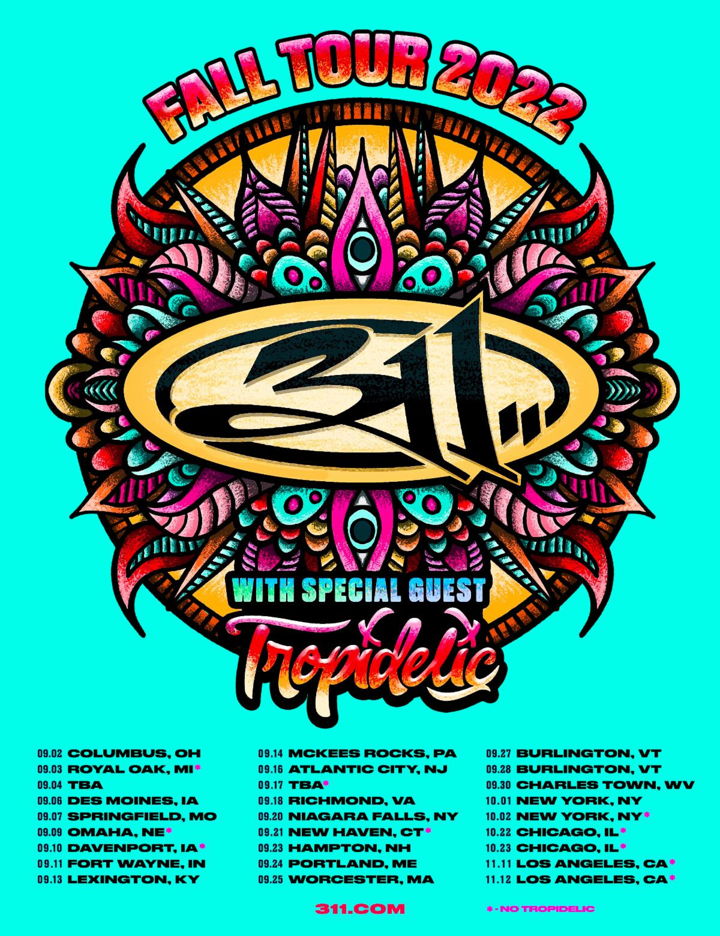 You weren't expecting Animal Collective's website to be direct about their upcoming tour, were you? See for yourself. While navigating it, you'll be treated to the schedule for the indie sensation's Time Skiffs Tour at the tail end of your journey. See them over the next few weeks in the states, or make a fall trip to Europe for the second leg of the tour.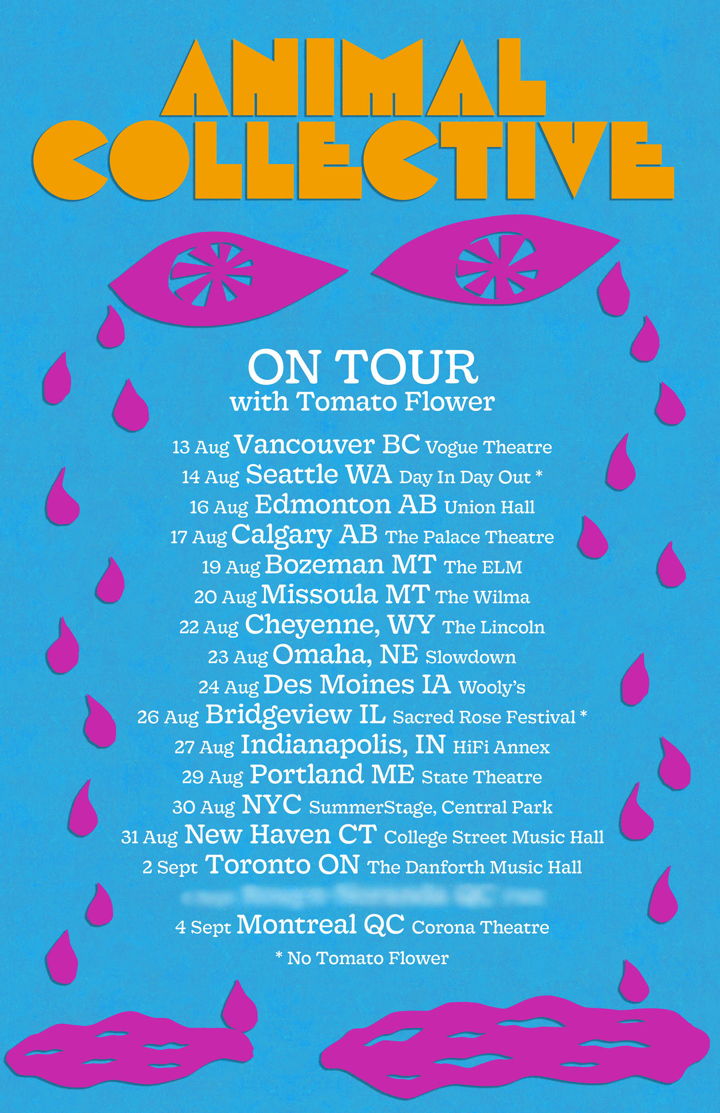 Blue Water Road is, in all respects, the sonic and visual equivalent of a long, warm bath: cleansing, refreshing, and renewing. Kehlani is riding that wave for the rest of the year, at first across sporadic festival appearances, then in earnest across a regular touring schedule through Europe.