Photos by Joyce Lee
"Emotional affair, overly sincere…" are the first words sung on Phoebe Bridgers' "Savior Complex," but they are also the most fitting way to describe the songstress' show at the 13,000 capacity Forest Hills Stadium in Queens, New York.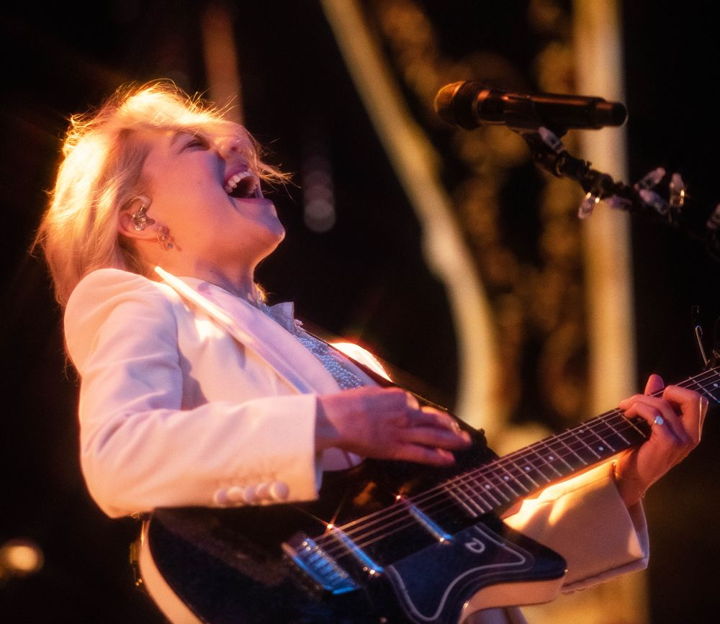 Despite headlining festivals, being a four-time Grammy nominee, collaborating with Taylor Swift, and smashing guitars on SNL, Phoebe seemed to be in disbelief that she could fill every seat at her biggest show yet, especially after playing two sold out shows in Brooklyn the two previous nights.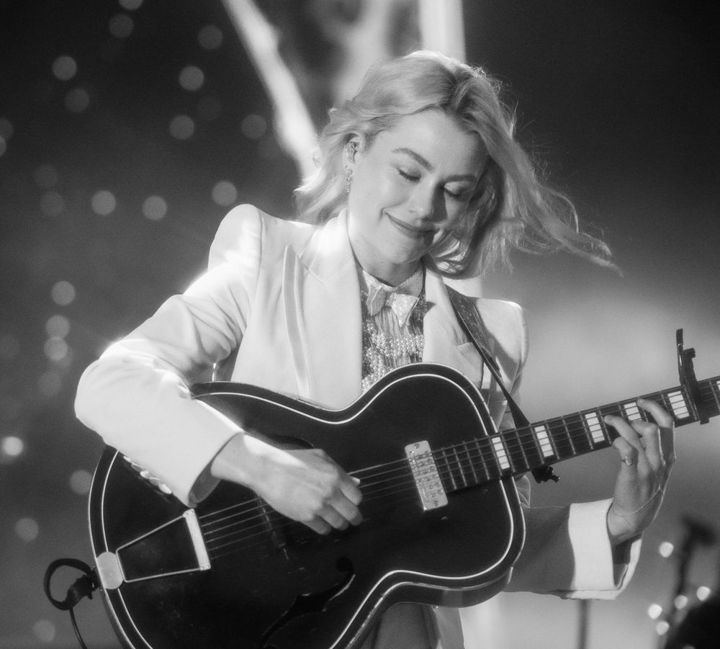 Some may write off Bridgers' seemingly overnight success, but to do so would be to overlook the times she played in 100-capacity rooms with the same sound guy she tours with today, or days when she would busk in Pasadena farmer's markets in her hometown of Los Angeles. Phoebe is not by any means inorganically successful. She is successful because she is quietly tenacious, and has a unique talent for crafting tear jerkers by honing in on her vulnerability and introversion to which many of her fans (aka, Pharbs) can relate.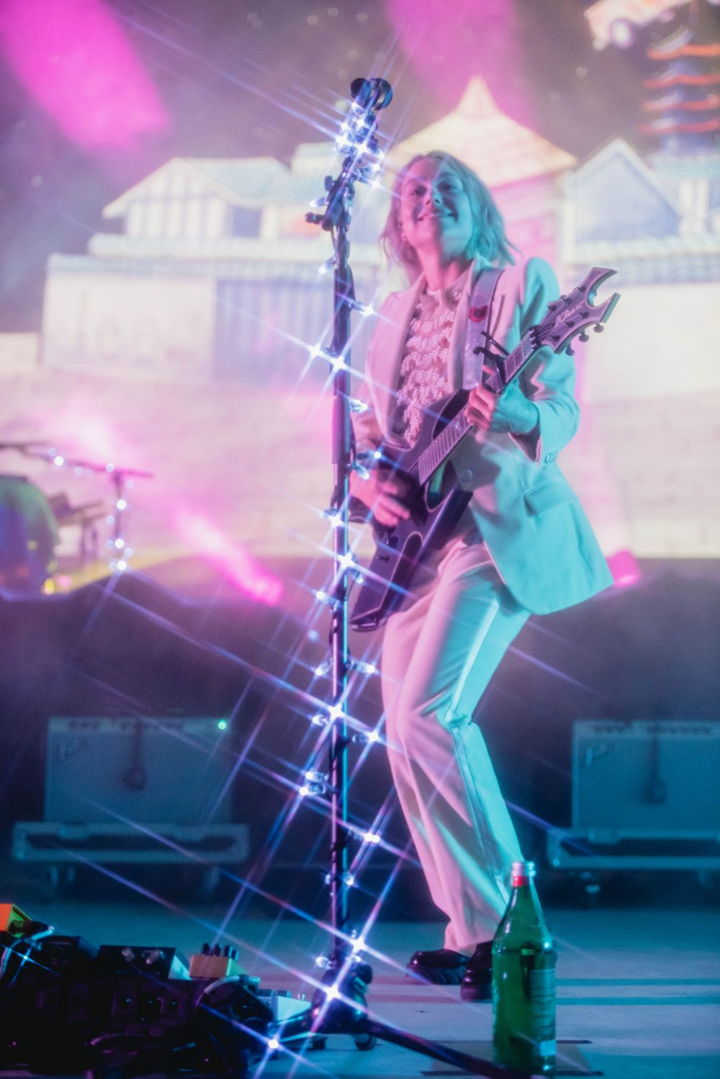 Kicking off her Forest Hills set with a trio of singles ("Motion Sickness," "Garden Song," and "Kyoto"), Bridgers quickly got into the groove with her band. Her Pharbs, some of whom had queued since 8 am on show day, sang along to every word. Throughout the set, Bridgers also made sure to take care of the crowd, pausing and restarting "Scott Street" three times to make sure medical attention was needed, and waters were dispersed through the audience.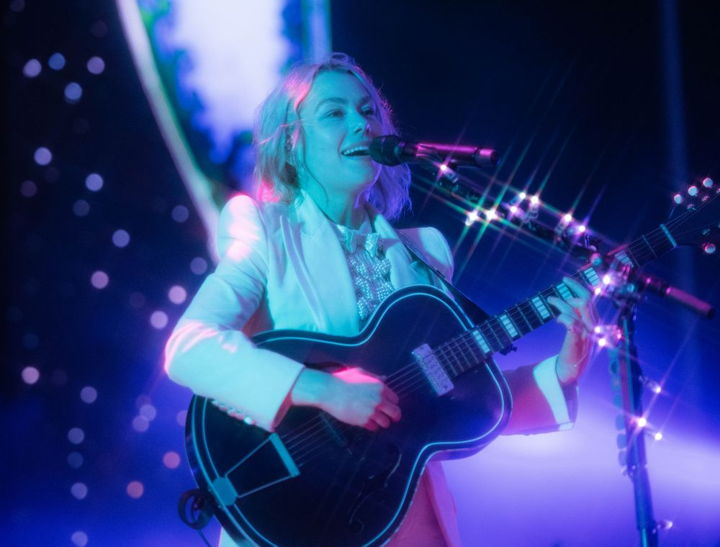 Though Bridgers kept stage banter to a minimum and allowed her songs to shine that much more, she made it a point that "abortion is healthcare" and "trans children deserve to have access to health care." Near her encore, Phoebe also paused to thank her crew by listing all their zodiac signs in typical Phoebe fashion, and just as she was about to start the next song, she clasped her chest in awe as she acknowledged that she is in the middle of playing the biggest show of her career so far. In non-typical Phoebe fashion, she even teared up at the grandeur of the amphitheater full of adoring fans.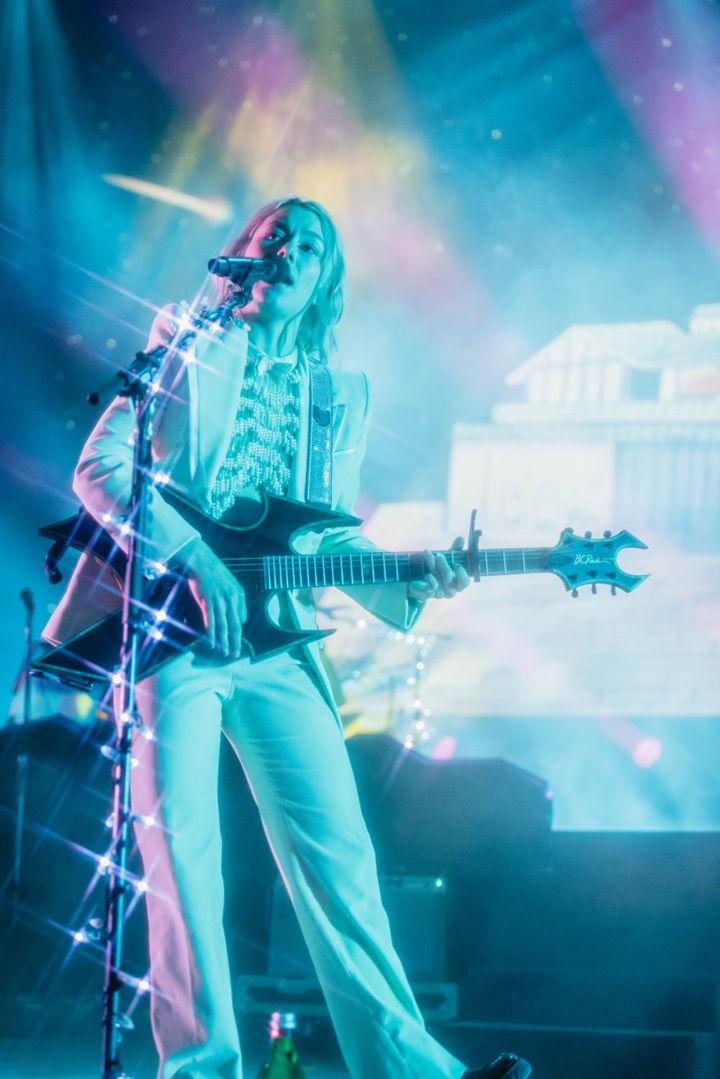 Soon after that, Bridgers invited "her boy" Lucy Dacus and proceeded to ask that every fan scream their lungs out during "I Know the End," which surely scared the living daylights out of the Forest Hills neighborhood. Screaming in the middle of Queens is not common, believe it or not, but doing so alongside Bridgers was a special, cathartic experience. It was almost as if both singer and fans could release some of the shared trauma that had led all of us to relate to Bridgers' heavy lyrics. Strangely enough, the unified screams can be worn like a badge of honor, to show the world that it's okay to be vulnerable. Perhaps that is precisely why Bridgers' career is only beginning to burgeon – what she can do with a guitar and words are akin to the once-in-a-lifetime greats. What's more, the way she delivers every song with sincerity and emotion is enough to make her fans revisit her live shows over and over again.