Photo by Ryan Vestil
This week's tour report is loaded with everyone from superstar singers to nostalgic rock bands: Arctic Monkeys, Ed Sheeran, A Day to Remember, Tove Lo, Depeche Mode, Larkin Poe, and Thursday. Snag tickets and mark your calendars because these are going to sell out ASAP.
We're saved. Four years since Arctic Monkeys last released new music, they have finally dropped two singles and announced a North American tour. Sadly, we have to wait until August of 2023 for the run to begin, but from October 21st until then, we can fully immerse ourselves in their new album and reignite our obsession. With the talk of a 2015 Tumblr revival, could this band's return encourage such a movement?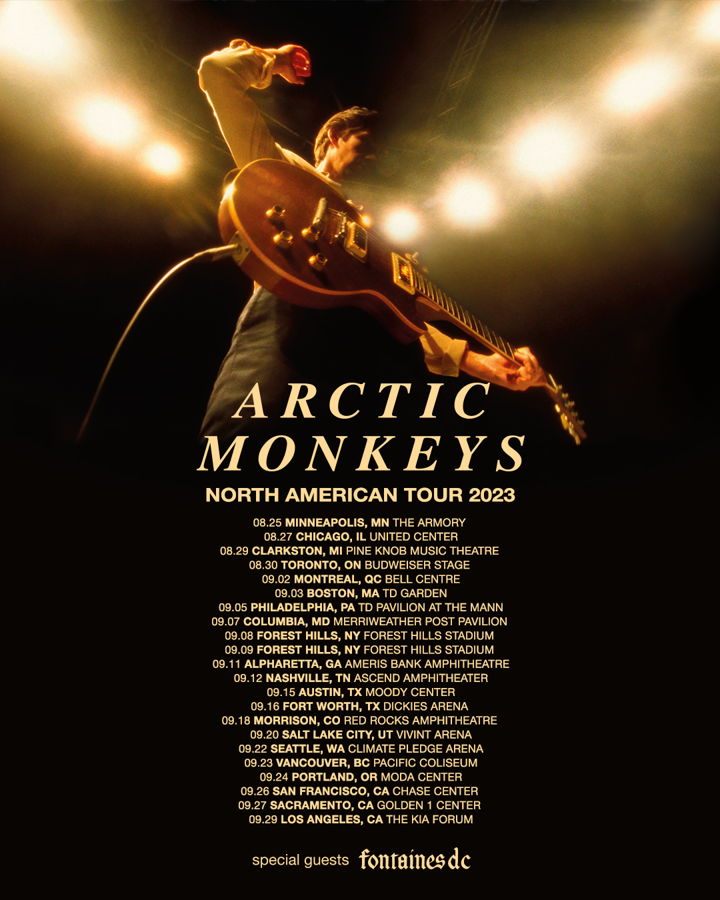 It's rare that a superstar like Ed Sheeran goes on a proper tour of North America–he usually stick to concerts in big cities like New York and Los Angeles. Starting next May, fans in every corner of the United States, as well as Toronto and Vancouver, can see Ed live with Khalid and Russ. You really can't miss an opportunity like this, so head to his page on October 14th to get tickets before tickets sell out.
ADTR blends pop punk with metalcore beats like none other, but now they're going on an acoustic tour of the East Coast starting at the end of November. Tickets are on presale right now with a code found from the band's Discord. If you're curious about how "The Downfall Of Us All" sounds with an acoustic twist, you can finally hear it live in an auditorium near you.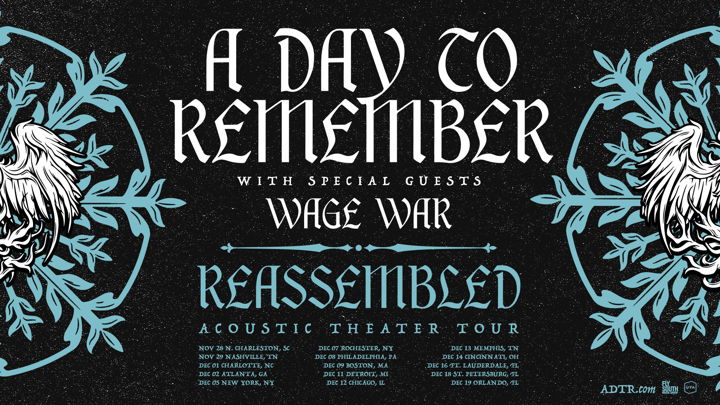 Tove Lo is coming in hot on the Dirt Femme North American tour next year with none other than Slayyyter as her opening act. This artist pairing is one of a kind and they're bound to bring the party. Tickets are on sale now and they are selling out alarmingly fast, so head to her page stat.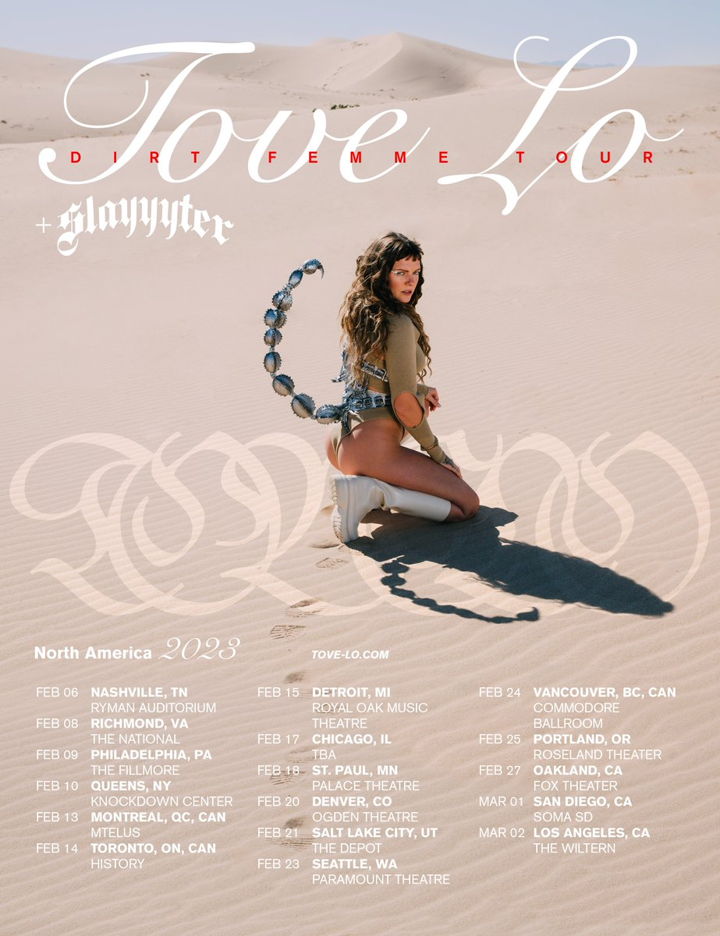 The eighties electro-pop group are kicking off their Memento Mori world tour next year starting in California and ending up in Norway. You won't want to miss this iconic run to hear favorites like "Just Can't Get Enough" and "Enjoy The Silence".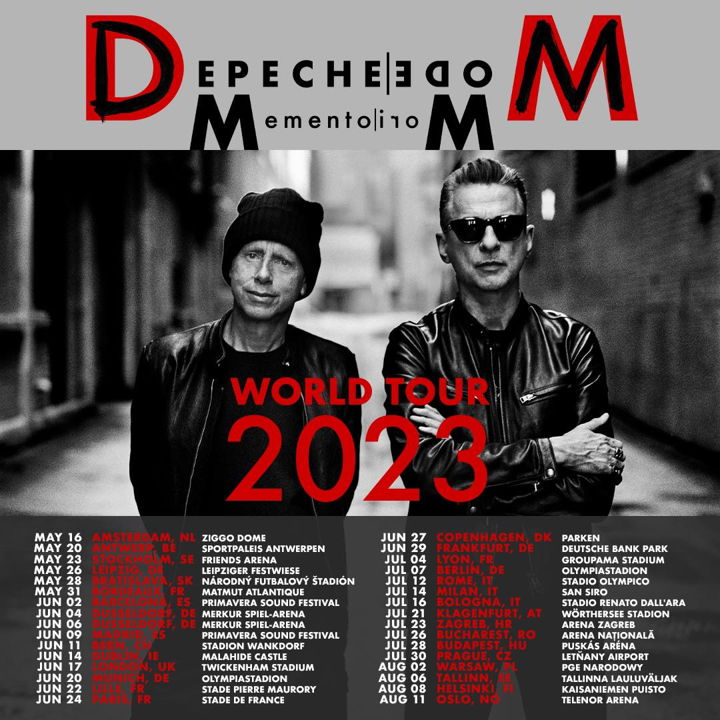 Thursday was one of the frontrunners of post-hardcore when they were founded in 1997 and now they are going on tour to celebrate the 21st anniversary of their hit album Full Collapse. Dates are limited to The Midwest and Northeast, but California fans can still see them with My Chemical Romance on October 15th in Inglewood. This tour can only give us hope for new music.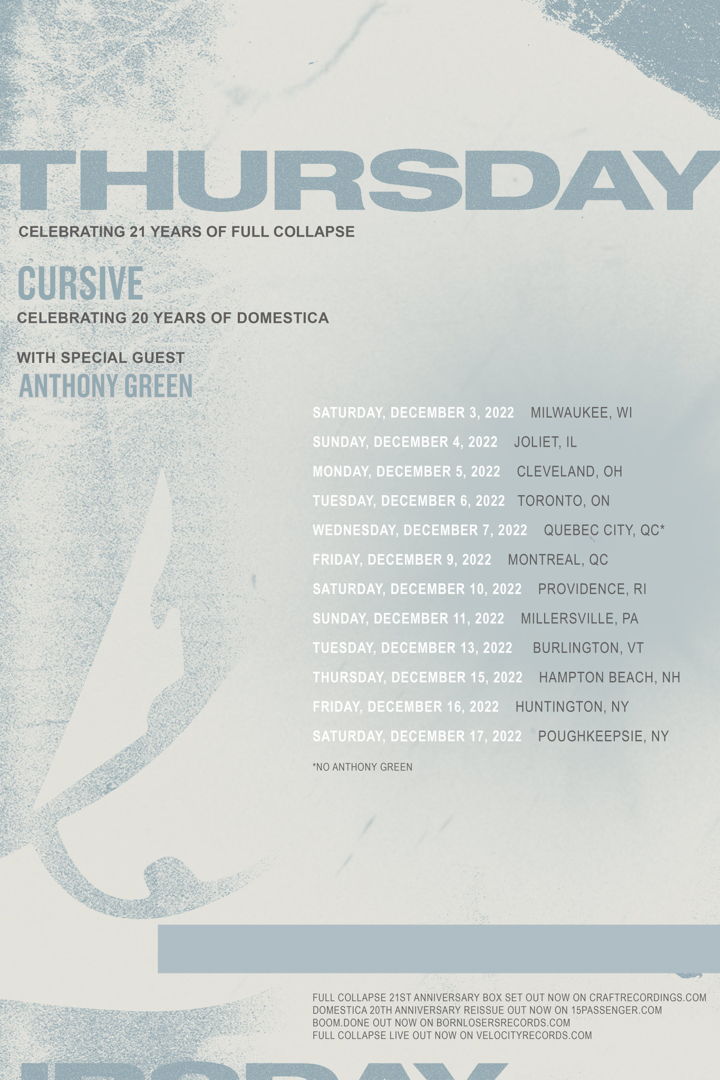 No one is bringing back American roots rock like sister duo Larkin Poe. The Nashville based band is going on tour starting next January and they're hitting historic venues all around the US. If you long for that classic Southern rock sound, then Larkin Poe is for you. Tickets are currently on sale so head to their page now to get your hands on them.