Photo by Eric Tra
It's the most, wonderful time…of the weeeeeeeek! The Friday Tour Report is here with new shows from SZA, Zac Brown Band, Sabrina Carpenter, The Interrupters, and more.
As if a new album SOS wasn't enough to blow us away, SZA just announced a North America tour of the same name with support from Omar Apollo. The two are going to be shutting down arenas all across the US and Canada with some of the best R&B and indie pop of the decade. Head to her page now because tickets are bound to sell out STAT.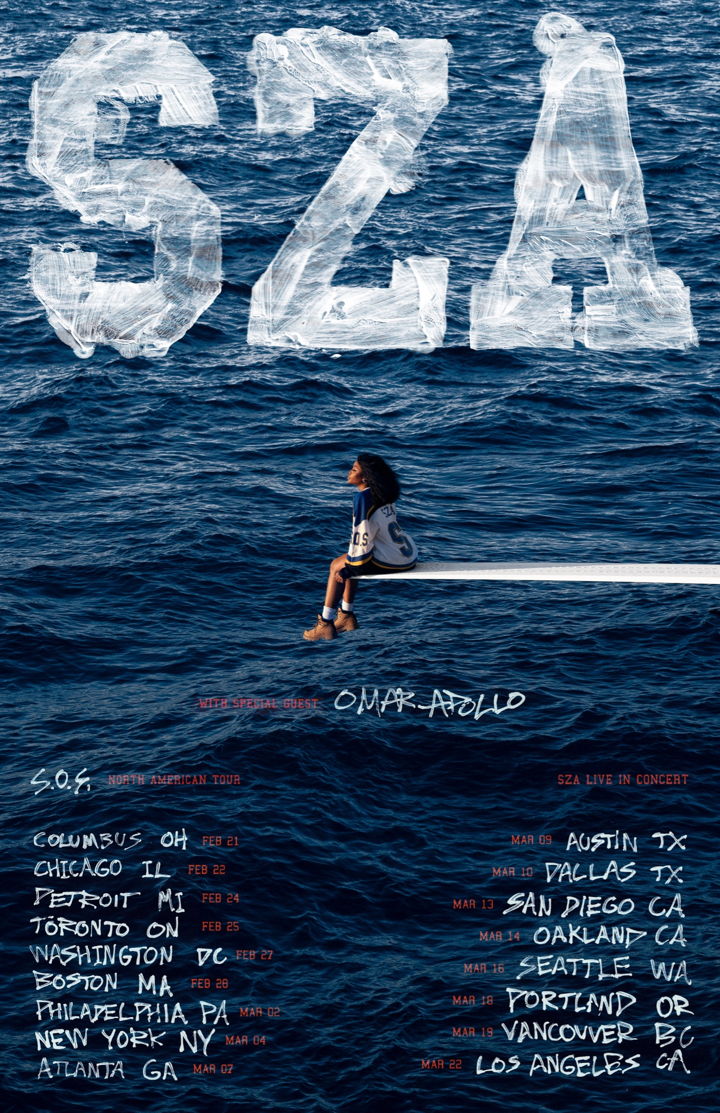 Tampa rock legends Underoath are going on tour next spring and it's coming with a once-in-a-lifetime VIP experience. If you've been screaming along to "Reinventing You Exit" since your fringe hair days, then this experience is for you. And if you're just looking for a killer live show, then this tour is still for you. Head to Underoath's page for tickets now.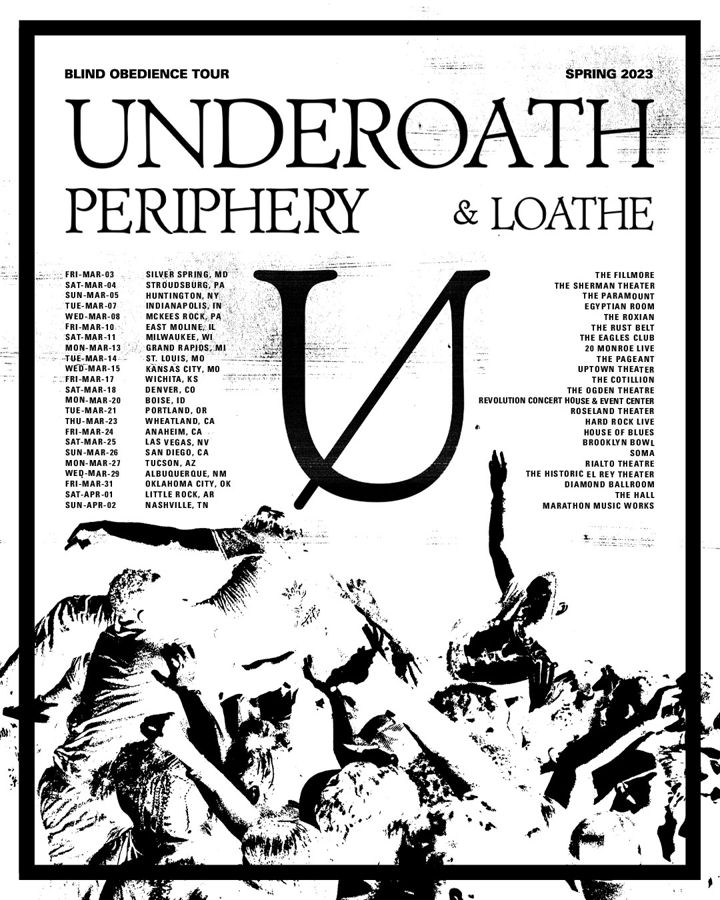 Anna Mieke has a voice unlike any other you've ever heard before. Her Irish indie-folk instrumentals and rhythmic, graceful lyrics create a harmonious sound that you just have to jump into head first. She just finished her UK and EU tour and now she's heading to North America for a 16-show run across both coasts and the midwest.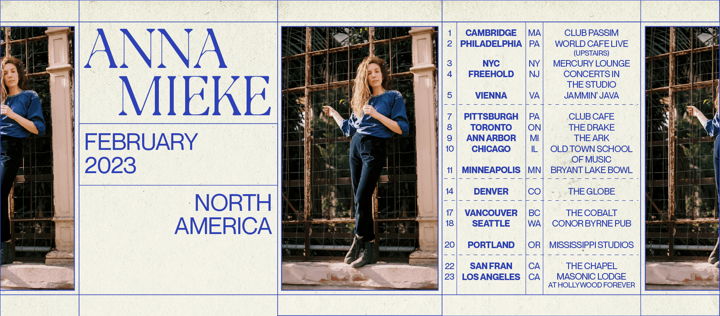 American Ska band The Interrupters are heading on a hefty North American tour next April. To hear classics like "She's Kerosene" and "Bad Guy" live you're going to want to find the city they're hitting closest to you. General sale tickets went on sale today so head to their page to ensure a fun time next spring.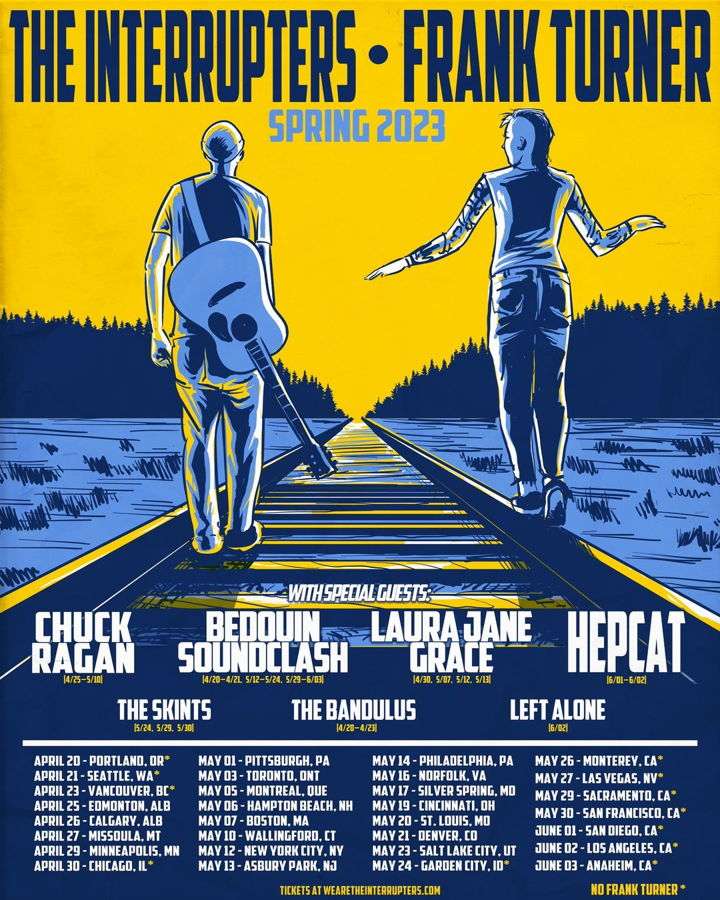 It's rare that a social media star has such an impressive discography. Her pop-rock sound and catty yet clever lyrics are addicting, something that you can easily jam to live. She recently announced her Young Forever tour and just added new dates and bigger venues, which can only mean that tickets are going fast.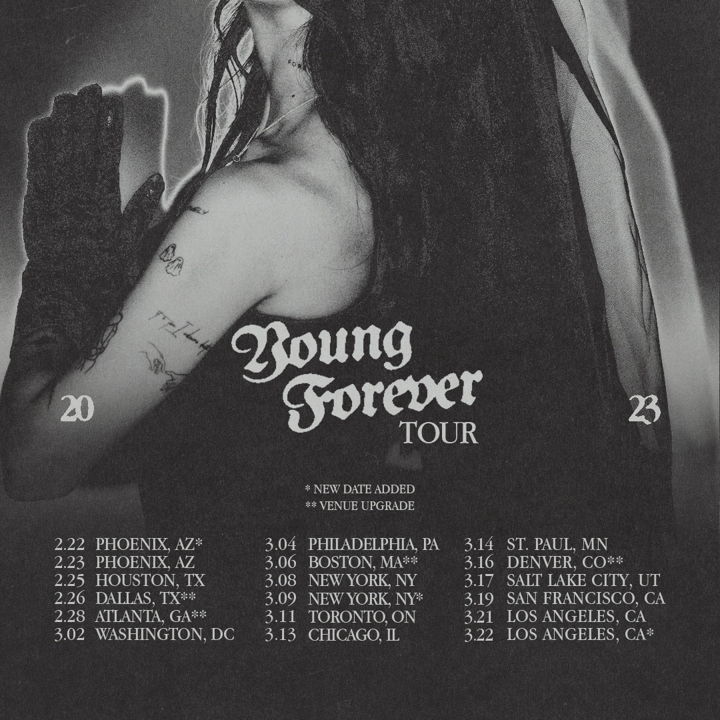 If you haven't listened to Caroline Polachek's new EP Welcome To My Island, then you're missing out. The tracks are unreal, and she's quickly becoming one of our favorite indie pop stars of our generation. Head to her page now for tickets to her Spiraling tour.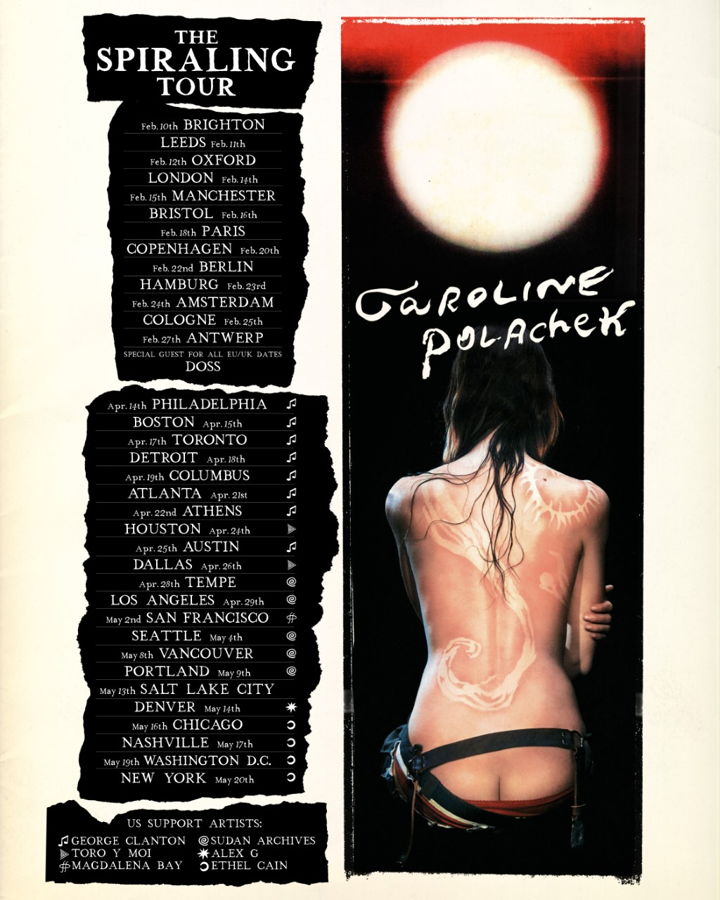 Alternative rock icons Pixies have been on tour in Europe for a minute but they finally announced their North American tour dates. Starting next May, their heading to the west coast and southwest for an eight-show run. Book your flights and plan your roadtrips now, because these shows are going to be unreal.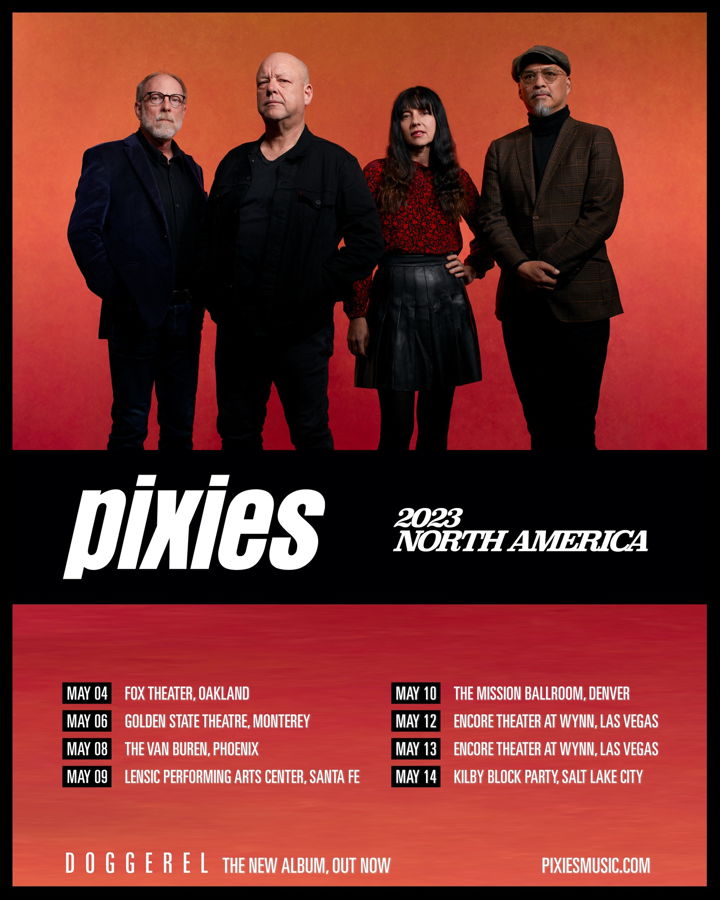 Sabrina Carpenter is going on her biggest tour yet. The multi-talented singer-songwriter has been a Gen Z sweetheart since her time on the Disney Channel, and her latest music has proven that she's here to stay. Check out her latest album, Emails I Cant Send to see what we mean. Her tour of the same name kicks off next March and hits over 35 cities across the US so chances are she's coming to you.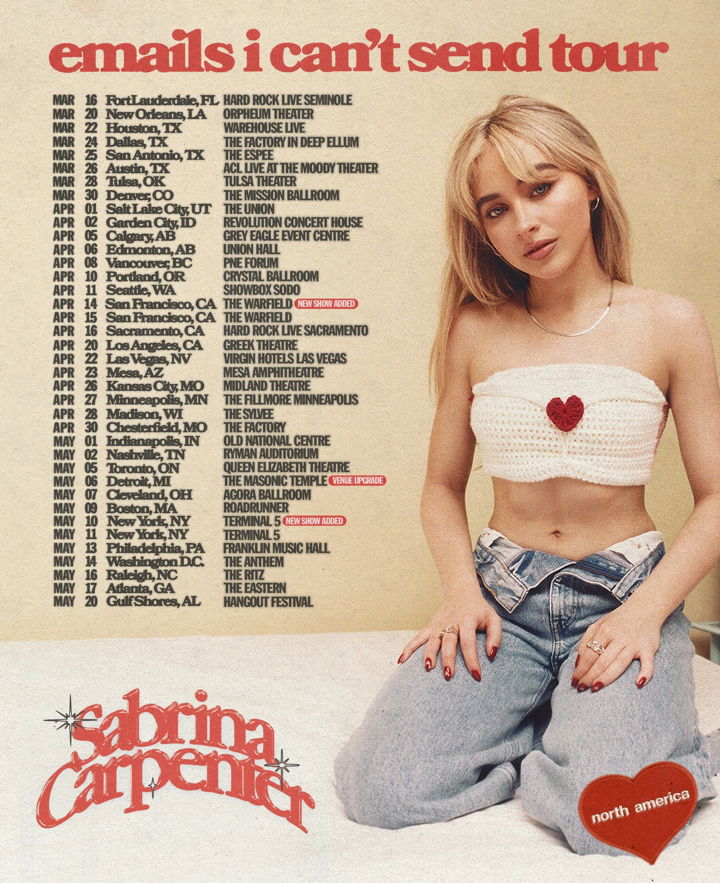 Even if country music isn't for you, you can't deny loving their song "Chicken Fried". Zac Brown Band's music just simply radiates good vibes. They're the kind of band you can go see alone and still feel a great sense of family because of the love radiating from them and their fans. The From The Fire tour starts next June and runs through almost 20 cities in the U.S. Head to their site now for tickets.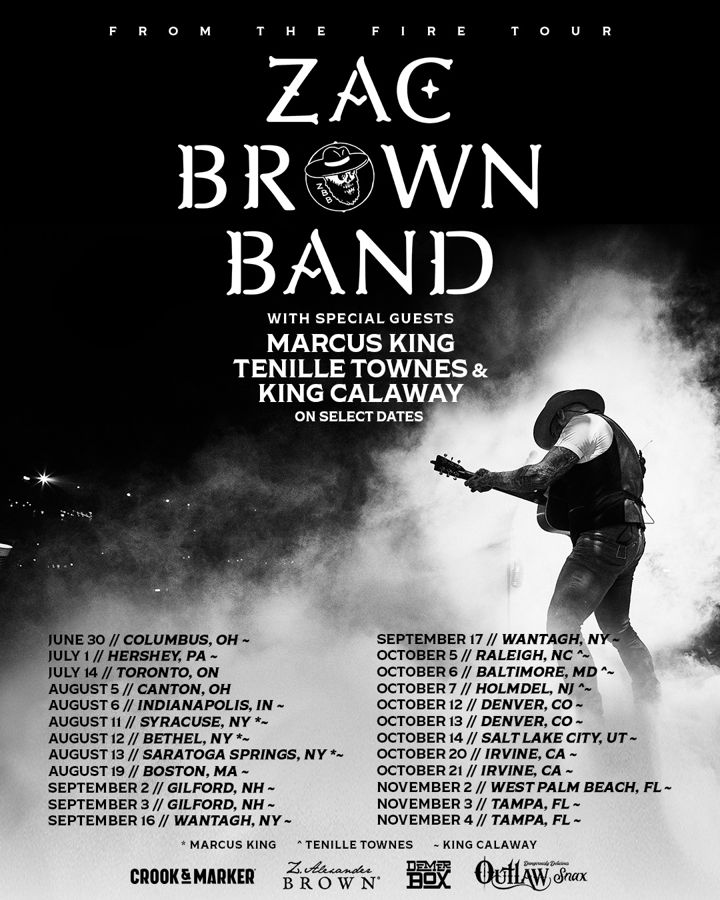 Joshua Bassett is one of the best upcoming singer-songwriters on the scene and he's finally going on tour after his cancelled 2022 dates. His 2023 Complicated tour circles the US with over 20 stops before heading over to Europe and the UK for an eight-show run.